2021 Christmas Gift: Vinyl Record Player
Dec 10,2021 | Retrolife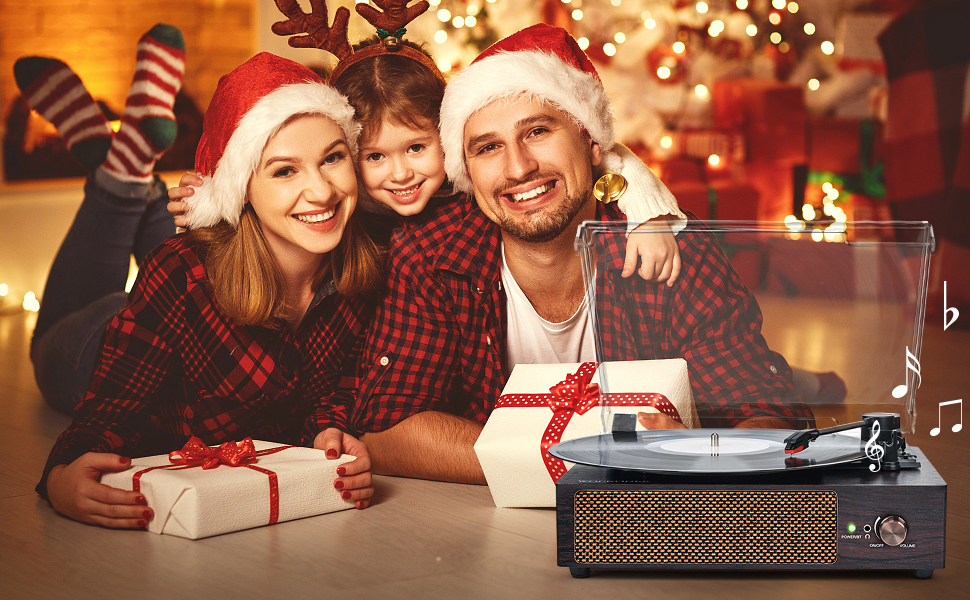 It's that most enjoyable time of the year again. Christmas carols are ringing around every corner. What to buy for friends and family for the big day? This nagging question becomes more and more important as time goes on. When you're looking to buy Christmas gifts for family and friends, you'll find yourself feeling dazzled by the online gift guides and the vast array of gifts in stores. But if you asked me for Christmas gift ideas, I wouldn't hesitate to recommend a vinyl record player, and the reasons are as follow:
Add more Glamour to Christmas Parties

Christmas is always exciting. What would happen if you heard your favorite Christmas album on a pleasant Christmas day? When the turntable stylus touches the record and the music fills the house, there is nothing quite like it!
Provide a Warmer Sound
Vinyl is known for the warm sound it provides. When you listen to a vinyl record, you are hearing uncompressed music that sounds just like the artist envisioned it. Vinyl records do not suffer from the loss of sound due to compression of the music files, which happens when you hear streamed audio. Besides, vinyl is closer to hearing a live performance than when the recording is converted to a digital format. If you want to enjoy this more realistic and warmer sound, a record player is indispensable in addition to vinyl records.
Help You Relax
In today's fast-paced environment, people are always in a hurry and don't have time to relax. It's not a bad thing to take a moment to listen to music, and for some people, it's even therapeutic. Put a vinyl record on the turntable, turn on the record player switch, listen to the music and enjoy your time. You will find that everything is so beautiful.
Suitable as a House Decoration
Vinyl record players come in a variety of styles, such as vintage design and minimalist style. No matter which style of record player, it is an eye-catching piece that sets the tone of any living room or bedroom and is great for decorating any room.
The convenience and technology of today's music listening devices are widely known and used, which makes owning a vinyl record player feel even more special. It is no exaggeration to say that the record player is definitely the best Christmas gift in 2021, at least I think so. And what do you think?
Comment
Back to Join us at Retrolife.