Vintage All-in-One Record Player with Built-in Speaker RetroLife R517
The Retrolife high-fidelity R517 integrated turntable is the perfect affordable starter record player system with everything you need to begin listening to vinyl immediately. Its all-in-one retro-inspired design thoughtfully combines a turntable, preamp and speakers. Perfect for a dorm room, teenager's bedroom, or family room! Bluetooth In, Manual Belt Driven System, 2-Speed: 33 1/3 & 45 RPM, Pre-installed ATN3600L Stylus, RCA Out & AUX In. Size: 17"L x 14"W.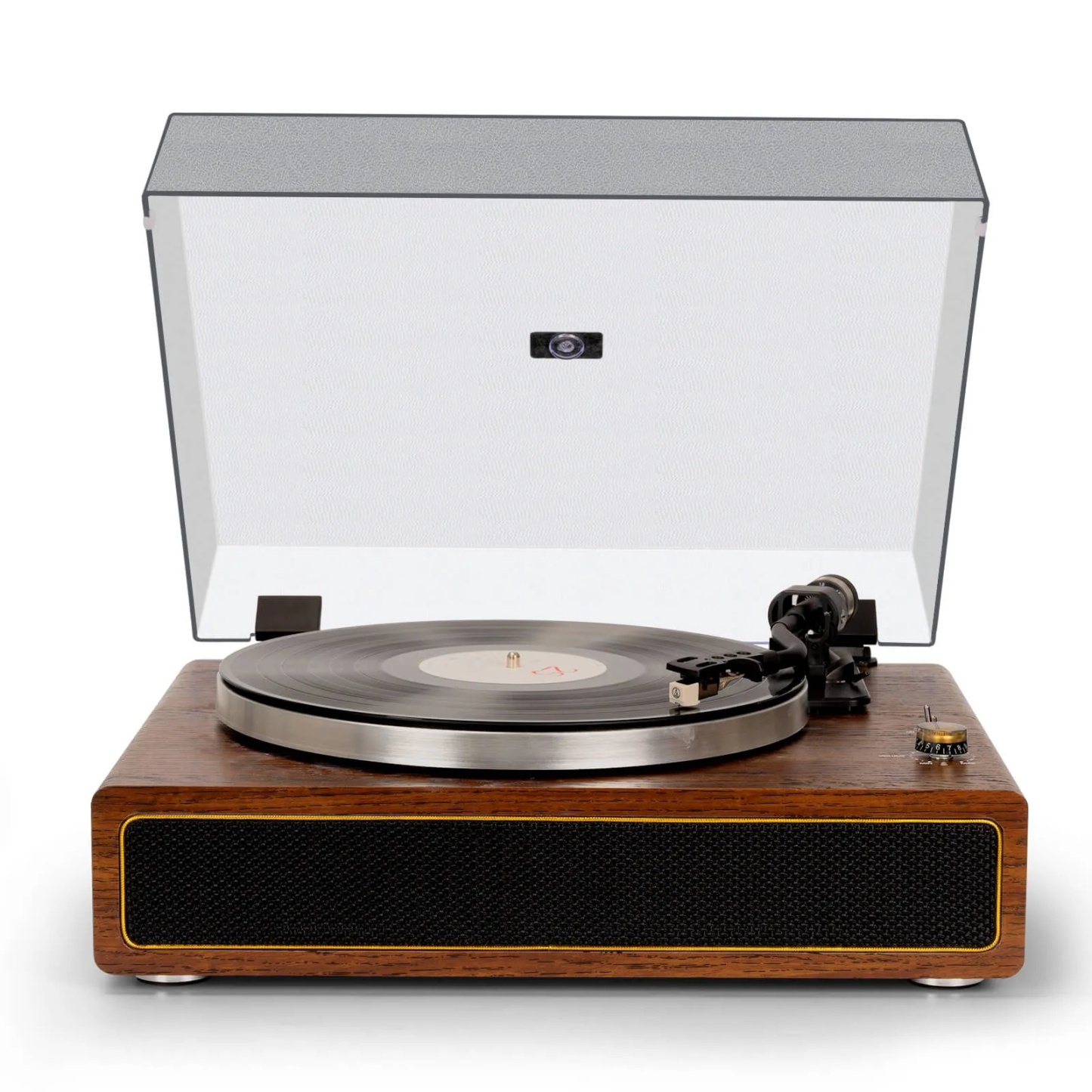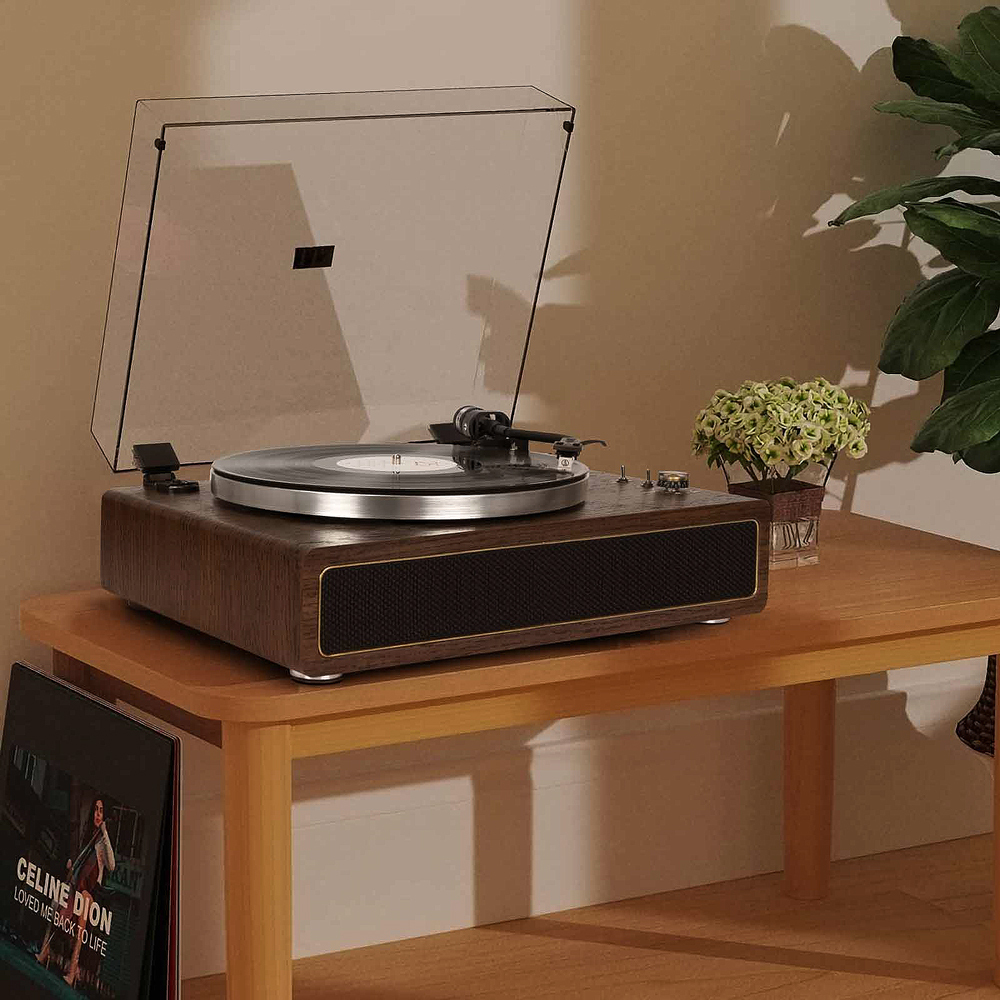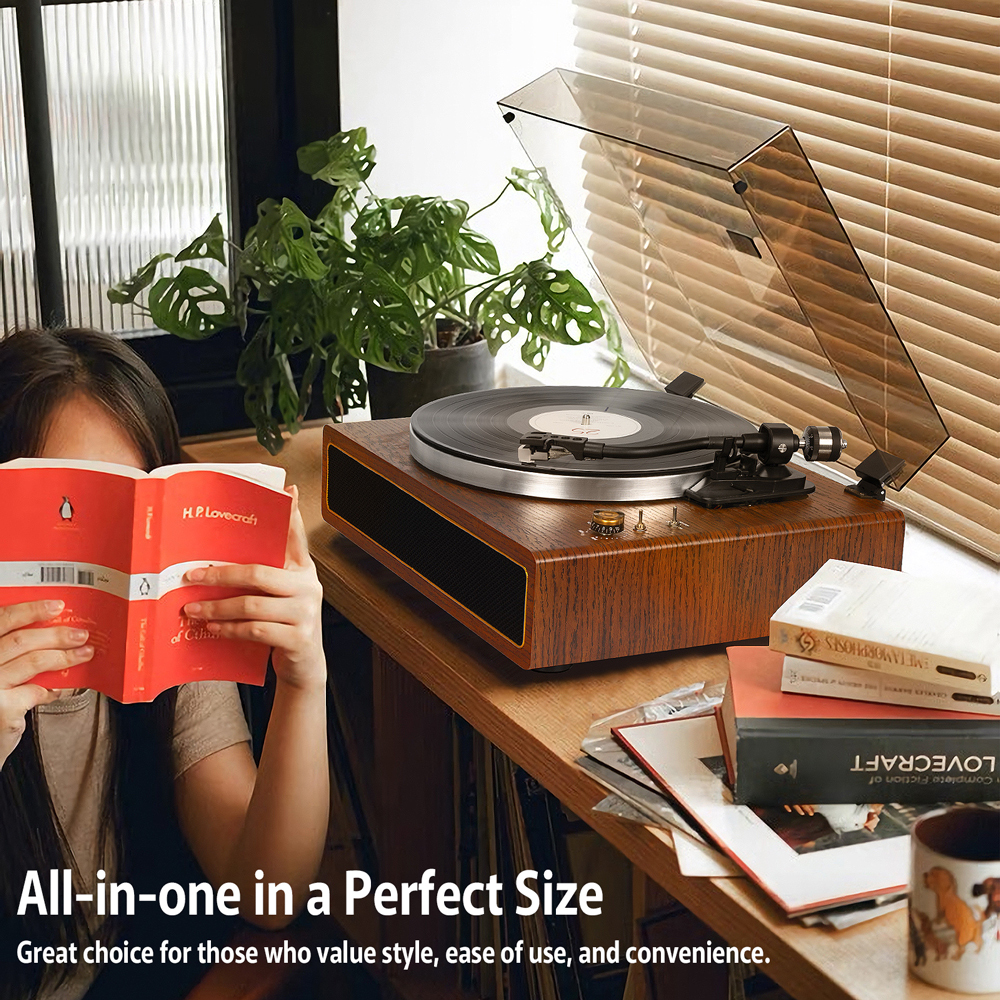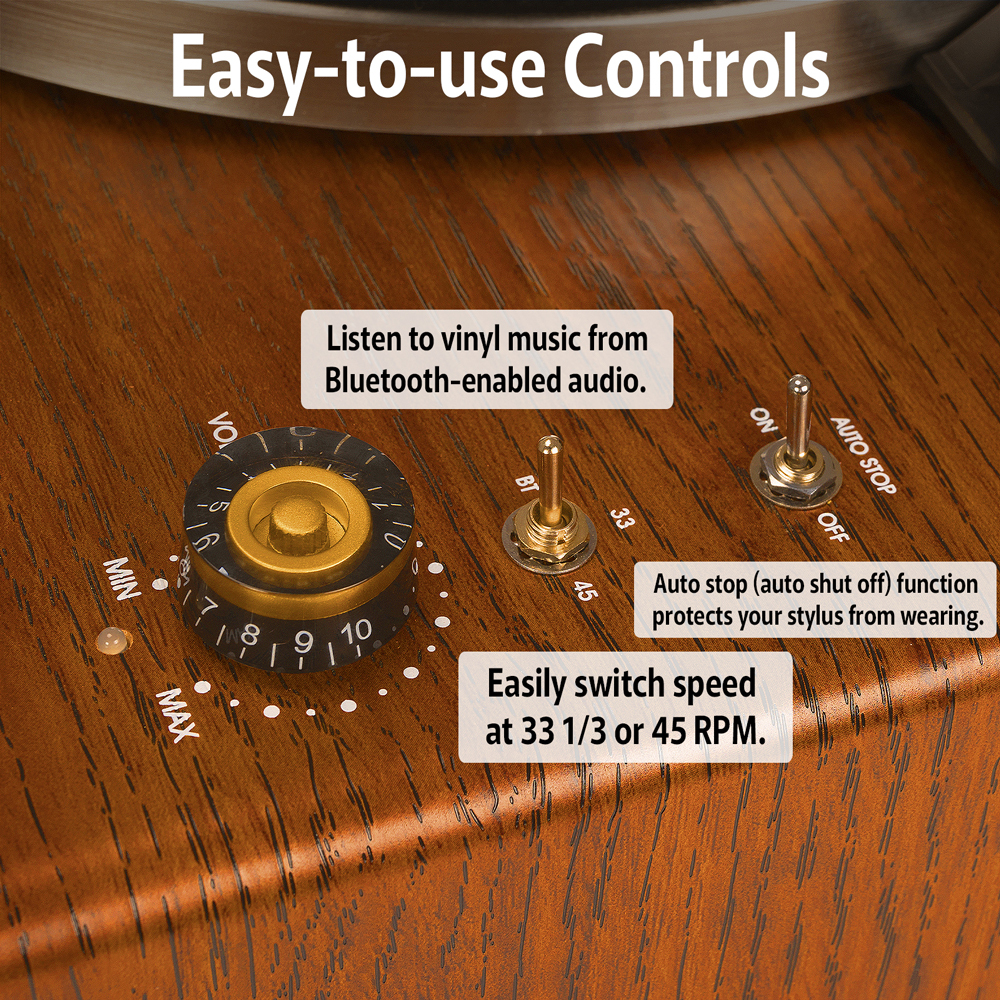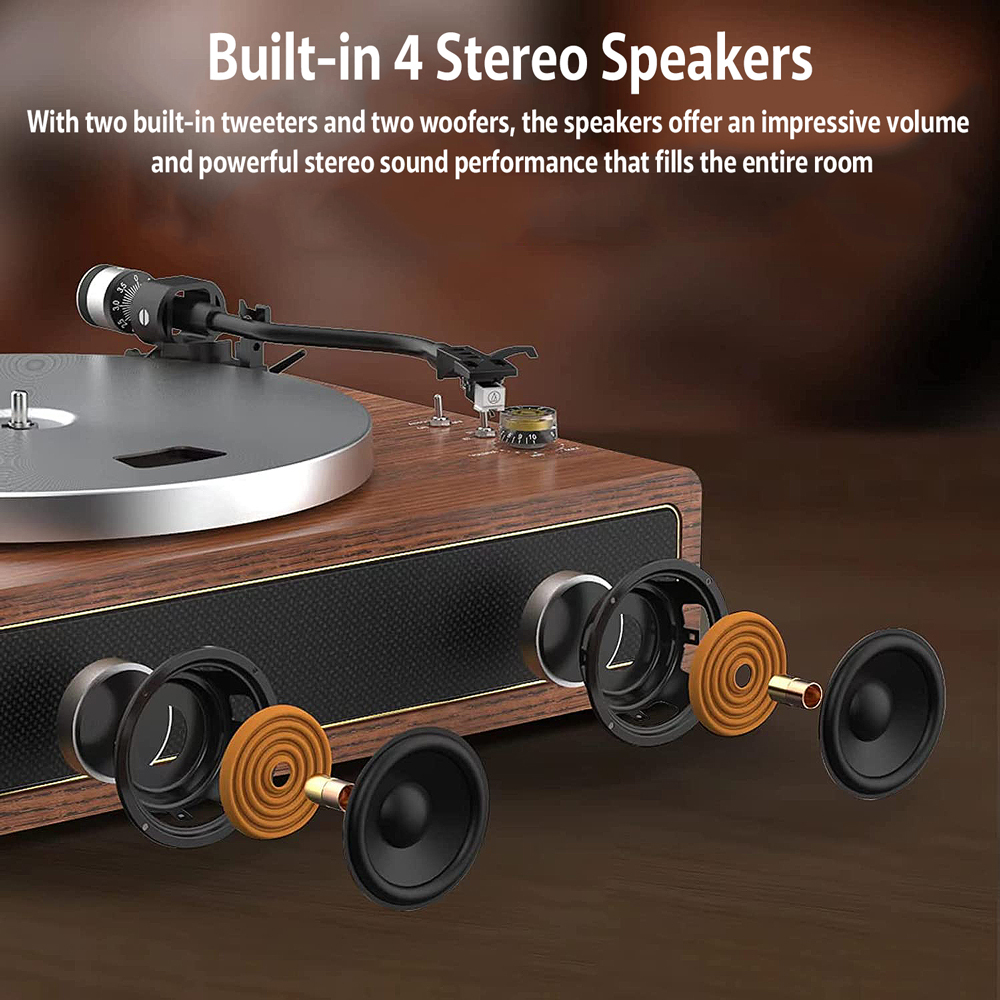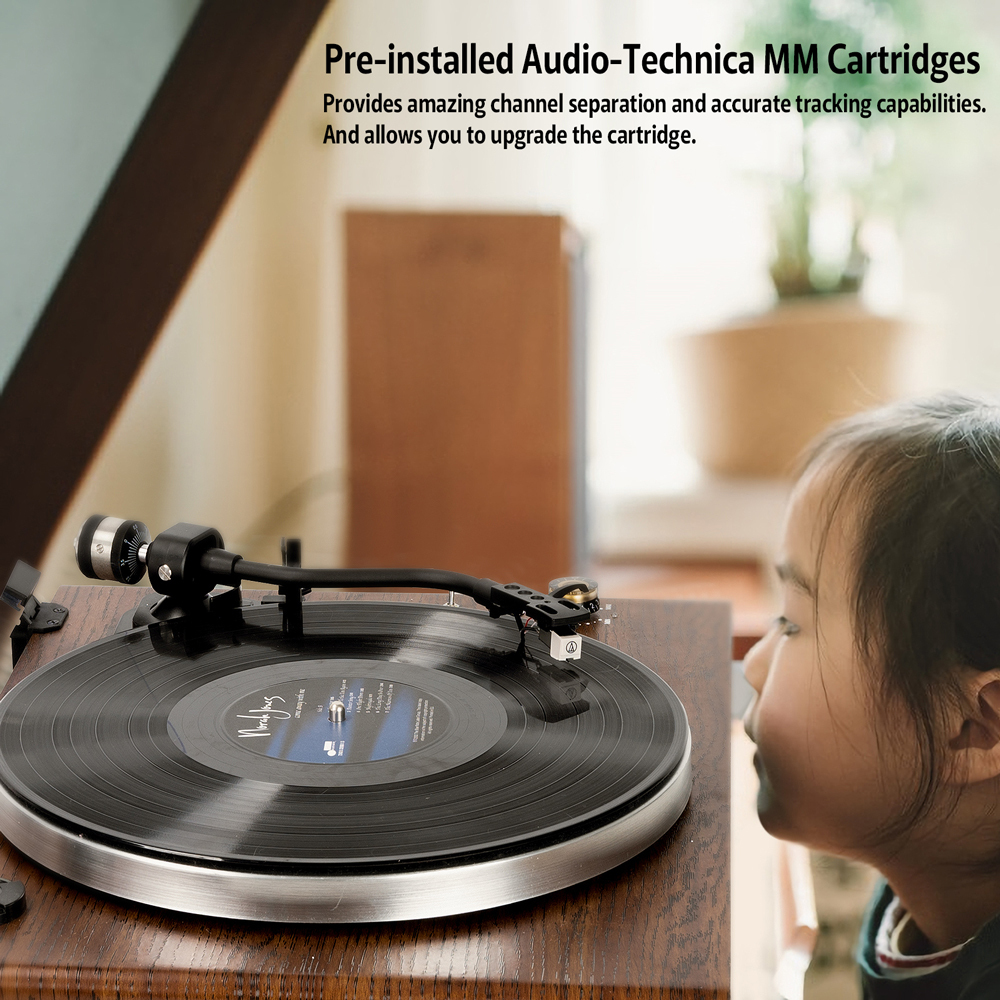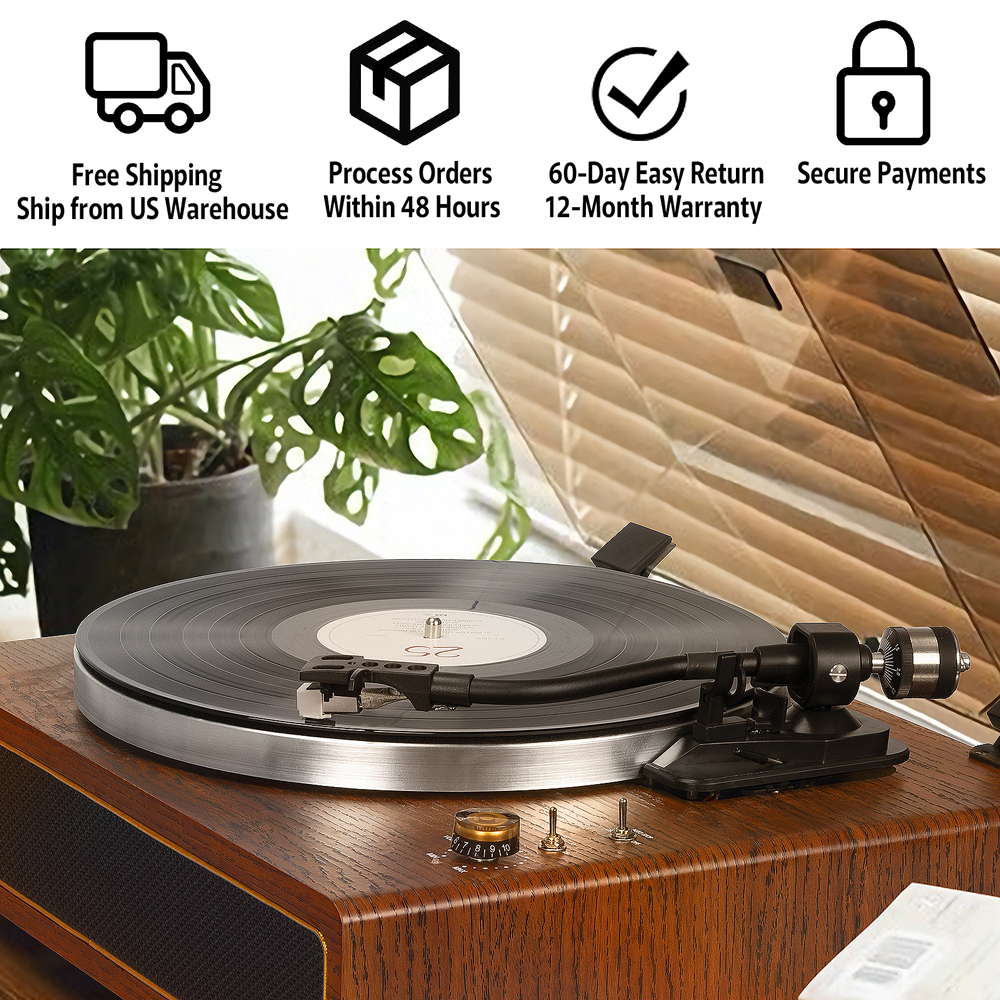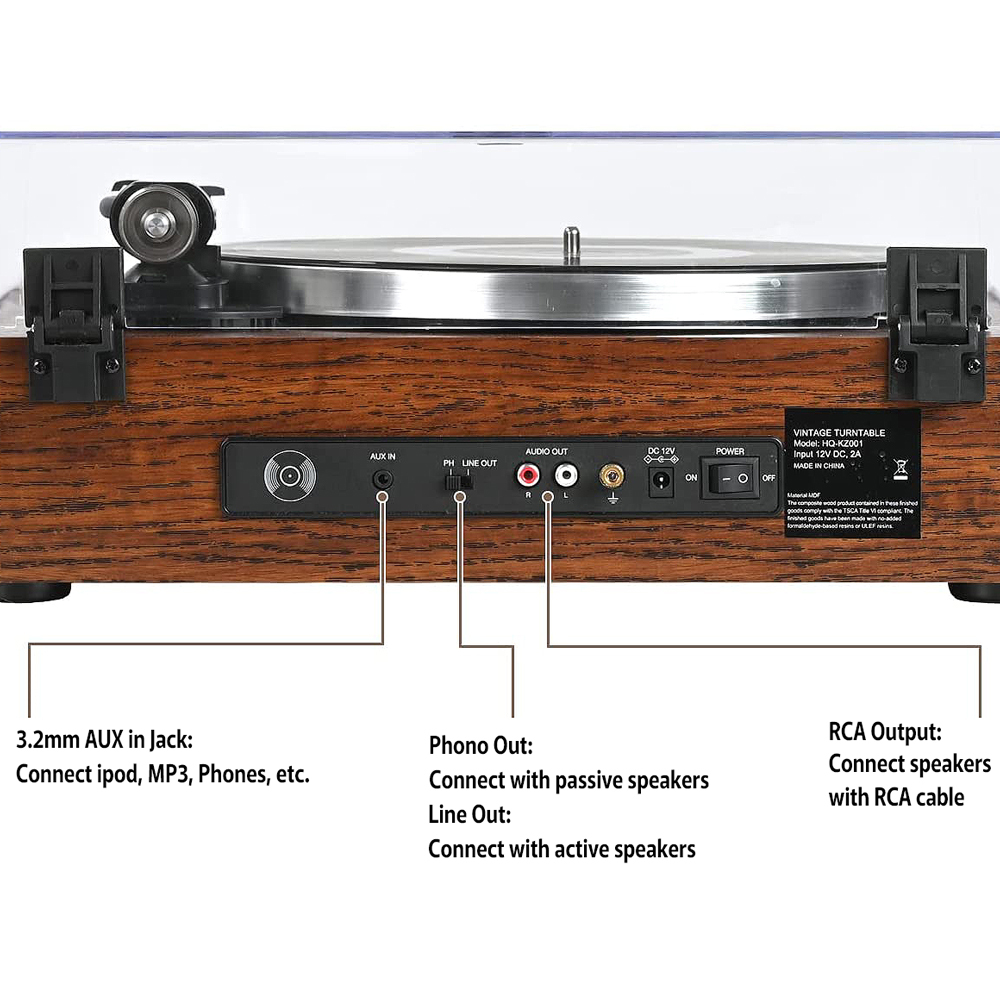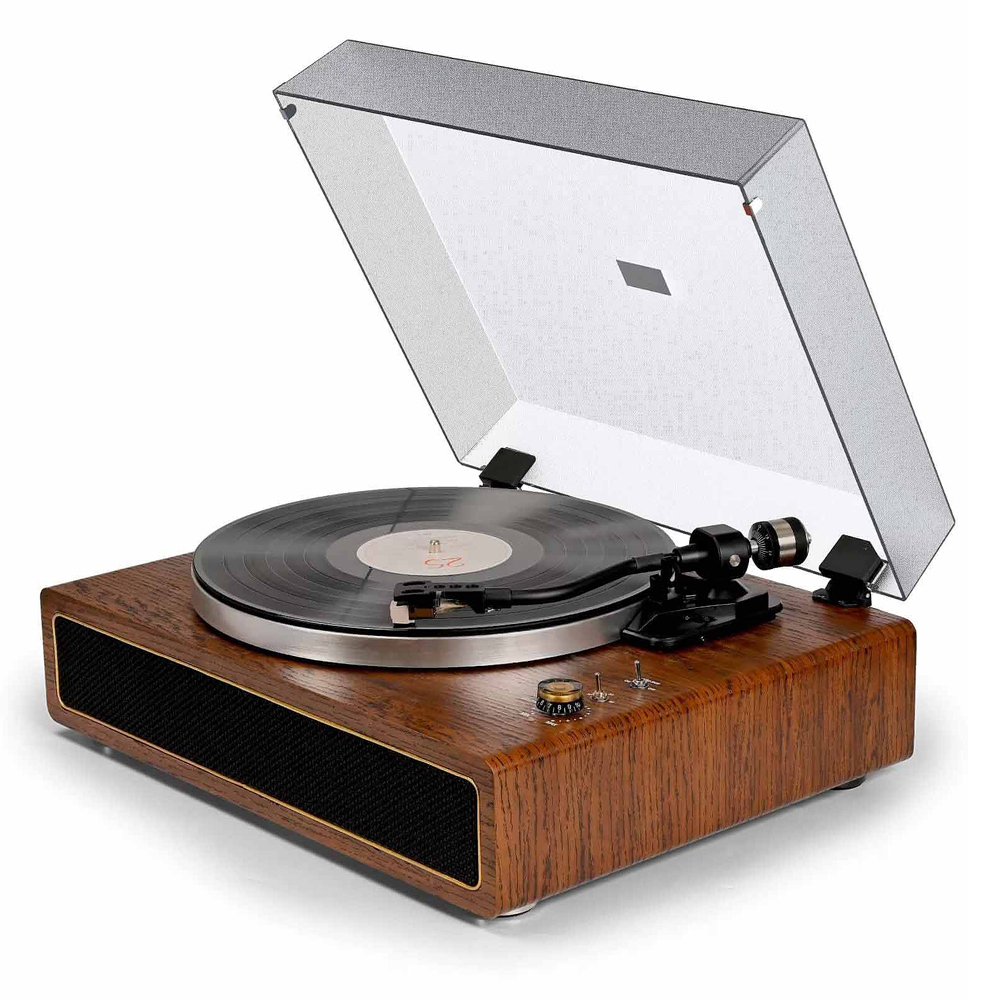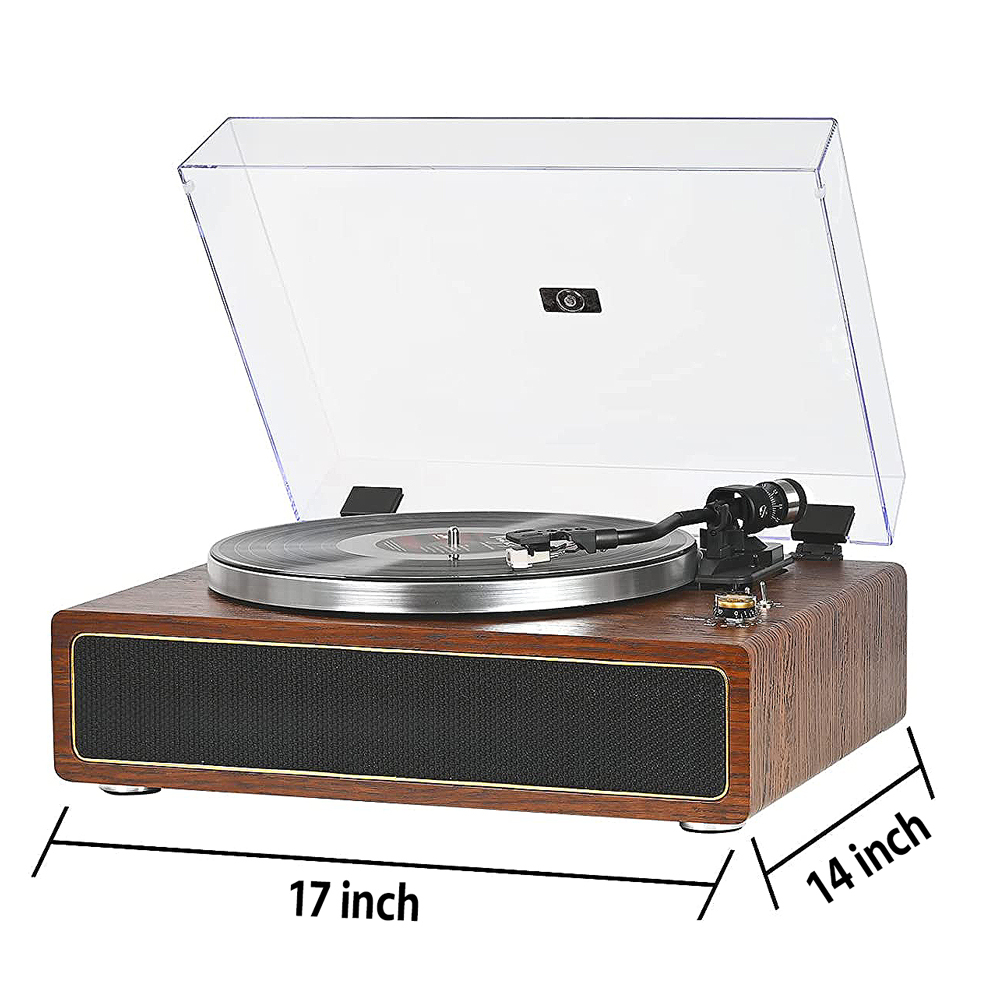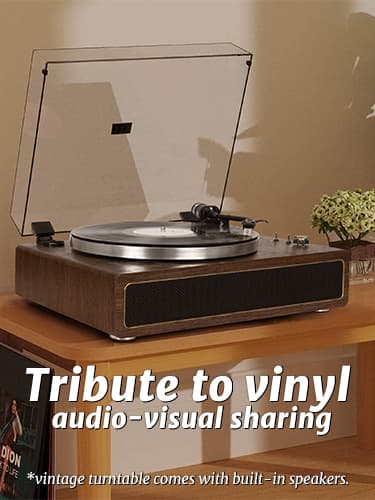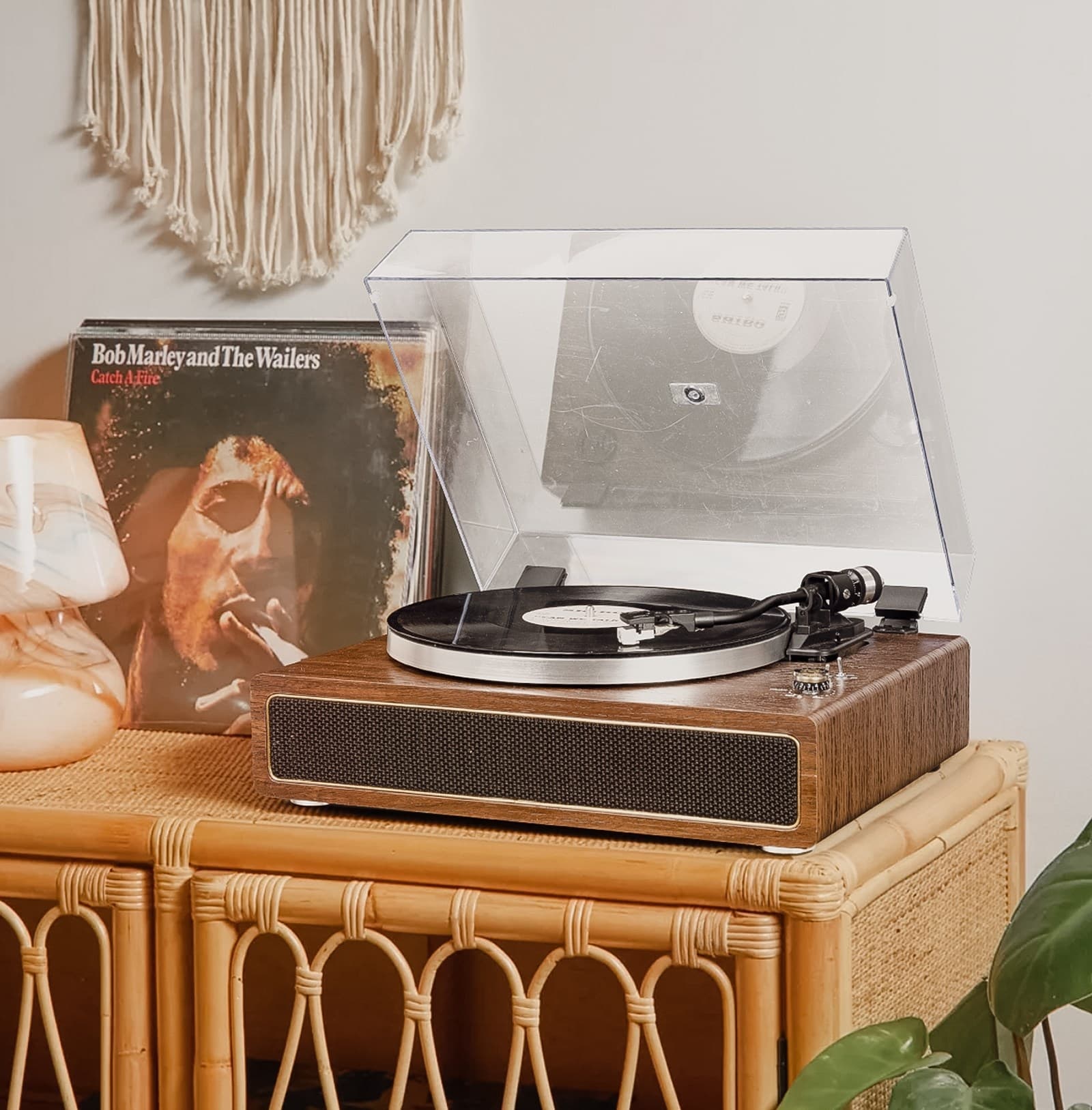 R517 Manually Integrated Turntable System: Collision of Modern and Retro
Our fully manual integrated turntable showcases a sleek wooden exterior that harmoniously combines timeless aesthetics with a contemporary touch. The smooth lines of the wooden casing preserve the essence of classic design while seamlessly integrating modern features.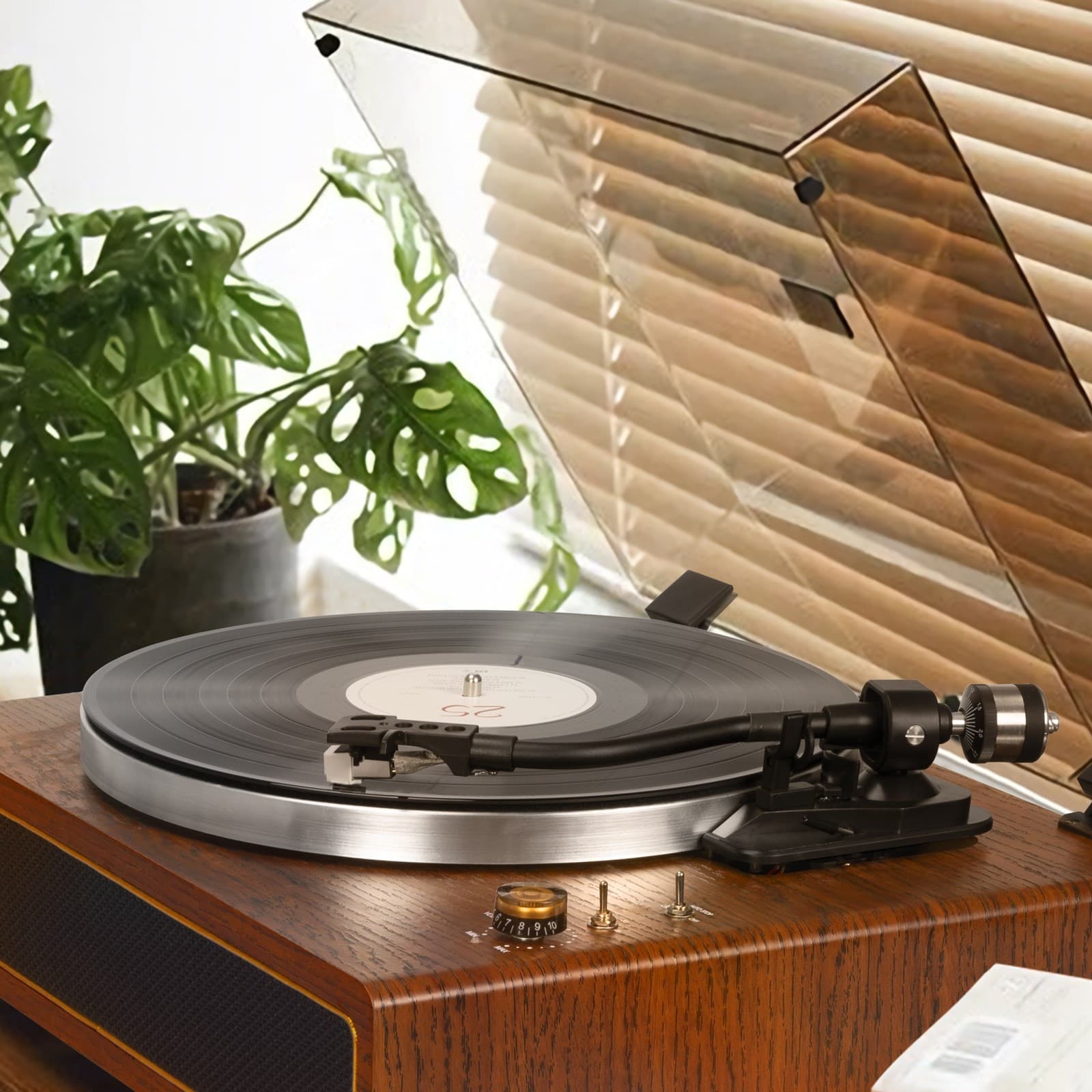 S-Shaped Tonearm Design for Enhanced Vinyl Playback
The S-shaped design not only adds a touch of sophistication to the aesthetics but also contributes to improved tracking and reduced distortion. Ensures smooth and precise cartridge movement across the record grooves, resulting in exceptional audio reproduction and a heightened sense of musical immersion.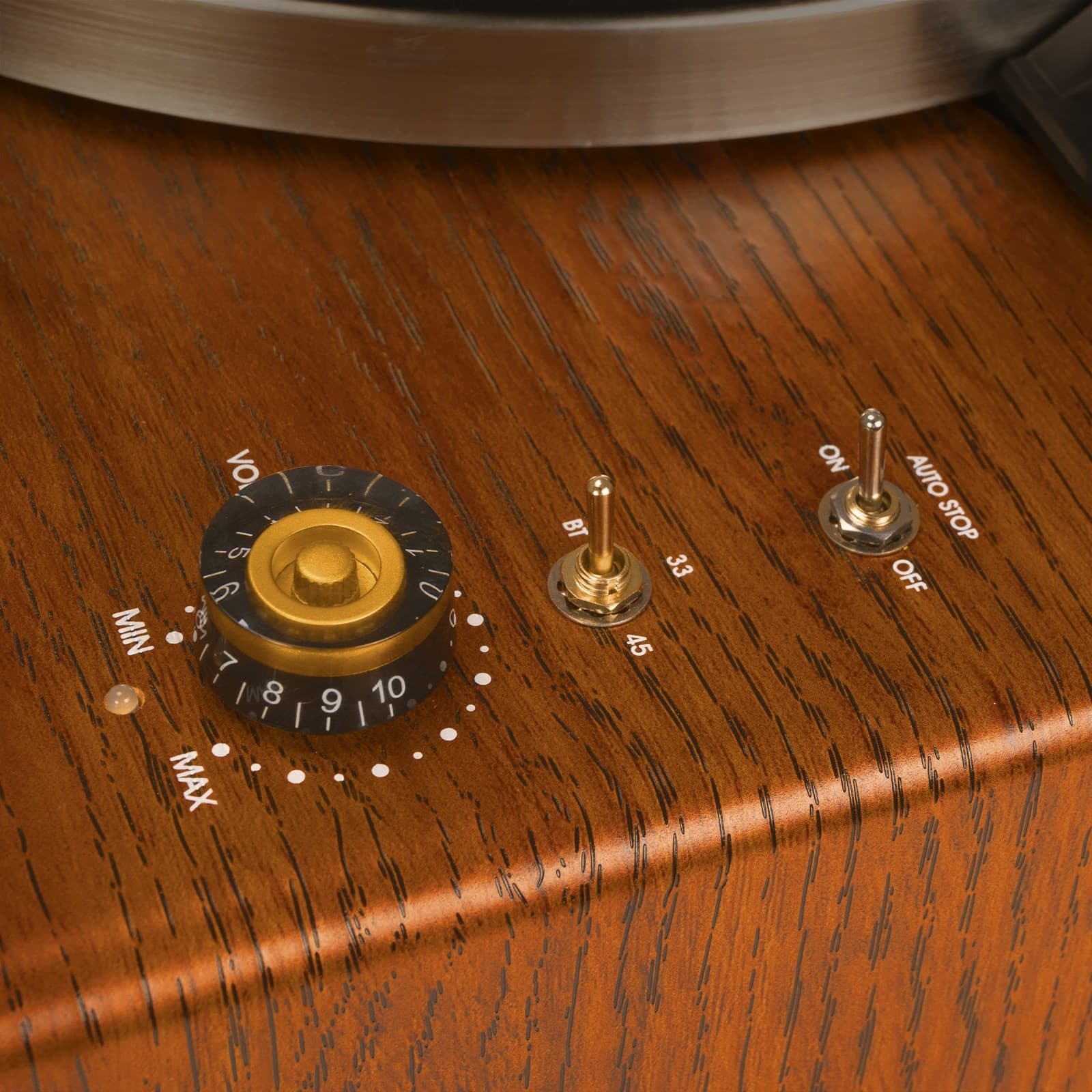 Listen Your Music at Your Pace with 2-Speed Bluetooth Turntable
Our R517 record player accommodates both 33 1/3 and 45 RPM speeds. With the ability to effortlessly play 7, 10, and 12-inch vinyl records, this stereo system adapts to your musical preferences, providing a seamless and immersive listening experience.

Is the Vinyl Mode Not Enough? No worries, equipped with wireless Bluetooth input, enjoy the freedom to listen to digital music your way.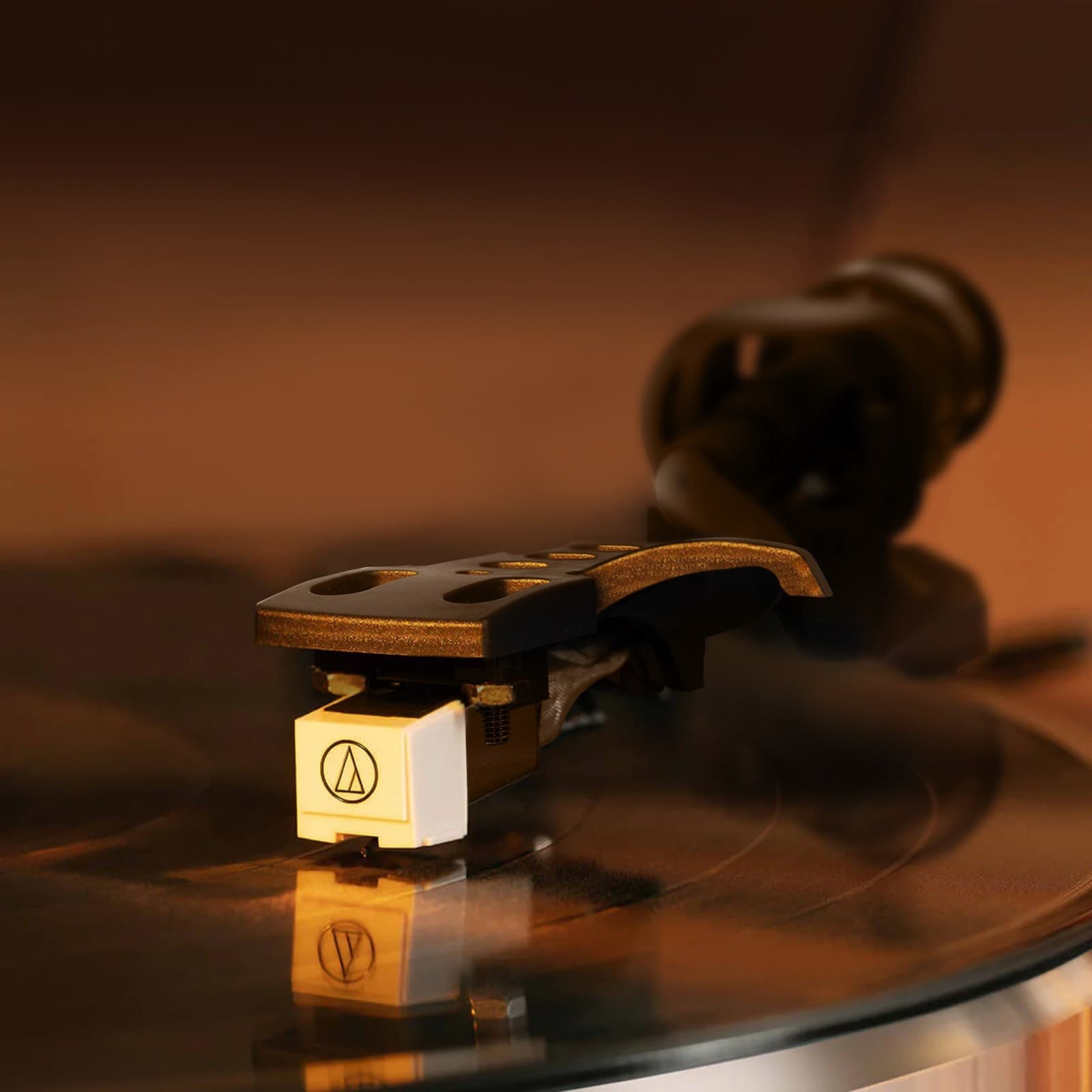 Pre-Installed Professional Moving Magnetic Cartridge
The moving magnet (MM) cartridge enhances the performance of the turntable system, delivering rich musical nuances and intricate details. The built-in tracking force adjustment system ensures precise needle pressure, safeguarding your vinyl collection from potential damage.
*Note: The stylus is a consumable item and is not covered under warranty.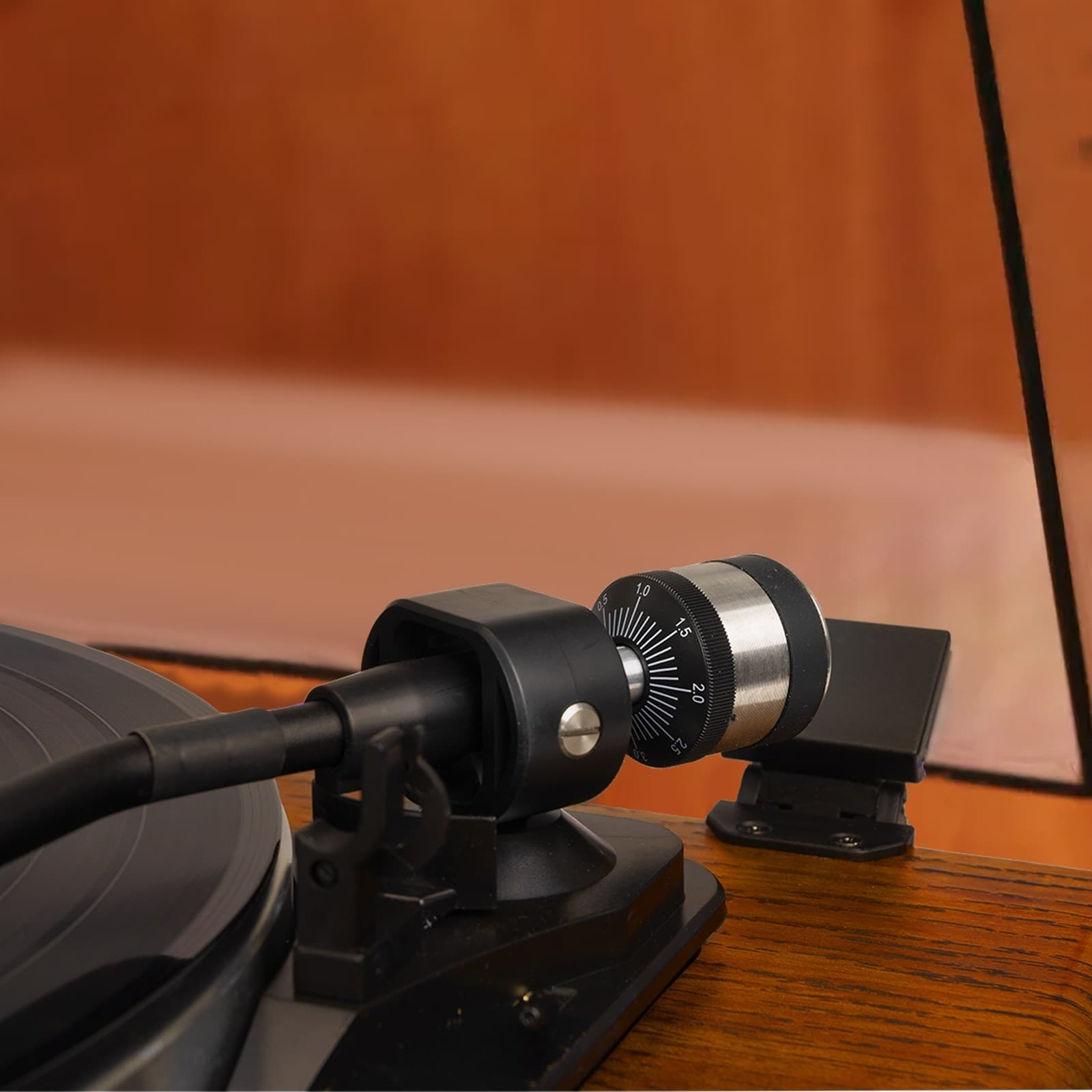 Adjustable Tonearm and Automatic Tracking System for Precise Performance
The meticulously designed tonearm base minimizes tracking errors and resonances, ensuring a stable overall sound quality. This enhances clarity, saturation, and reduces distortion, ultimately extending the lifespan of the cartridge.
Effortlessly Connect with RCA Compatibility
Opt for the LINE Mode to easily connect your active speakers or amplifier via RCA audio cables, indulging in high-fidelity sound quality.

PHONO Mode: Reserved for advanced setups, requiring an external phono system for audiophile-grade enjoyment.

LINE Mode: Utilize the built-in phono amplifier to connect with active speakers and play music.
Specs & Downloads
Record Player Specification

Support speed: 33 1/3, 45RPM

Connections: RCA Output/AUX In/USB Port/Headphone Jack

Cartridge model: Audio Technica 3600L
What's in The Box?

1 x Retrolife R517 Record Player

1 x Adjustable Counterweight