Modern Bluetooth Turntable with External 36W Stereo Speakers & MM Cartridge RetroLife SY101
The SY101 record player system includes external 36-watt speakers that complement the turntable's performance, creating a well-balanced and immersive listening experience. The classic wood appearance design fits perfectly with your bookshelf or furniture. If you're looking for a budget-friendly record player with high-quality sound and a vintage design, the Retrolife SY101 vinyl record player is a great option. Bluetooth Input, 2-Speed: 33 1/3 & 45 RPM, Pre-installed ATN3600L needle, Turntable Size: 14.09"L x 16.42"W x 4.92"H, Speaker Size: 6"W x 6"D x 9"H.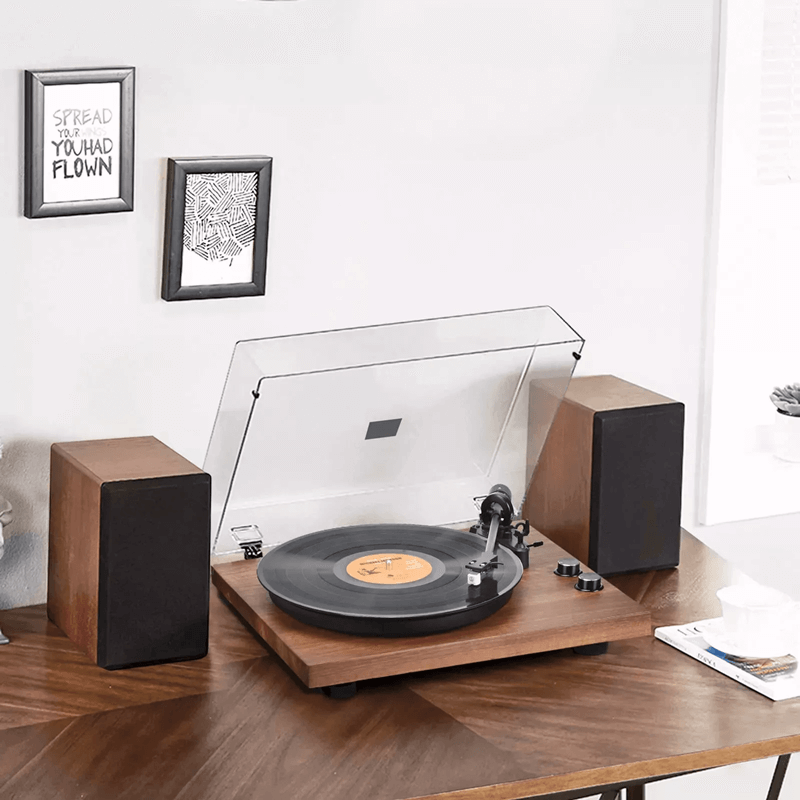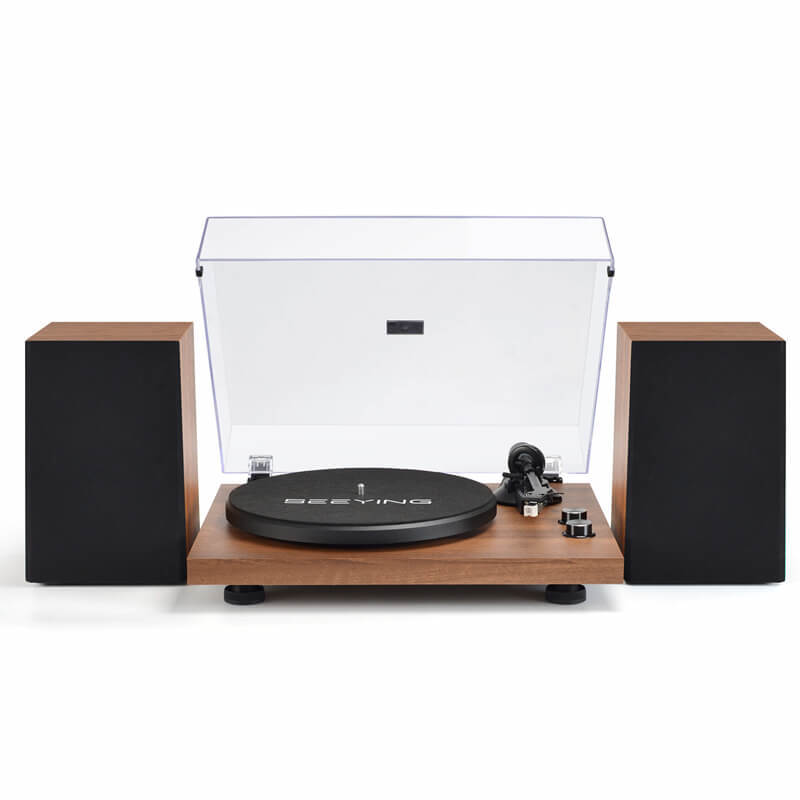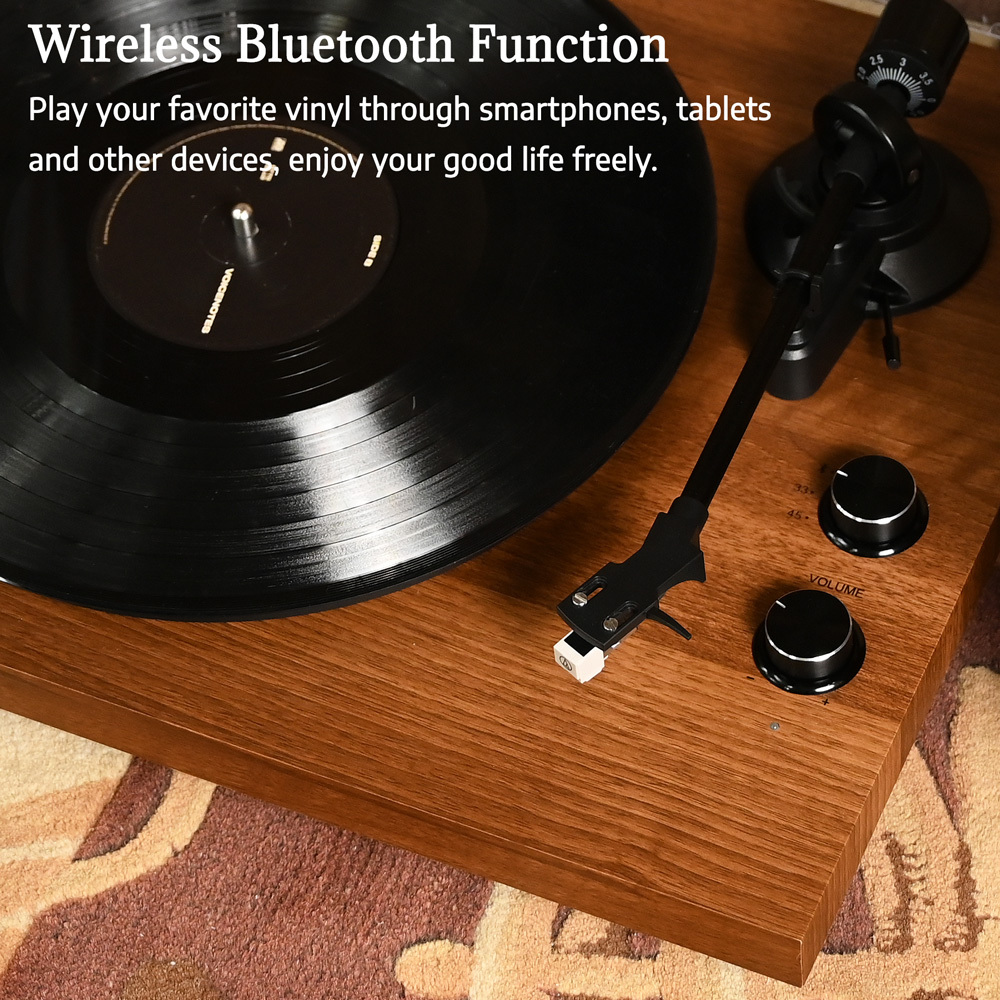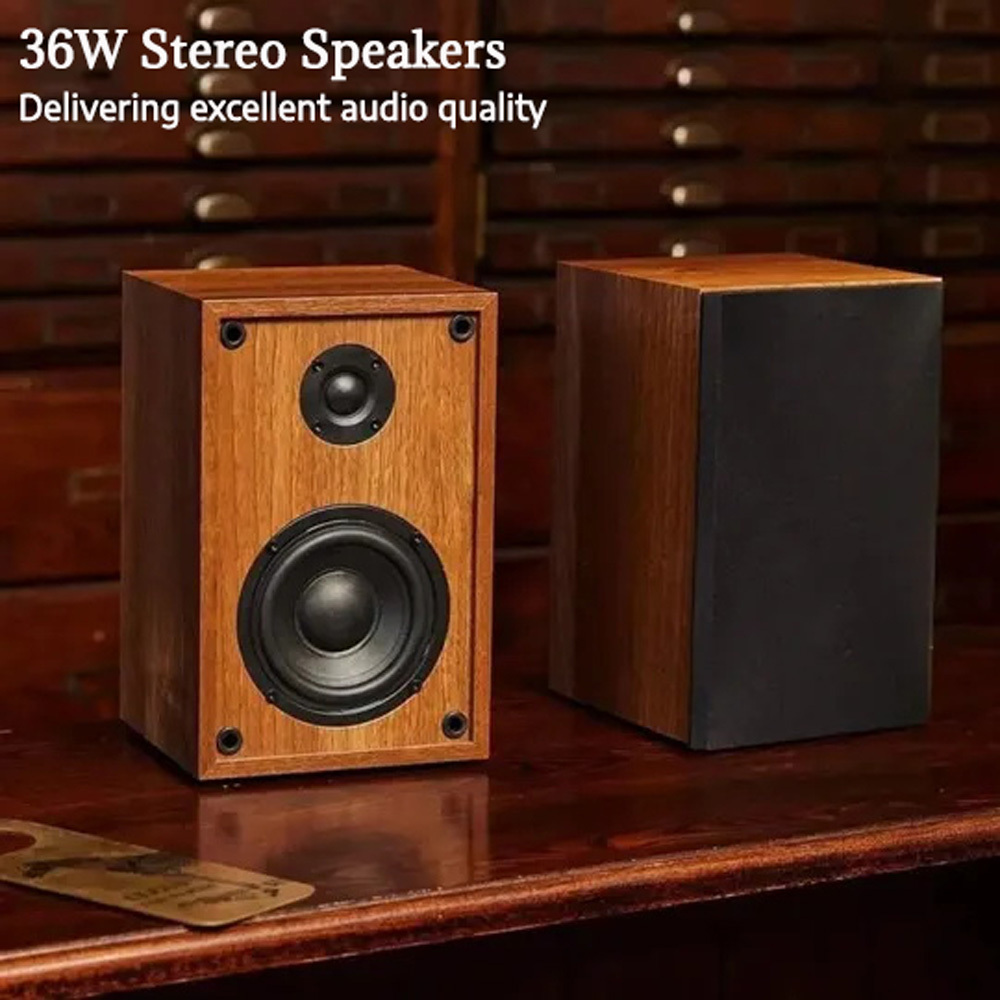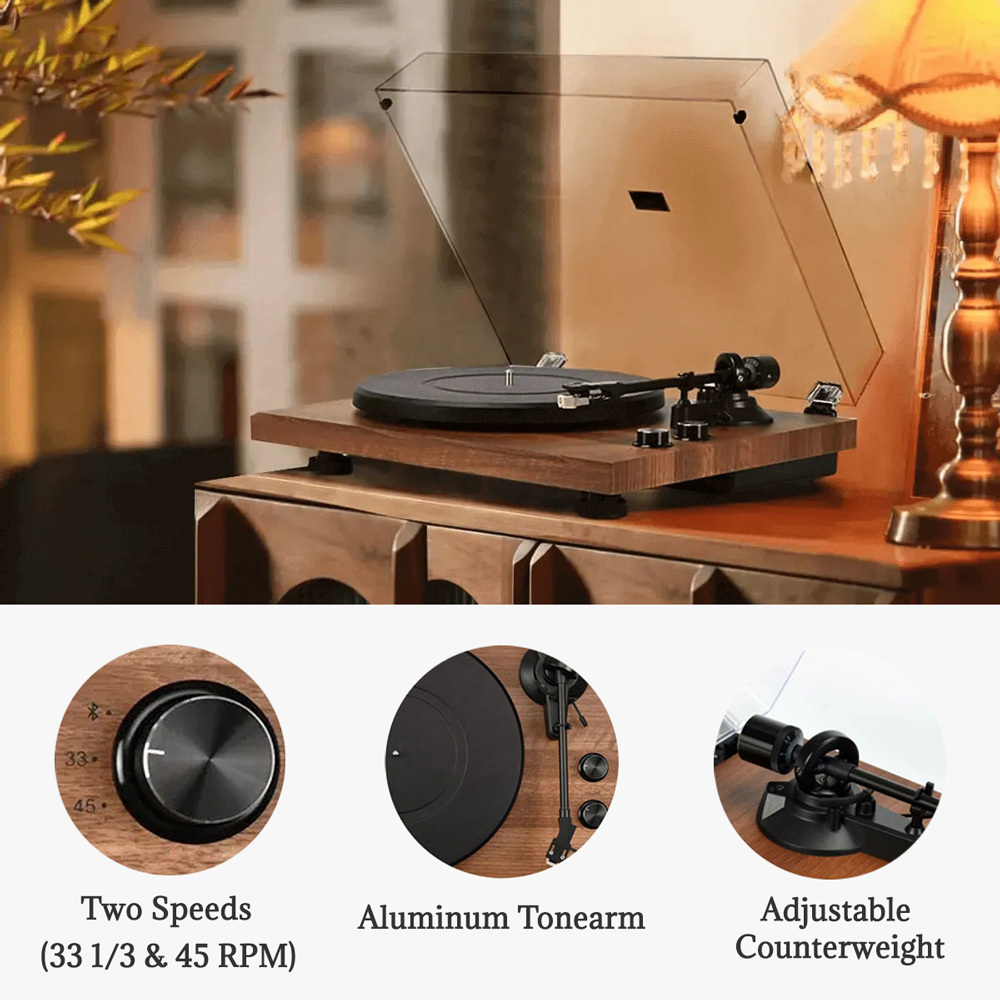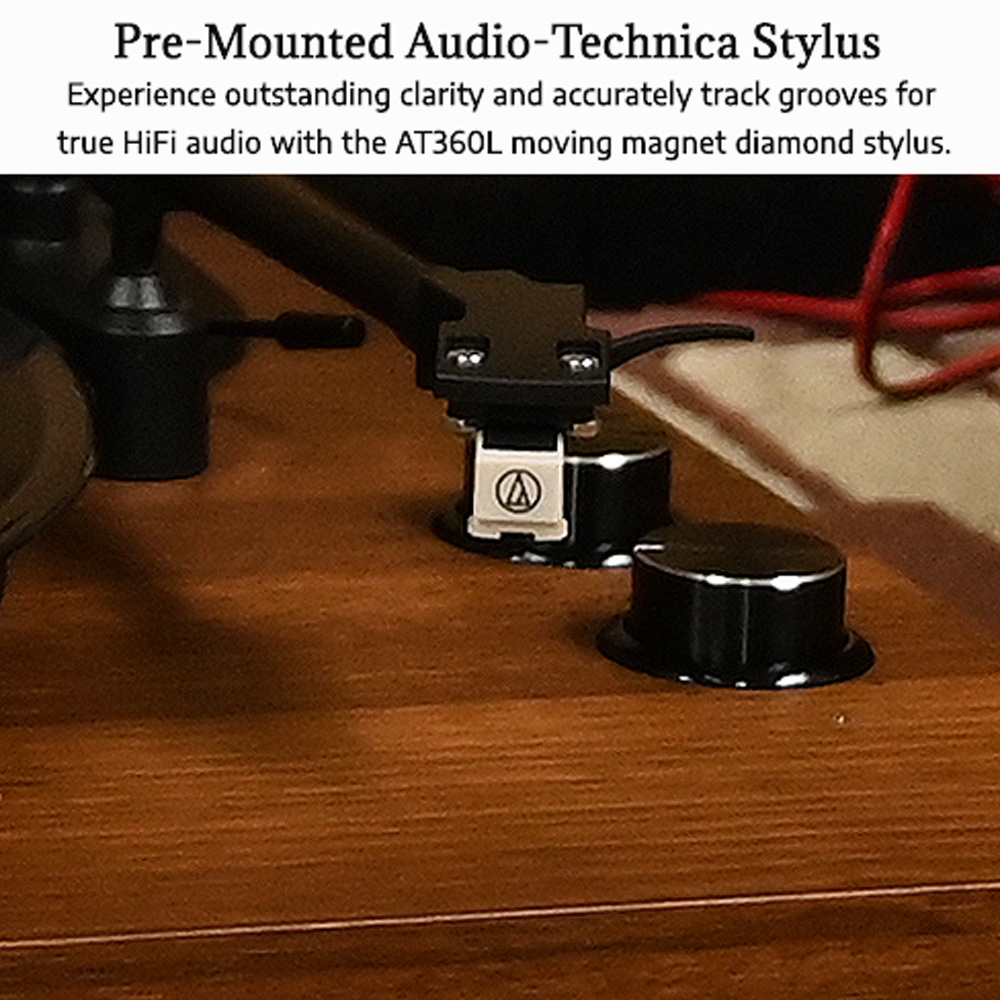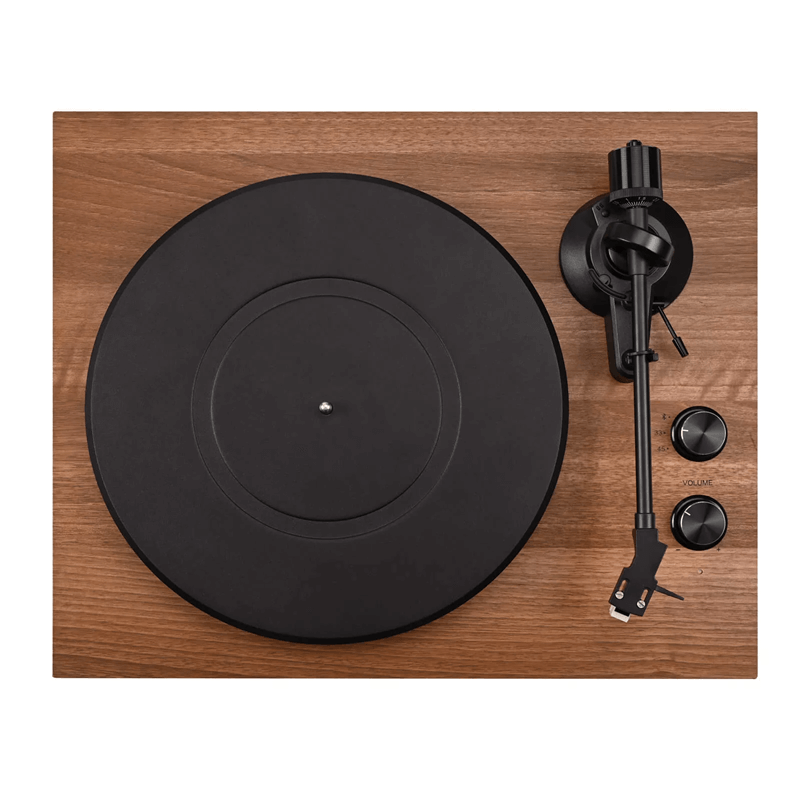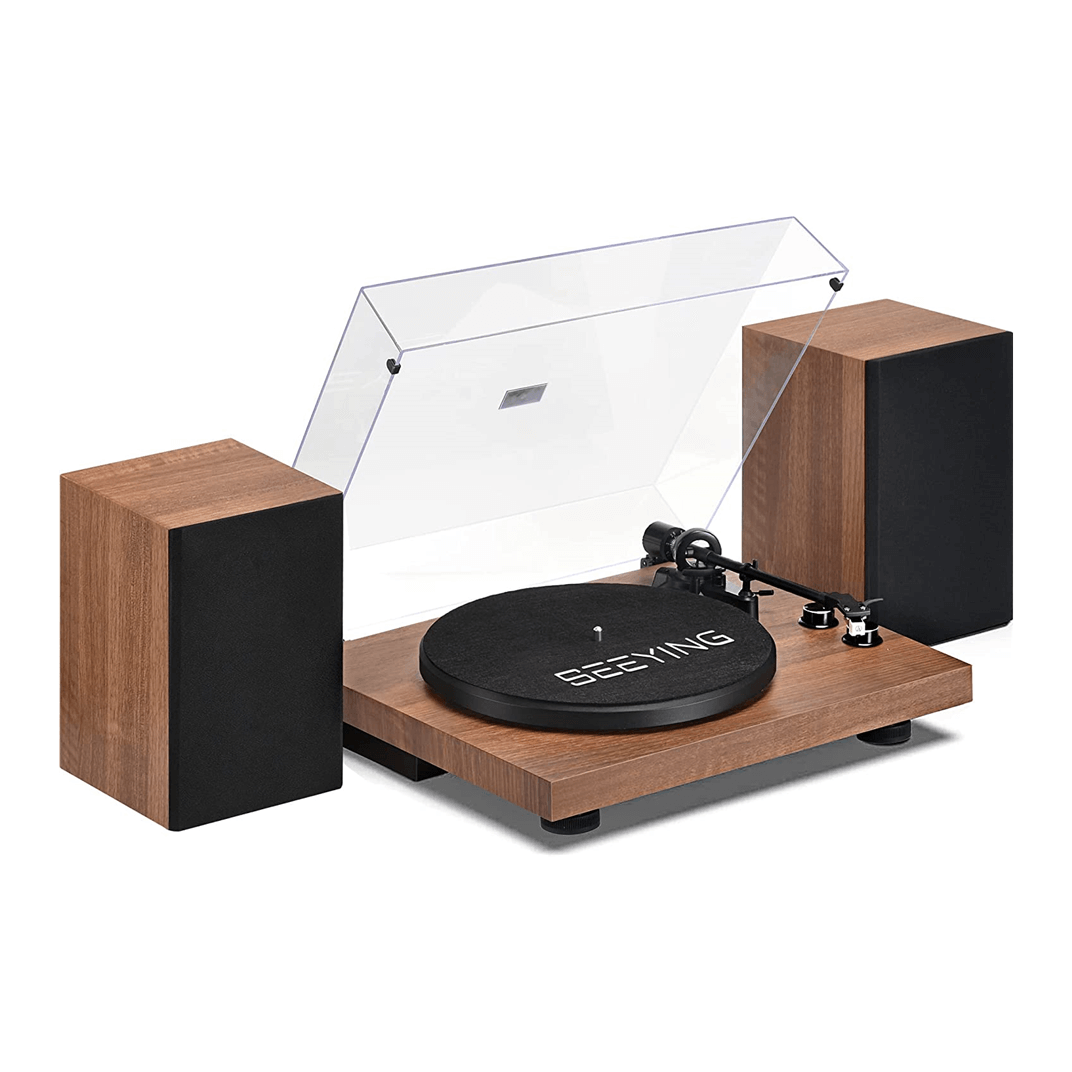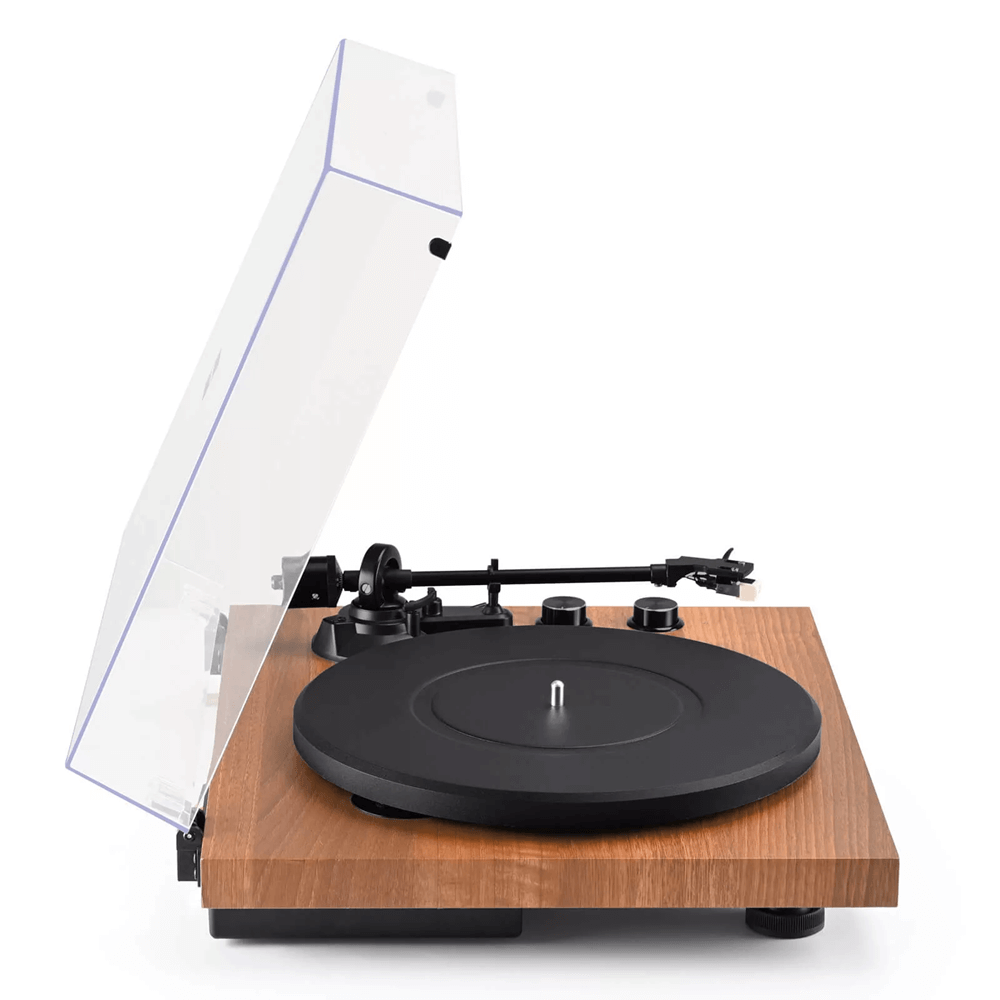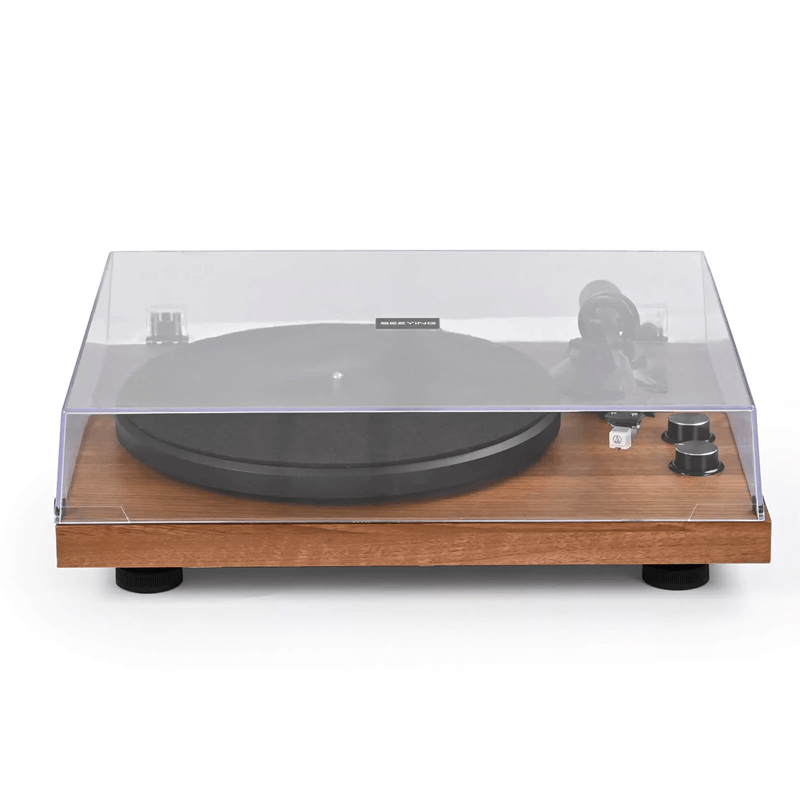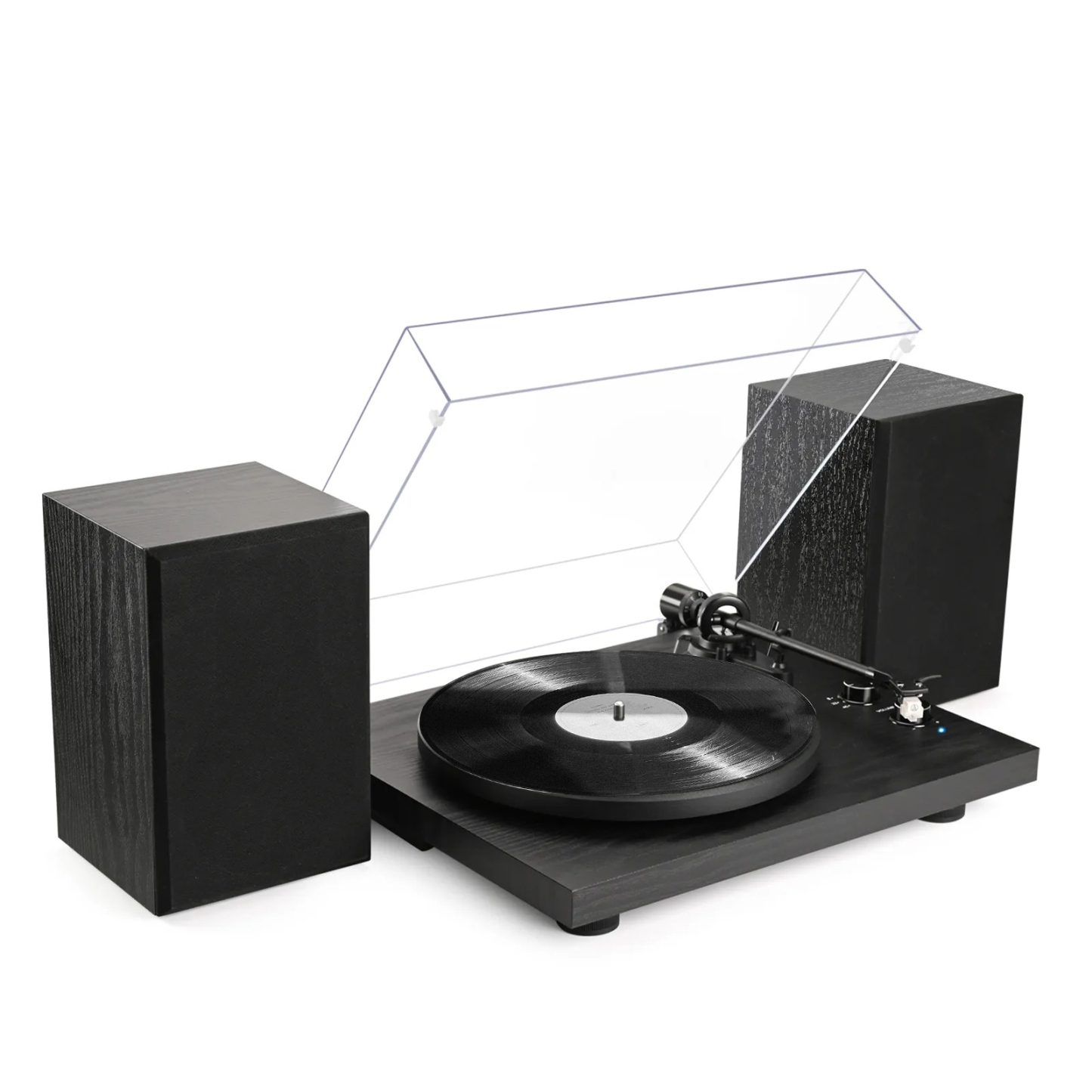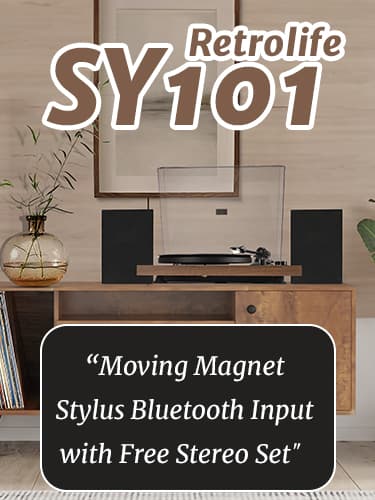 Specs & Downloads
Turntable Specification

Power supply: AC Power Adaptor, DC Output 15V 2.4A

Tonearm system: 7.08inch HiFi grade Tonearm

Cartridge: Audio Technica ATN3600 moving magnet cartridge

Counterweight: Adjustable

Phono amplifier: Built-in HIFI grade MM power amplifier

Speed: 2-Speed (33 1/3 rpm and 45 rpm)
Dimensions

Turntable Size: 14.09" L x 16.42" W x 4.92" H

Speaker Size: 6" W x 6" D x 9" H
Warranty

One-Year Limited End-User Warranty

Every Retrolife product we sell is designed to meet and exceed your expectations. We are dedicated to providing excellent quality. Select all products purchased on our website that are warranted for one year from the date of purchase. ( * Our 1-year warranty service is limited to all purchases made directly from Retrolifeplayer.com. For purchases not made directly from Retrolifeplayer.com, please contact the retailer you purchased from.)

Before determining that your product is indeed malfunctioning, please consult your user manual for proper usage. If you have product questions outside the manual instructions, it is best to contact our Consumer Support Team for assistance.

If you find your unit to be malfunctioning, your warranty covers defects in materials and workmanship for a period of ONE YEAR (for qualified products) from the date of purchase on our website. If a defect exists, we will:

1. Troubleshoot and provide replacement parts as deemed necessary.
2. Exchange the product with a functional equivalent.

Limited Warranty Terms and Conditions

Terms of this limited warranty shall be null and void and Armer shall have no liability if the defect reported is the result of the product being used within an application or environment other than its intended use, has been subjected to misuse, abuse, accidental damage, or the product has been exposed to adverse environmental conditions. This includes, but is not limited to damage resulting in a defect caused by dropping or mishandling, incorrect line voltages, power surges, improper wiring, improperly rated fuses or circuit breakers, insufficient ventilation or acts of god. Additionally, any product whose serial number has been altered or removed is not covered by this warranty.

If you have any questions, please chat online or email support@retrolifeplayer.com.