10 Jazz Vinyl Records You Need To Hear
Dec 21,2021 | Retrolife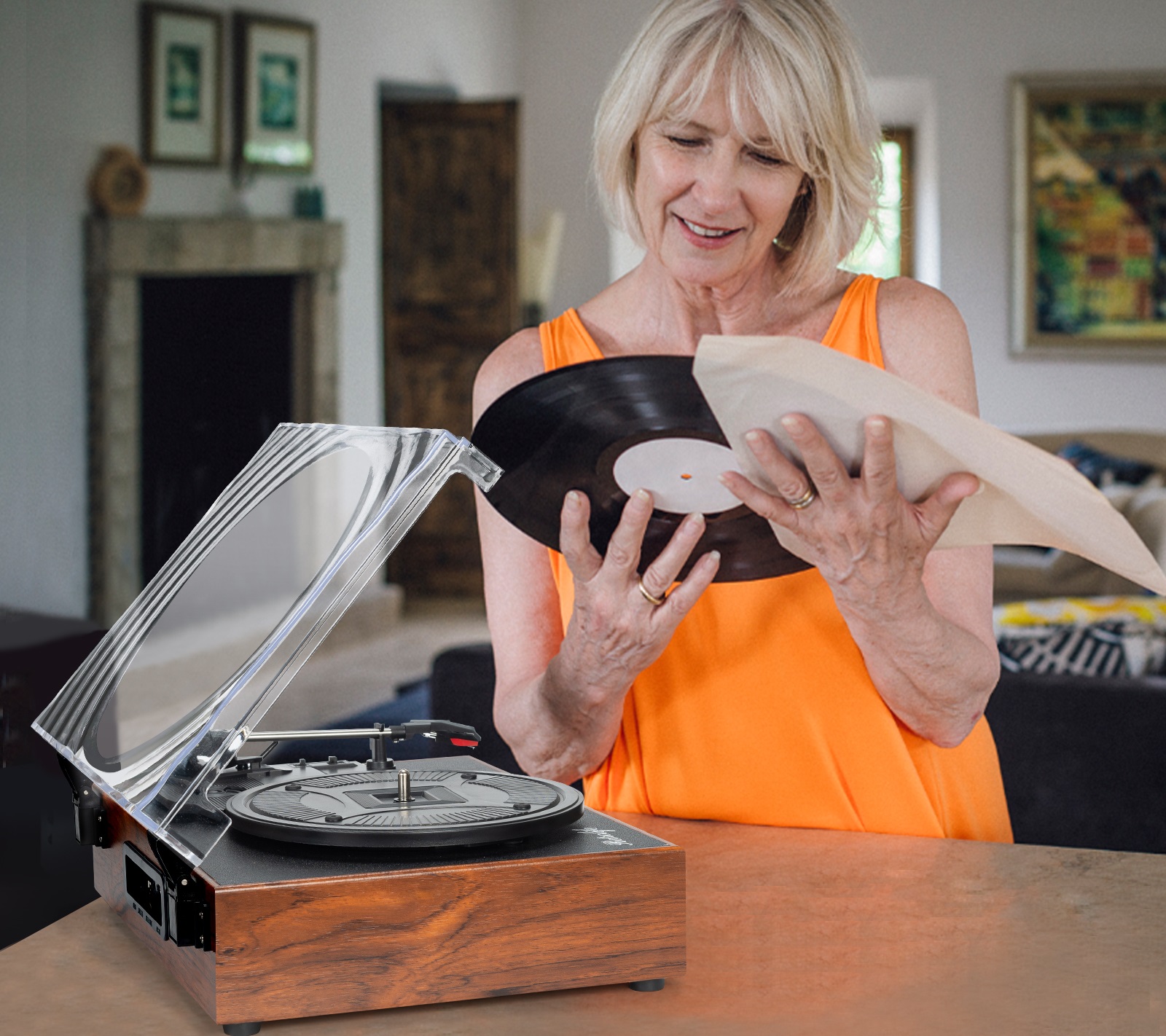 Jazz has all the elements that other music has: melody, harmony and rhythm. It is an expression of the precision, perfection and skill of the musician. For jazz lovers, listening to jazz records is like embarking on a musical journey. But if you ask any serious jazz fan or musician what the best jazz album of all time is, you will probably get different answers.
There are so many amazing recordings in jazz history that it's impossible to determine a list of "best albums". However, some core records are considered essential jazz recordings. This music has stood the test of time and garnered much acclaim over the years. Here are ten jazz vinyl records that have received critical acclaim and are worth your time to listen to and enjoy.
1. Herbie Hancock - Maiden Voyage
Among Herbie Hancock's many classic albums, Maiden Voyage is his best work and one of the most iconic jazz records of all time. It is beautiful, accessible and moving. Herbie Hancock has made more classic albums than most. His piano skills are virtually unmatched, and his playing is so heartfelt and soulful that it is impossible not to acknowledge his greatness. "Dolphin Dance" and the title track have become standards in the genre, joining a list of songs that any group of jazz musicians can start improvising on. No wonder his albums are liked by so many people.
2. Miles Davis - Kind Of Blue
When it comes to timeless classics, it's hard to beat Kind of Blue from quintessential jazz musician Miles Davis. It is one of the best-selling jazz albums of all time, marking a great turning point in jazz history while showcasing the top form of some legendary musicians.
A departure from the traditional bebop style, the songs are simple melodies over simple chord progressions, leaving room for deeper improvisational exploration. Throughout the songs, the atmosphere is relaxed but intriguing. Take the time to listen to this album and it will blow your mind.
3. Eric Dolphy - Out To Lunch!
Released in 1964, Out To Lunch! is one of Dolphy's signature albums and has been described as a "timeless masterpiece". Dolphy broke the stereotypes of post-bop jazz with unconventional and chaotic solos that pushed the standard harmony of the era, leaving the time signature aside to enjoy utter freedom in his tracks. Sadly he passed away at the young age of 36 due to a complication with his diabetes, but he left us with some of the best free jazz the world has ever seen. Out To Lunch! is the culmination of the avant-garde jazz of the 60's and is a core album to introduce into your jazz collection.
4. Yussef Kamaal - Black Focus
"Black Focus" is the evolution of the genre. It is not only jazz but also a cross-fertilization of genres and cultures. It's a throwback to an almost lost art form for the Internet generation, making it relevant and exciting for a new generation. The grooves are organic, the melodies transcend jazz segregation, and the vibe is like no other record I've heard. This is a record you must own.
5. Charles Mingus - Mingus Ah Um
Mingus, also known as "The Angry Man of Jazz", had exceptionally high standards and ears for talent that broke jazz norms and brought the bass to life. He always had a way of making his bands sound complex, original, and of course swing like crazy.
Featuring a mix of energetic songs and soothing ballads, Mingus Ah Um is as unpredictable as its fiery-tempered creator was often said to be. Mingus Ah Um becoming one of the most emotionally varied compositions of his career that you won't want to leave out of your jazz vinyl collection.
6. Ellington at Newport - Duke Ellington
The 1956 Newport Jazz Festival marked the beginning of an amazing period in Duke Ellington's career. The show and the album reinvented his career and showed that while many thought he was past his prime, he was still a force to be reckoned with. A tribute to the swinging style of Kansas City and the jazz of New Orleans, this album is a timeless classic and a staple in many jazz vinyl collections.
7. John Coltrane - A Love Supreme
This 1965 album is an avant-garde masterpiece that you will fall in love with. A Love Supreme innovatively challenges the norms of blues music by playing in all 12 keys and following the great message of spiritual awakening in sequence from self-forgiveness to the supremacy of love. This is not just another record; it carries Coltrane's personal meaning and growth and is recognized for its profound, thought-provoking self-reflective effect.
8. Duke Ellington - Ellington at Newport
Among the greatest moments in jazz history, this record is a three-part record of Ellington's band's performance at the famous 1956 "Newport Jazz Festival". It is a must-have album to add to your vinyl collection.
9. Sonny Rollins - Saxophone Colossus
It is no exaggeration to say that Saxophone Colossus is definitely the best of Sonny Rollins' hundreds of albums. Although the album has only five songs, each one is a hit and all give a delicate and deeply emotional feel. Sonny's playing of bebop is very accessible, as he plays every note with conviction and a strong sense of melody.
10. Chick Corea - Return to Forever
Featuring a rich and highly textured sound, Return to Eternity is another album about journeys and destinations. For most of the experience, there is an almost extravagant feeling as the music swirls around like spiritual molasses. Each track is an all-encompassing adventure, making it a worthwhile listen for any jazz fan.
Comment
Back to Join us at Retrolife.