Wooden Vinyl Stand For Record Storage
🎄EXCLUSIVE OFFER
🤶Save $45 Over $300:xmas45
🤶Save $80 Over $500:xmas80
🤶Save $200 Over $1000:xmas200
(*Limit of ONE Coupon Code per transaction.)
Material: Pine
Shape: Square
Special Feature‎: Stackable
Dimension: 14.41 x 13.89 x 14.41 inches
Color: Wood
Shape‎: Cube
Pattern: Solid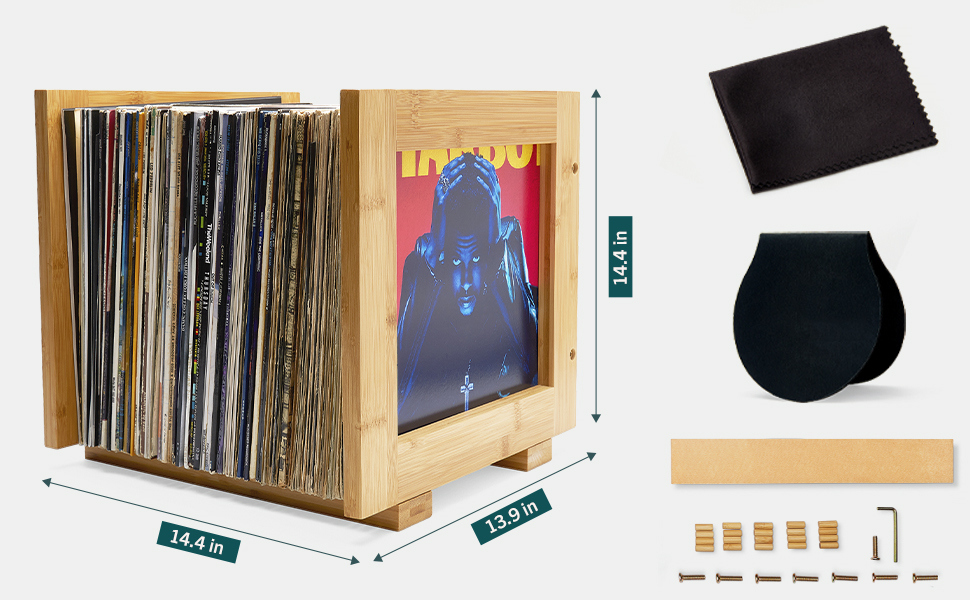 The final dimensions of your record album storage case are 14.41 x 13.89 x 14.41 inches and weighs approximately 5.51 pounds empty. Your unassembled kit includes.
1 bamboo LP storage case
1 set of assembly hardware, including allen wrench and wood pins
1 record-breaking microfiber glove
1 microfiber cleaning cloth
2 strips of felt with adhesive
1 legal disclaimer
1 user guide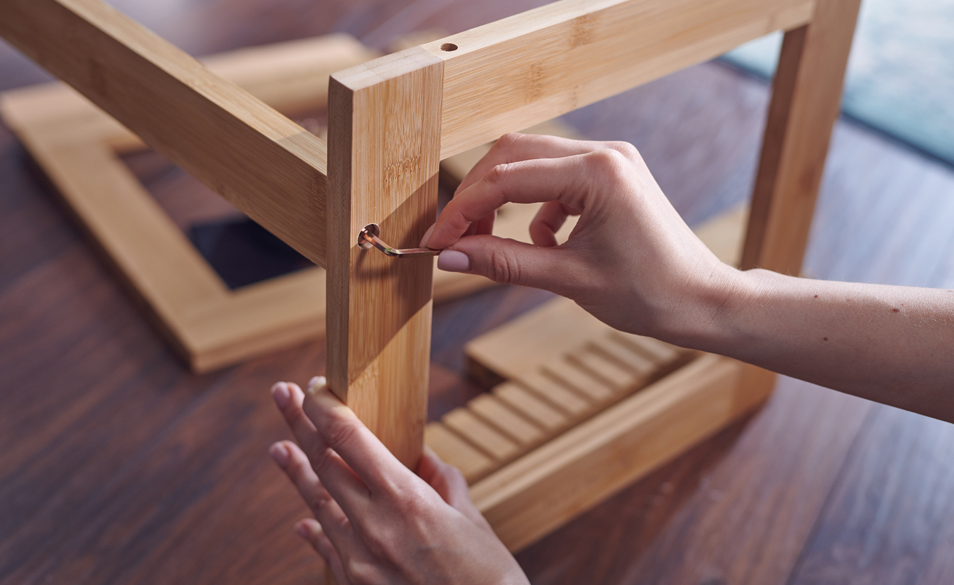 Assembly Instructions
Putting this record storage box together is easy using the easy-to-follow instructions included. Simply use the Allen key included in the kit. This is the only tool you need to set up your bamboo vinyl storage box and get it ready for your LP records.
When stacking record storage crates, use the included wooden pins for added security and stability. To properly stack individual crates, first place the wooden pins into the bottom of the top cube. After securing the pins, place the top crate on the pins of the bottom crate.
What is the best way to store vinyl records?
HomeBuddy's vinyl record holder is by far the best! Made of beautiful bamboo, it's not only stylish and perfect for any decor, but it's designed to make it easy to view and flip through your record collection.
How should vinyl be stored - flat or upright?
Always store records upright. Storing vinyl records flat can put too much pressure on the records stacked underneath, which can cause damage over time. homeBuddy's record storage is designed to keep your records safe.