Vintage Wood 26'' Record Player Stand RetroLife RMD2
Designed for bedroom, living room, or office spaces, this Retrolife RMD2 turntable stand not only offers a dedicated platform for your turntable but also includes a spacious storage cabinet for your treasured LPs and albums. Organize, display, and enjoy your vinyl collection in style with the Retrolife RMD2 Vinyl Record Player Stand. Holds up to 100 albums. Size: 26'' L x 17.7'' W x 26.8'' H.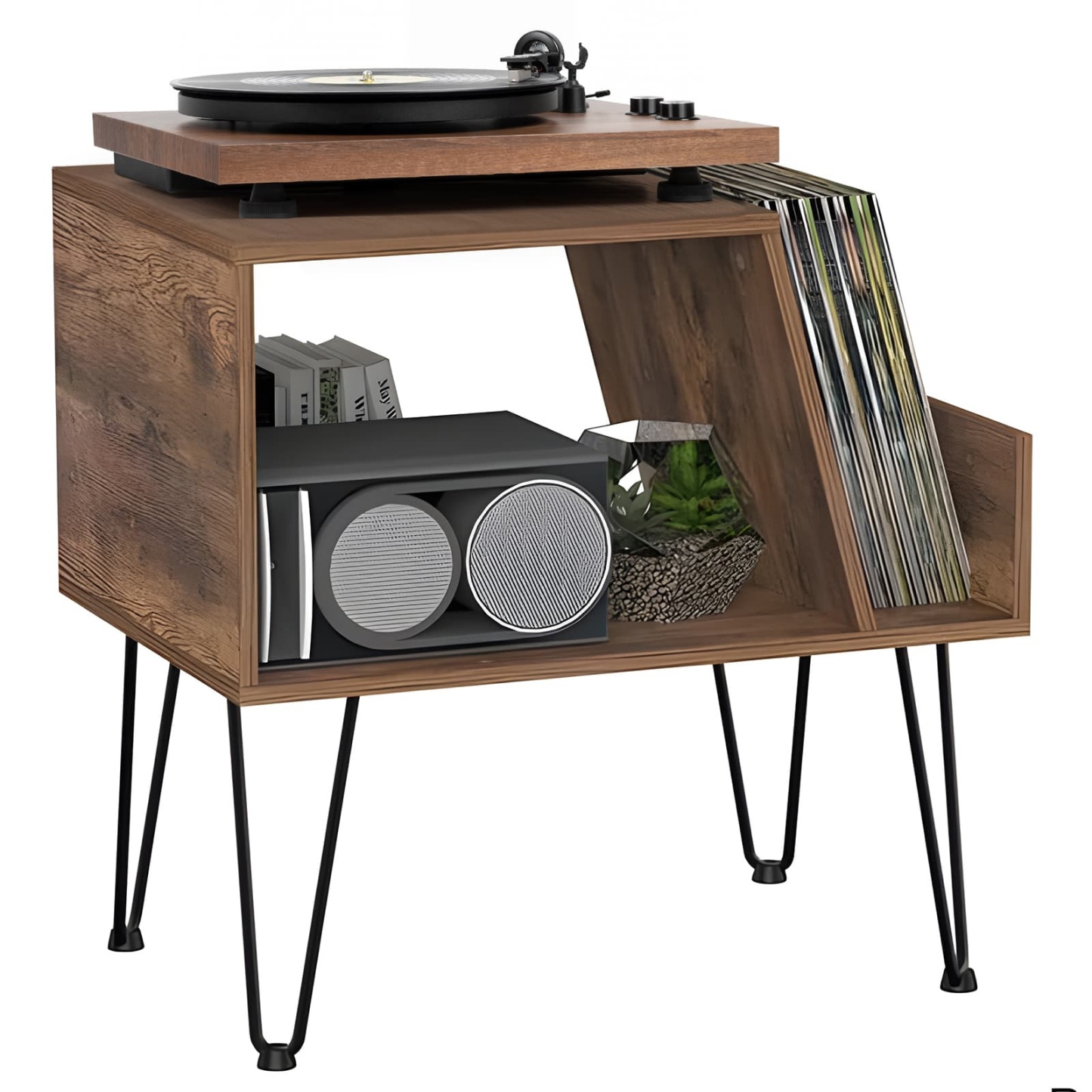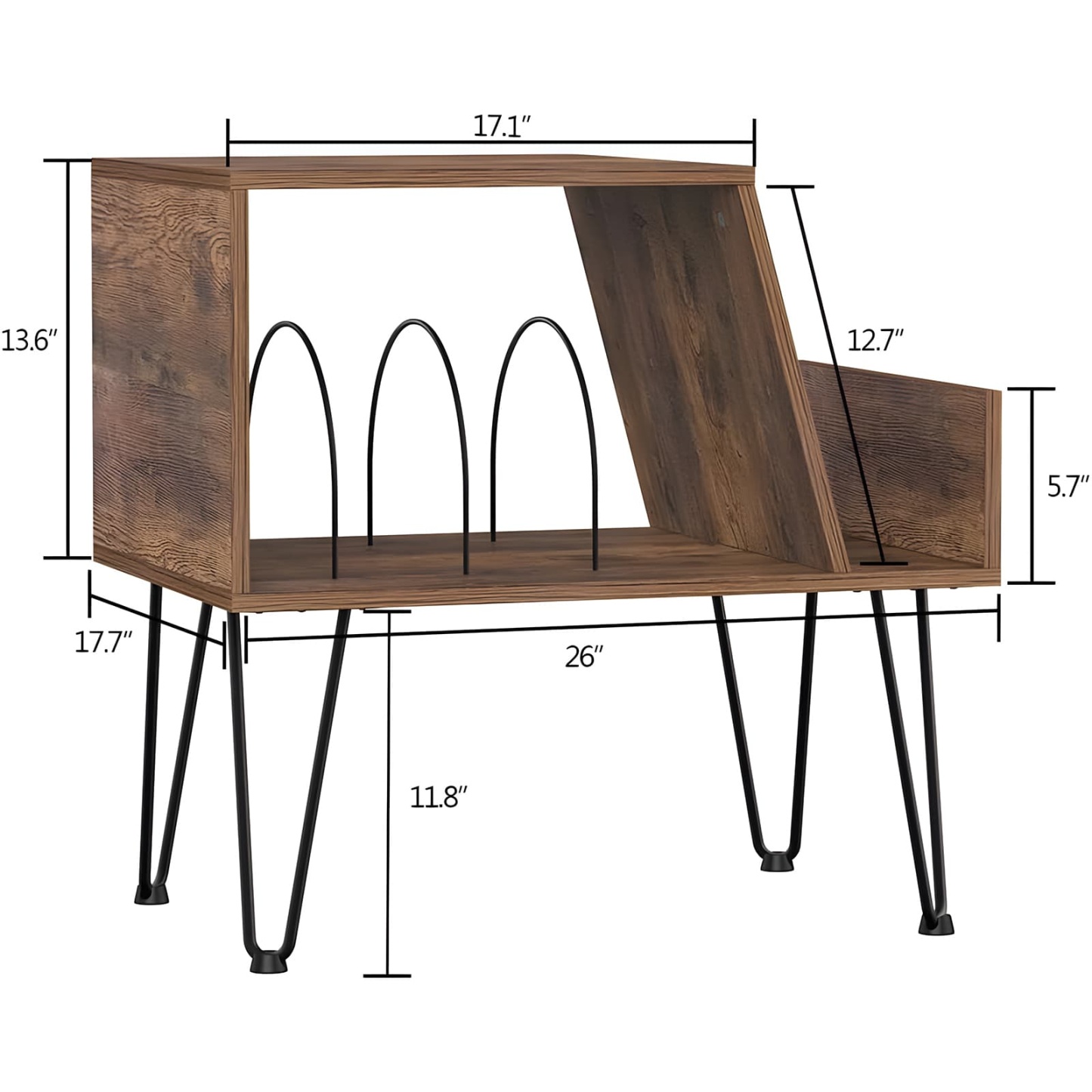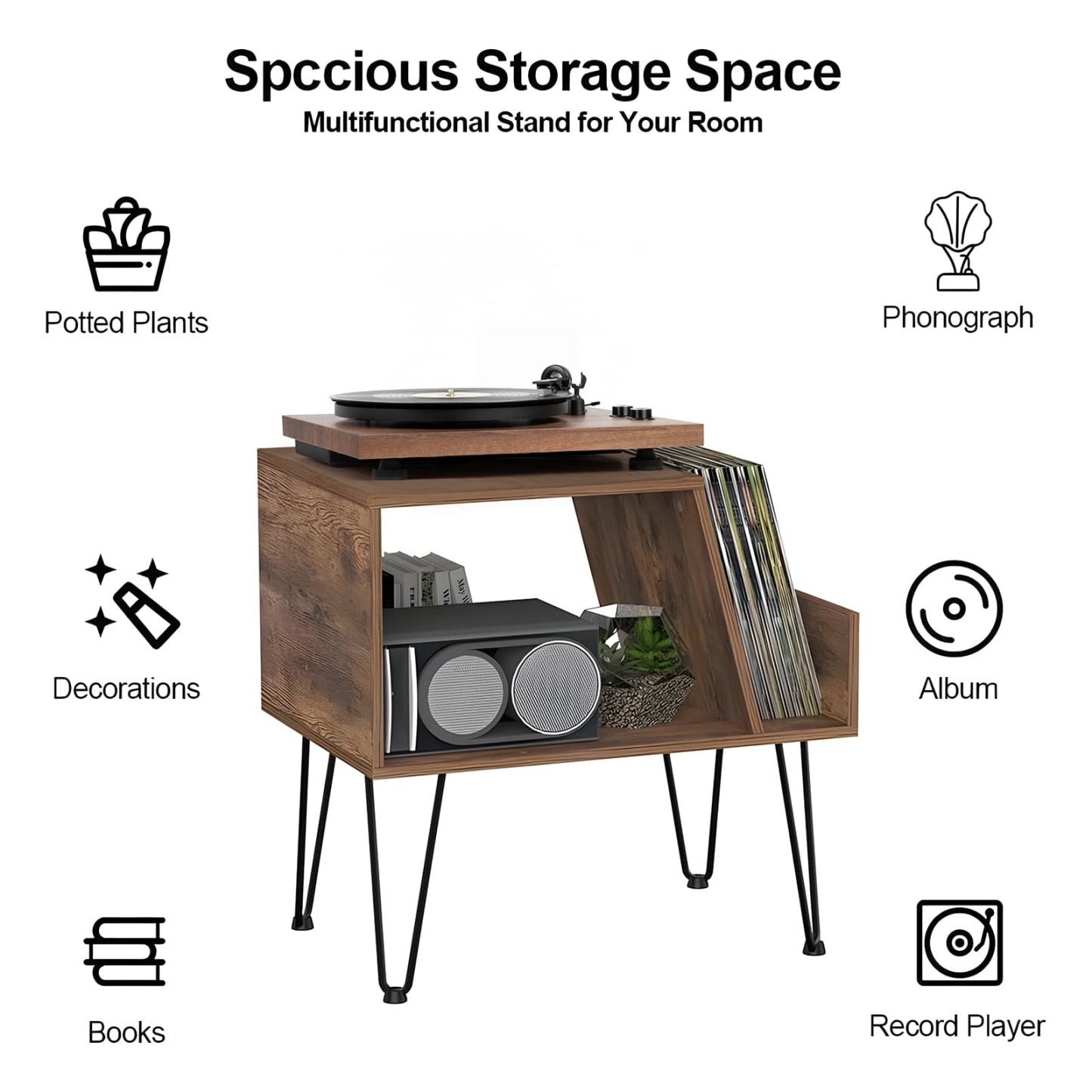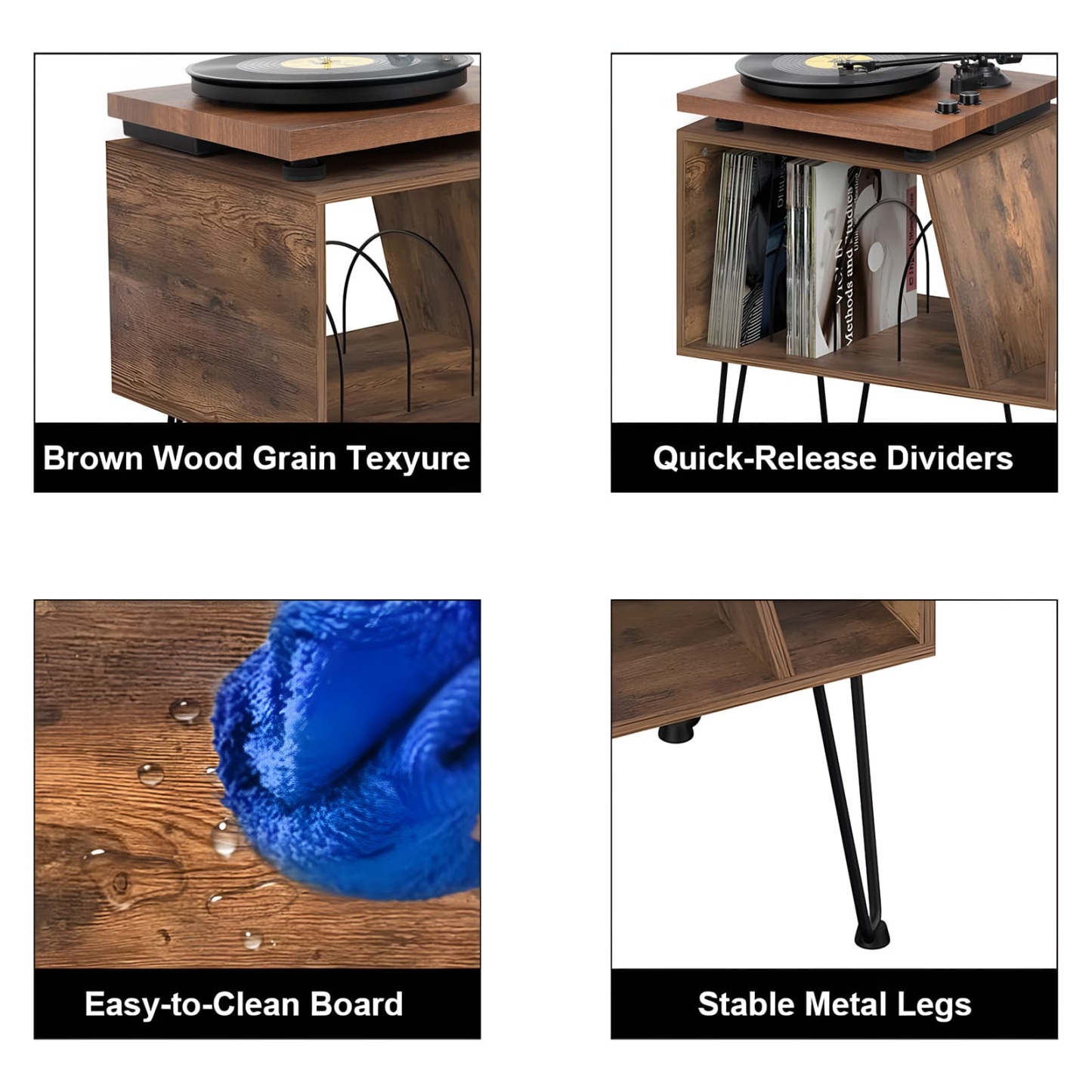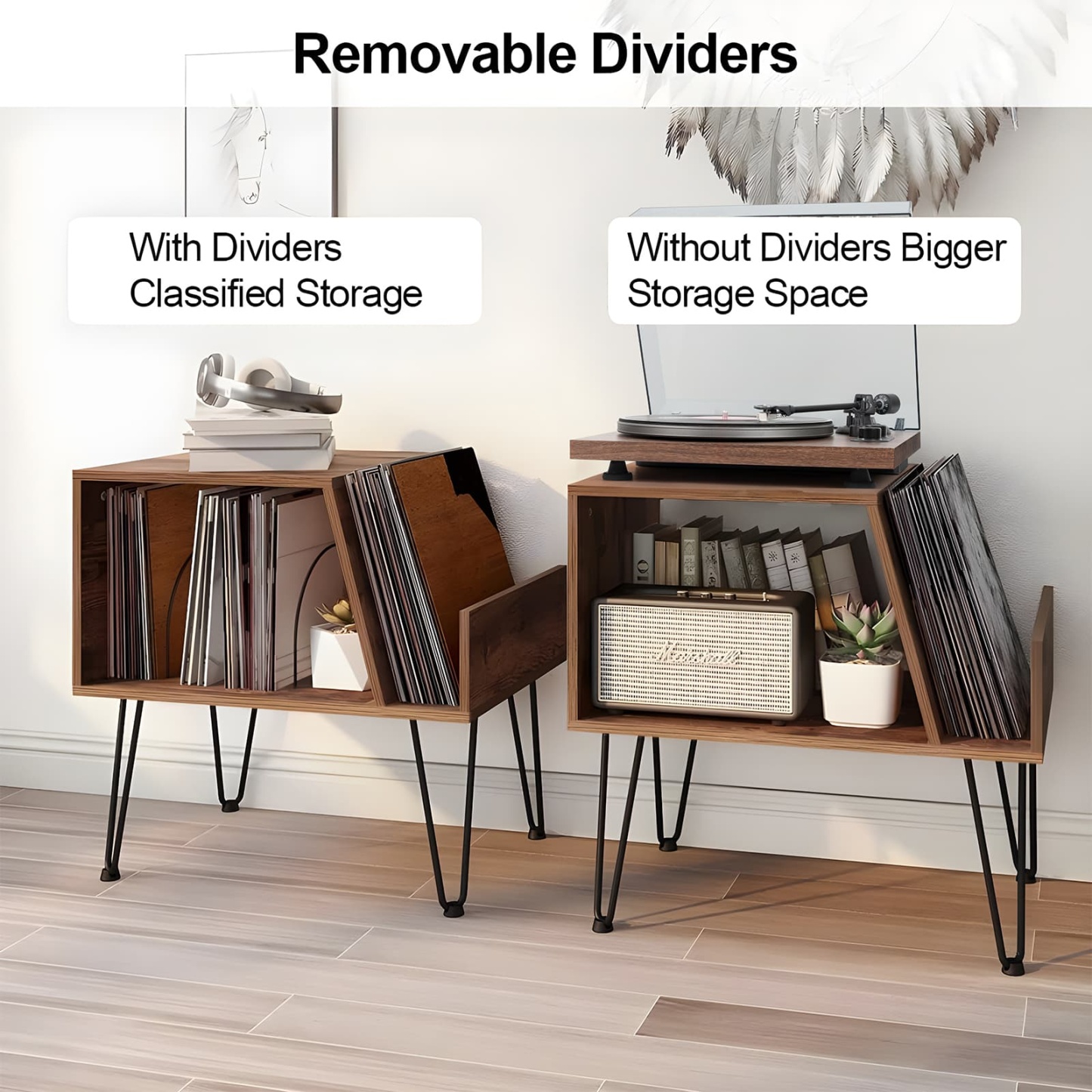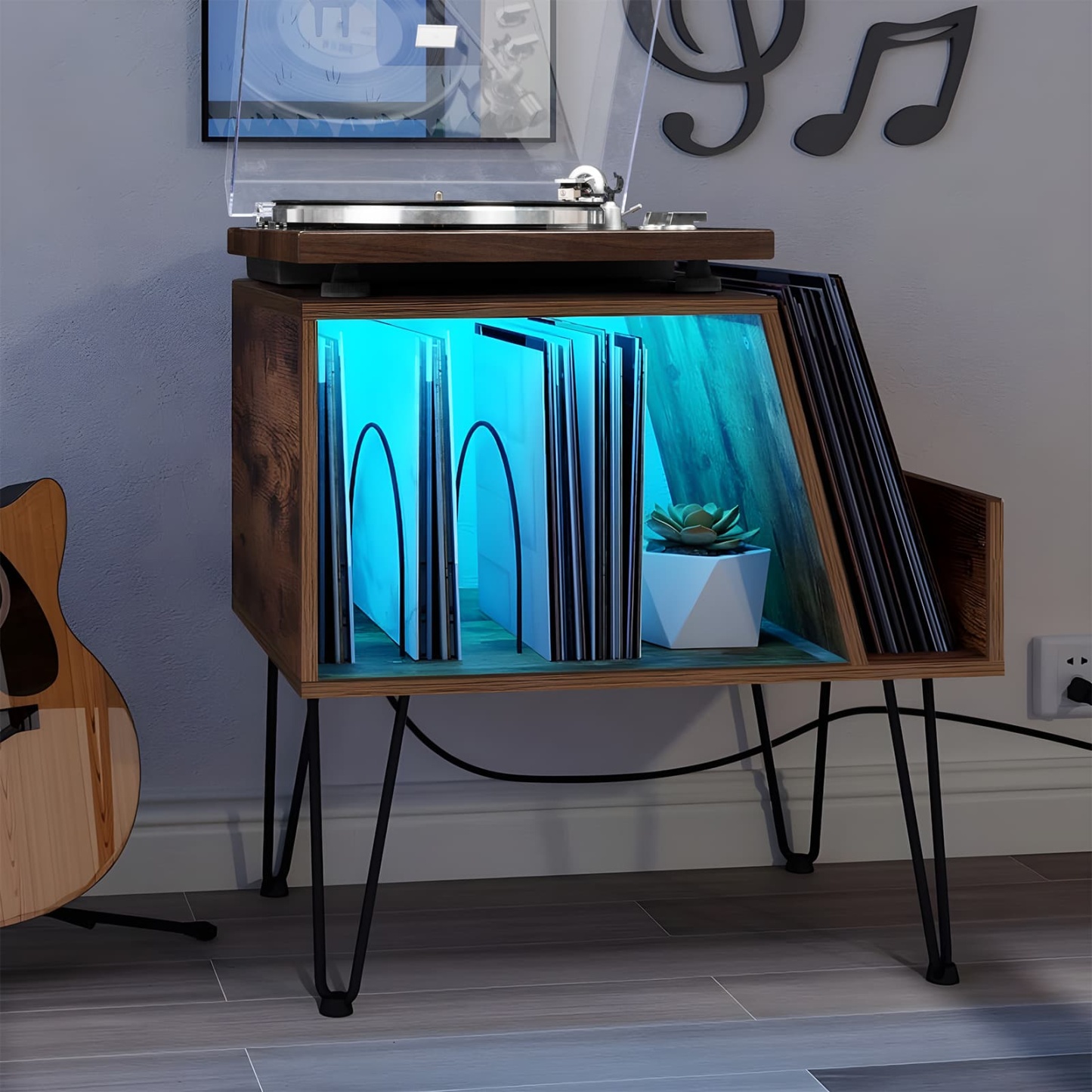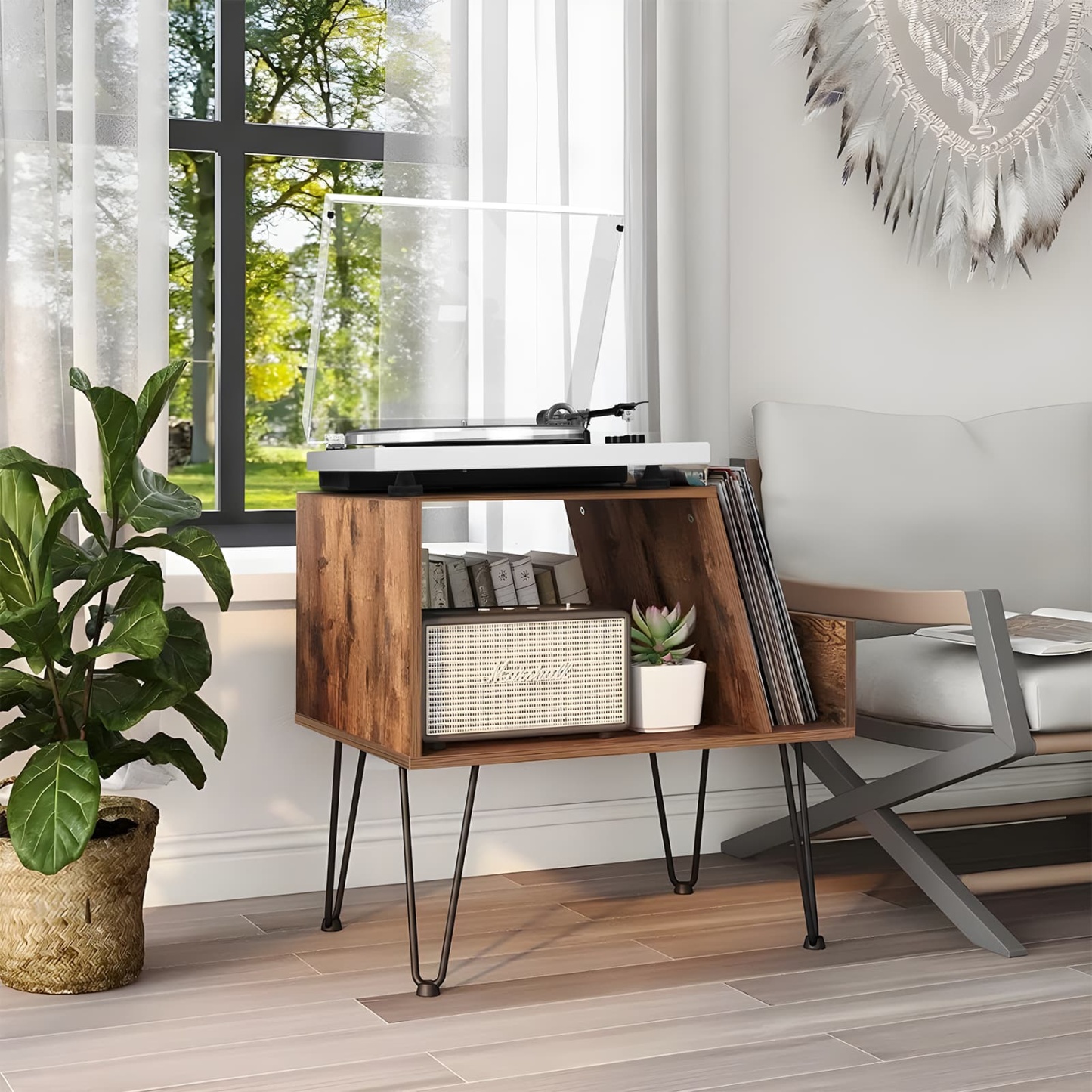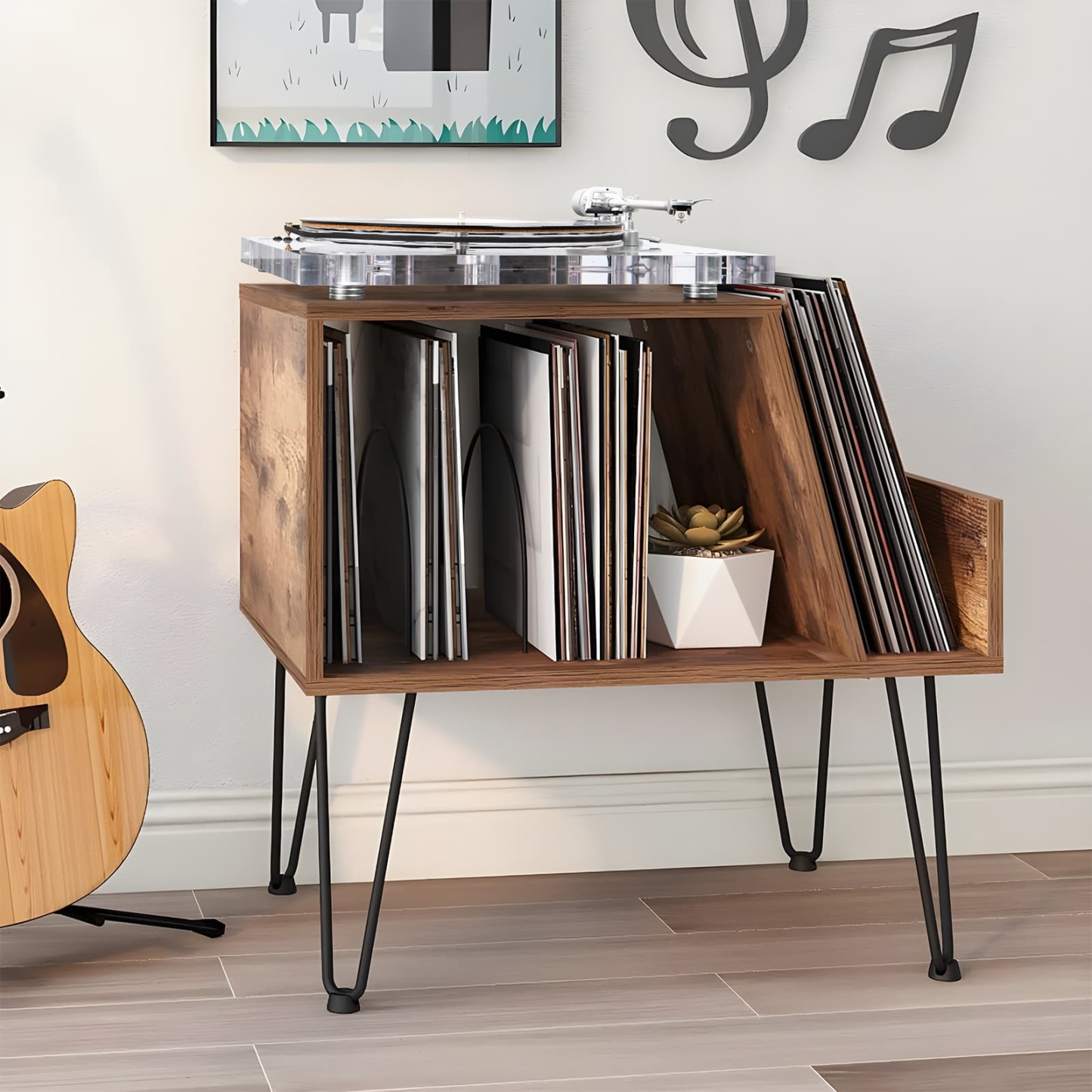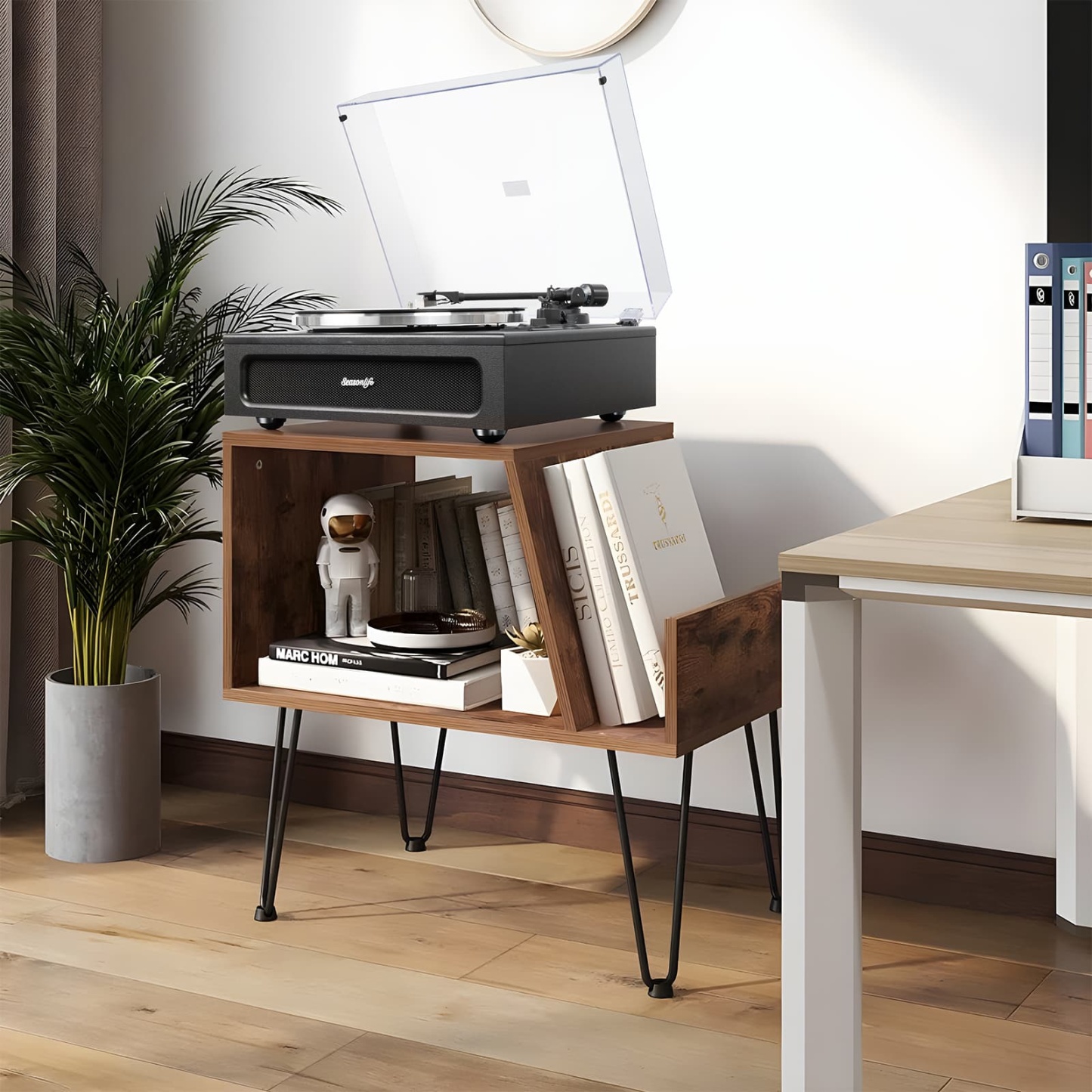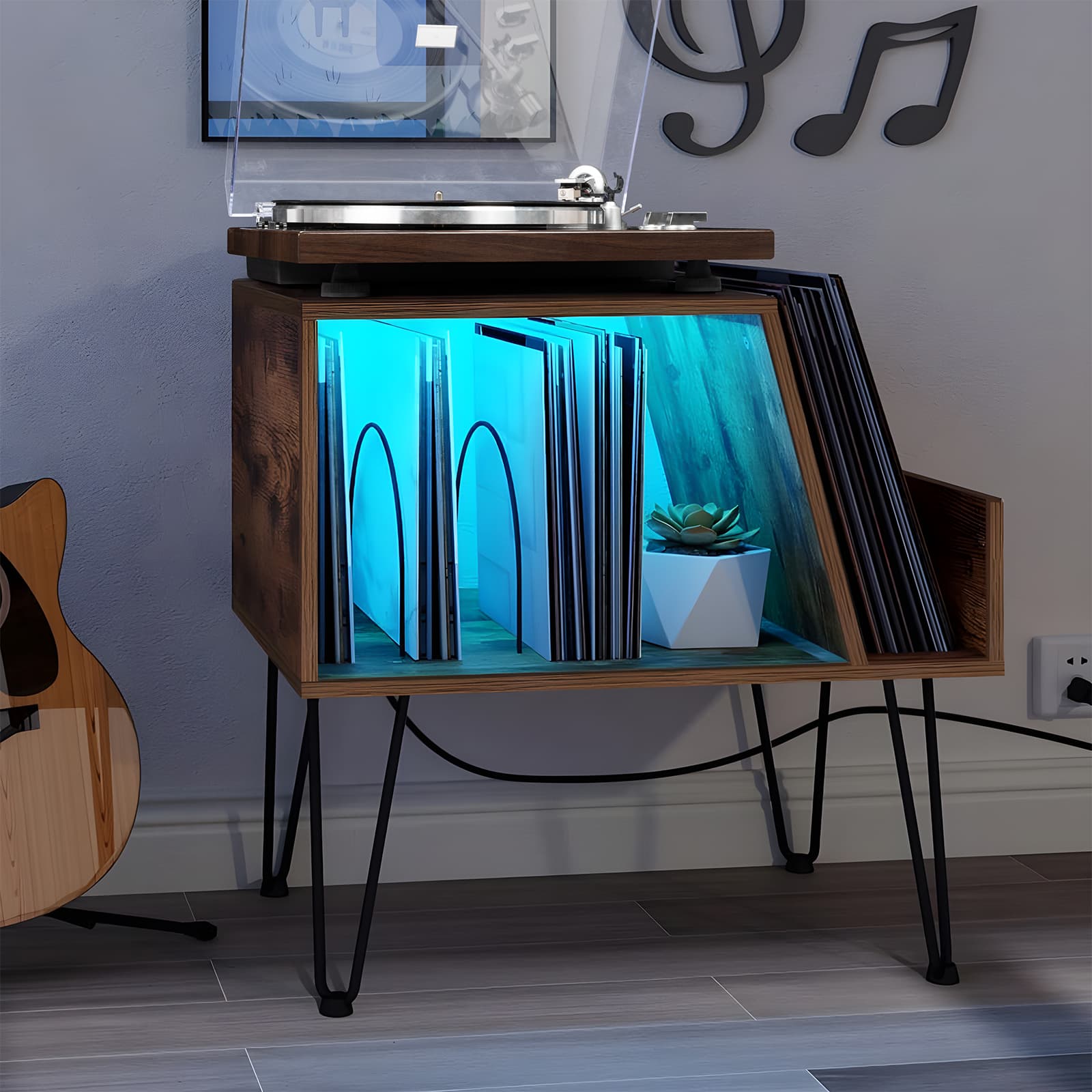 Retrolife RMD2 Sturdy Wood Record Player Stand
Retrolife RMD2 record player stand is made out of solid oak with wire legs that really stand up well. You're not going to be storing a very large record collection here, but it makes an ideal show-piece for people who want a turntable showcased in a room with some quality records underneath.

With hairpin legs and a slanted shelf, you'll be highlighting your record player and records and it will stand out anywhere it's set up. Assembly will be quick and easy and satisfaction is more than guaranteed.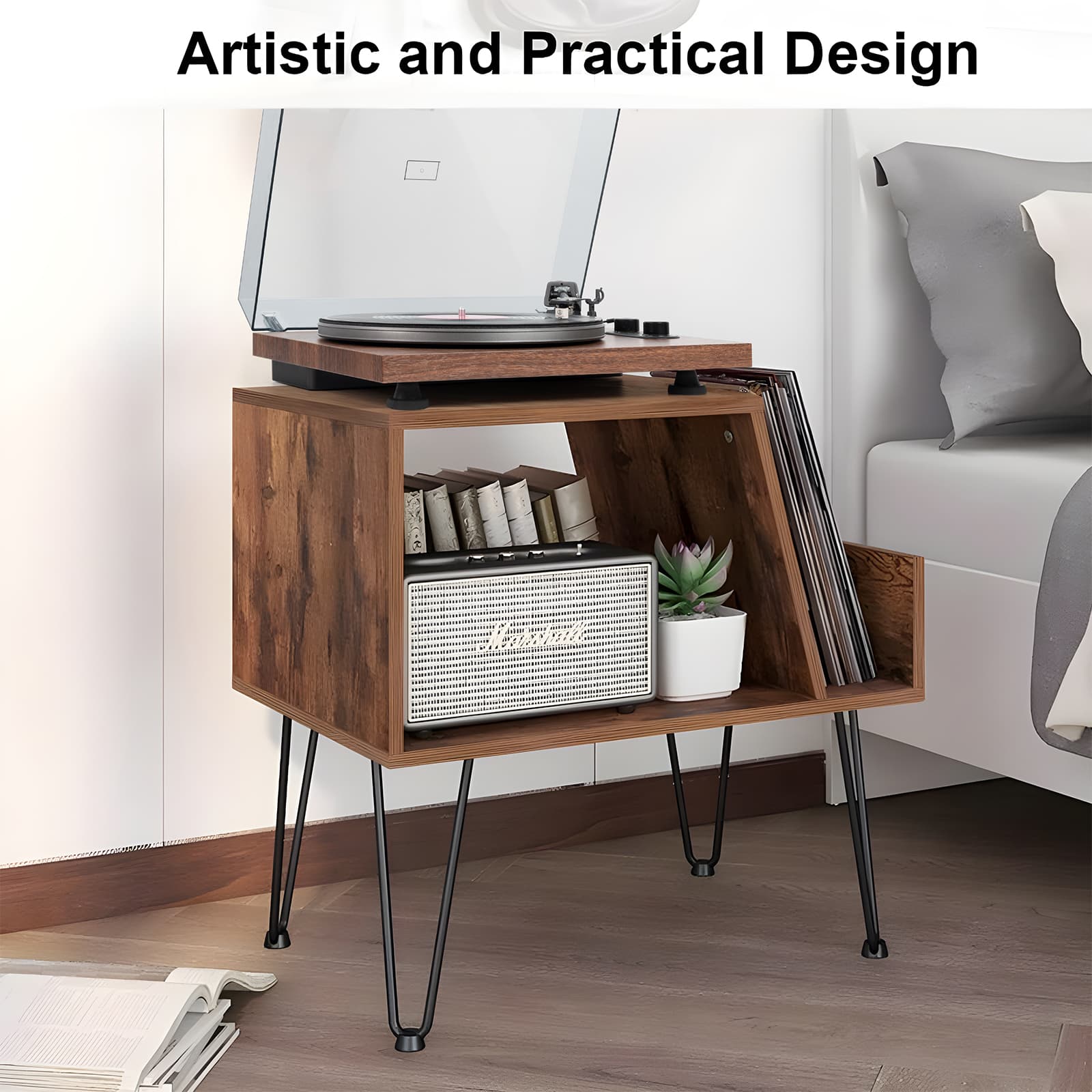 Retrolife Vinyl Record Storage Cabinet
This RMD2 turntable stand offers a spacious haven for your vinyl treasures, with a top section specially designed to cradle your beloved turntable. Beneath, a capacious cabinet awaits, capable of accommodating up to an impressive 100 LPs. Say goodbye to clutter and disarray – your vinyl records finally have a home that is as sleek as it is functional.

The clean lines and retro-inspired style of this stand add a touch of sophistication to any room. Its geometric design elements make it a chic vinyl records holder and an efficient album organizer, ensuring that your collection is not just stored but showcased in style.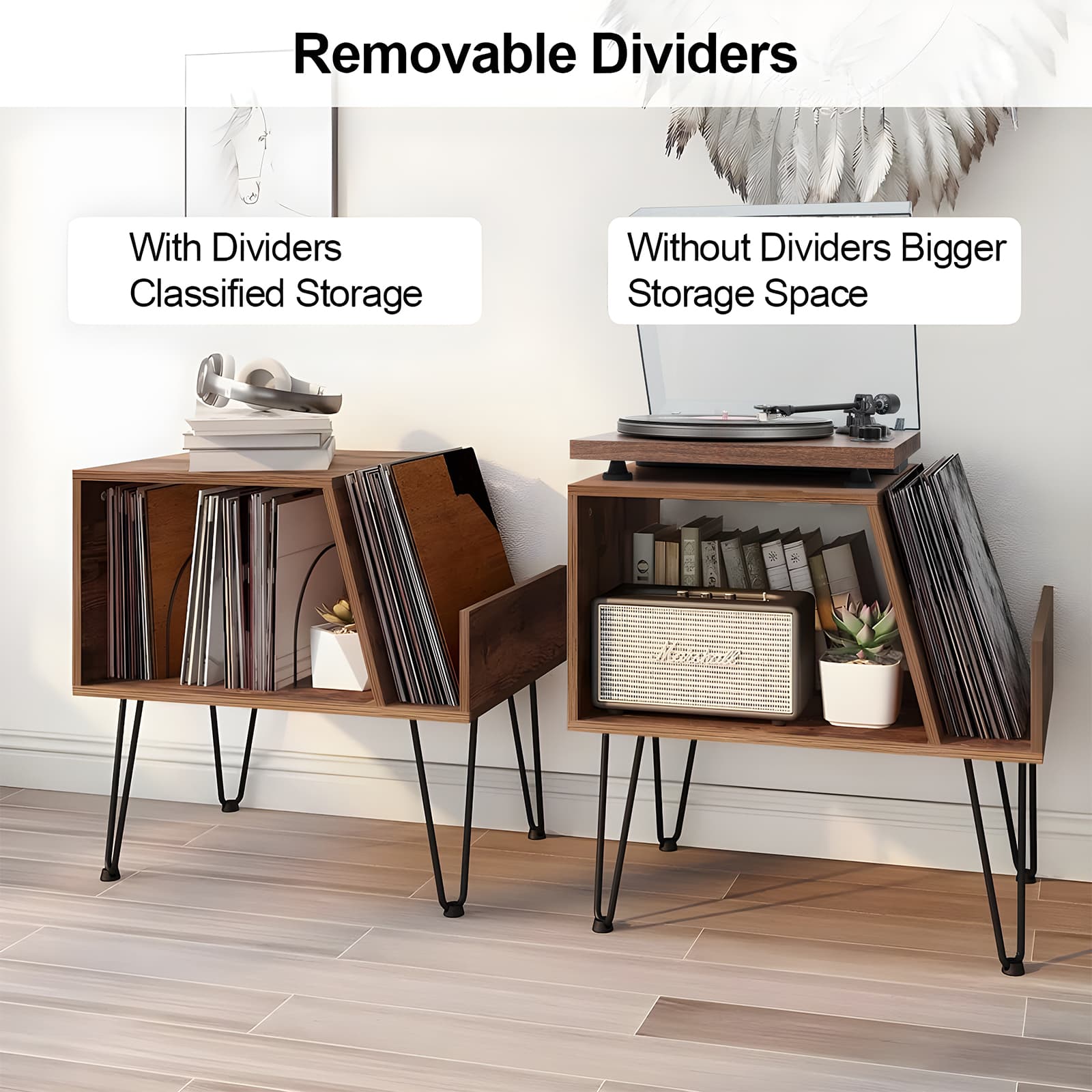 Removable Metal Dividers
To protect your vinyl records from any potential damage, this RMD2 record player stand comes equipped with three removable dividers. These dividers are the key to maintaining your vinyl in an upright position. Stacking records on top of each other can exert unwanted pressure, which may ultimately warp your vinyl, rendering it unplayable. With these dividers in place, you can confidently store your records, knowing that they are safe from any harm.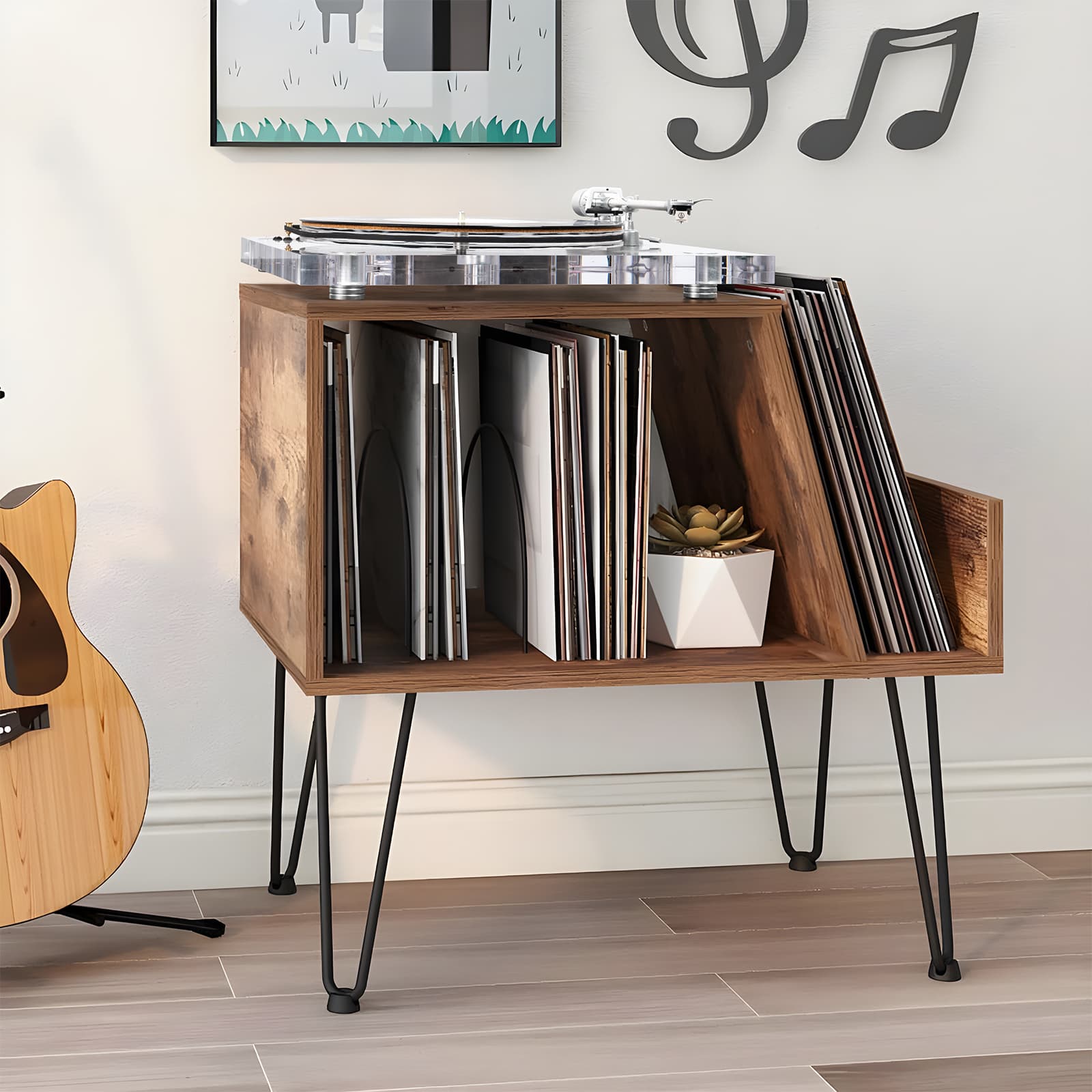 Ideal Gift Choice For Audiophile, DJ, or Vinyl Music Enthusiast
Designed with both practicality and contemporary aesthetics in mind, this vinyl record storage cabinet is a thoughtful gift that speaks to the heart of anyone passionate about music. Its sleek design not only enhances its turntable but also elevates the entire listening area. With this stand, you can proudly display your prized vinyl collection, transforming it into a captivating focal point of your space.

Whether it's for a birthday, a special occasion, or just to express your appreciation, this Wooden Record Player Stand is the ultimate gift choice. It not only honors their passion for music but also demonstrates your thoughtfulness in selecting a versatile and elegant piece of furniture that enhances their living space.
Specs & Downloads
Features

The unique and compact design makes this stand perfect for smaller spaces.

Handmade with excellent craftsmanship.

It arrives well packaged in its own protective crate to prevent any damage during shipping.

This stand is easy to assemble by simply screwing in the hairpin legs.

Featured is a decently-sized shelf to house an amplifier.
Specifications

Model Name: Retrolife RMD2 Record Play Table

Style: Mid-Century Modern

Album Capacity: Holds up to 100 albums
Dimensions

Size: 26'' L x 17.7'' W x 26.8'' H