Vintage Wood 31'' Record Player Stand with Metal Legs RetroLife RMD3
This wooden Retrolife RMD3 turntable stand, supported by sleek metal legs, not only elevates your record player but also features a spacious storage cabinet for your valuable vinyl collection. Enhance your space with its vintage charm while maintaining a tidy organization of your records. Discover the harmony of style and utility with the Retrolife RMD3 Brown Record Player Stand, an essential piece for music enthusiasts and interior aficionados alike. Holds up to 250 albums for the living room, bedroom, and office. Size: 15.7"D x 30.9"W x 31.75".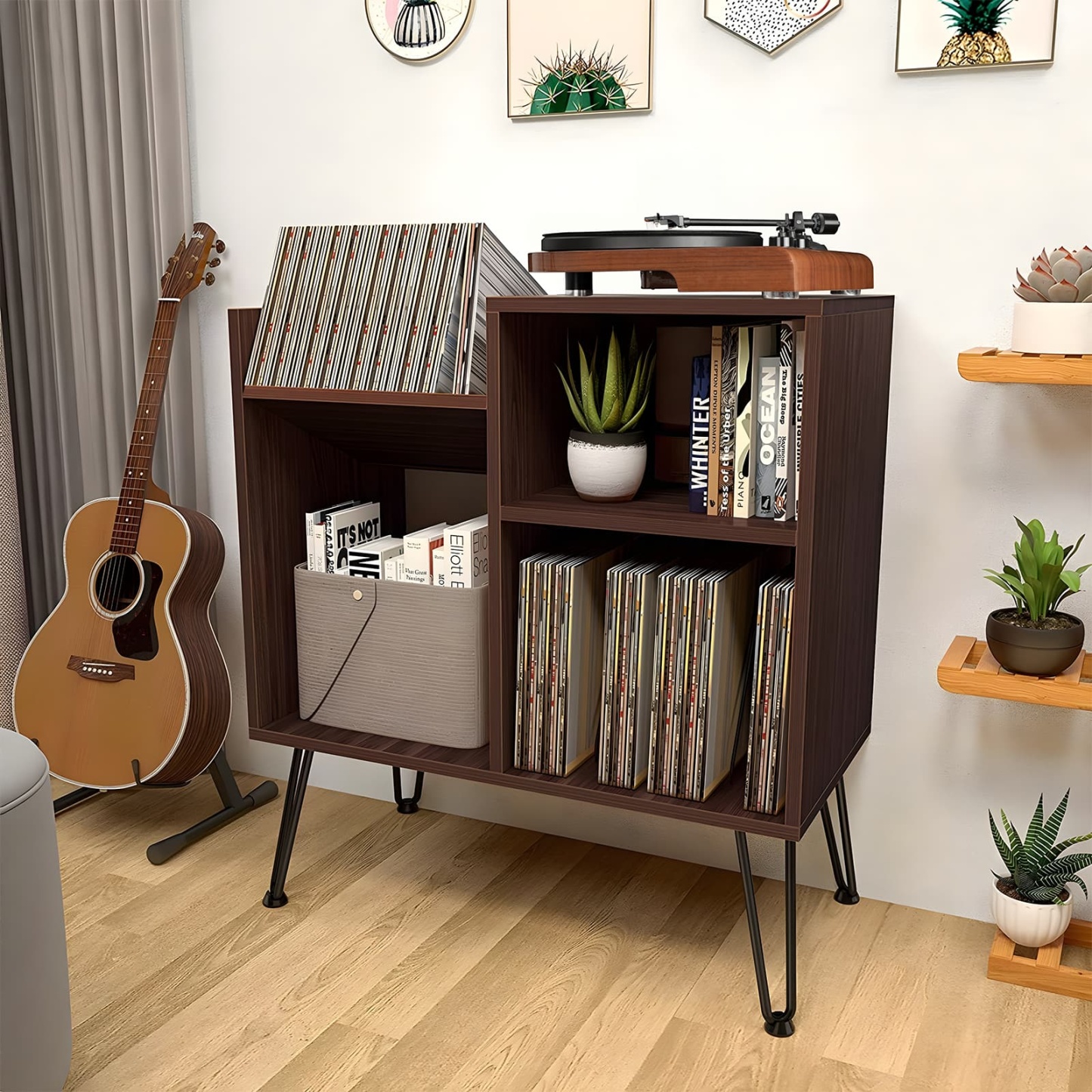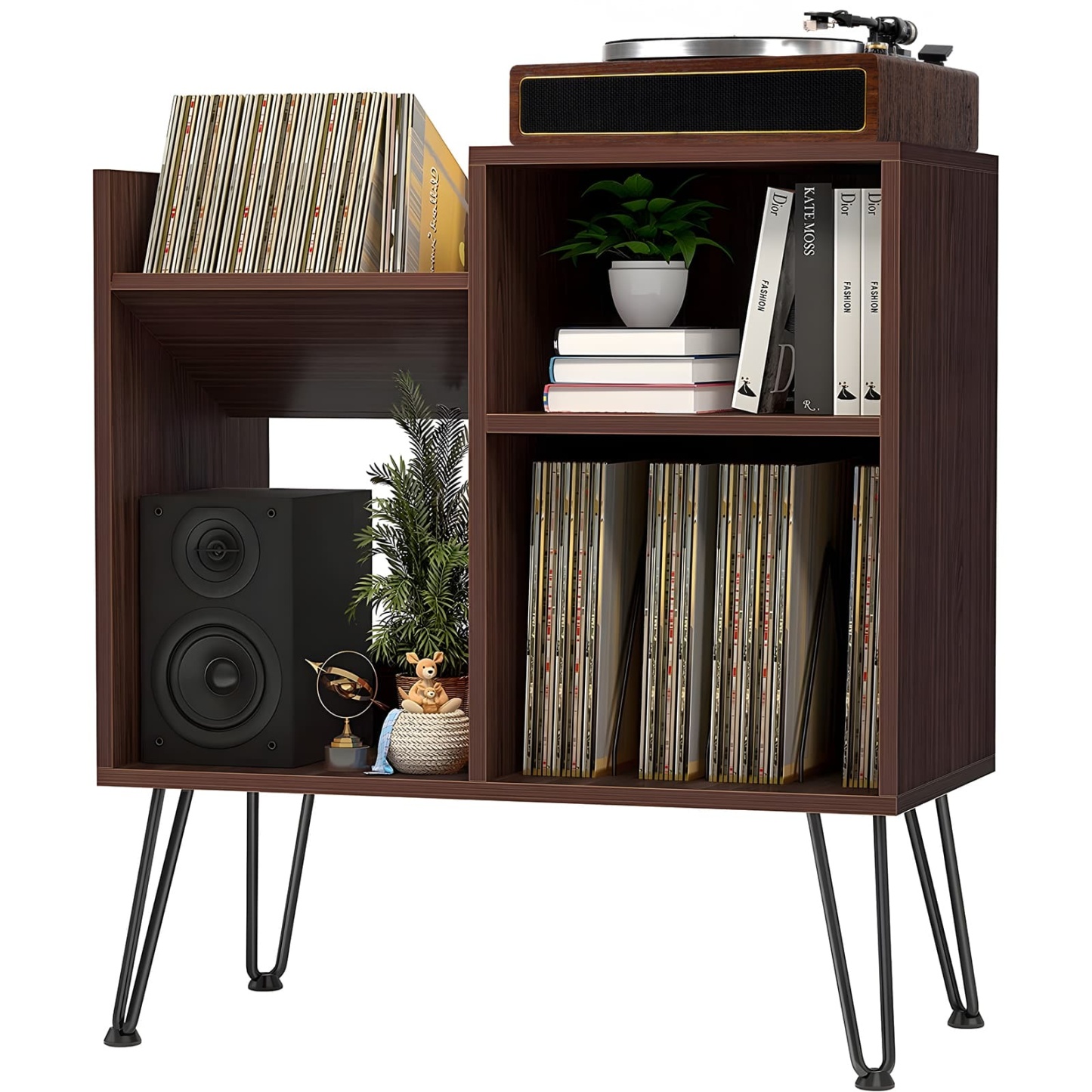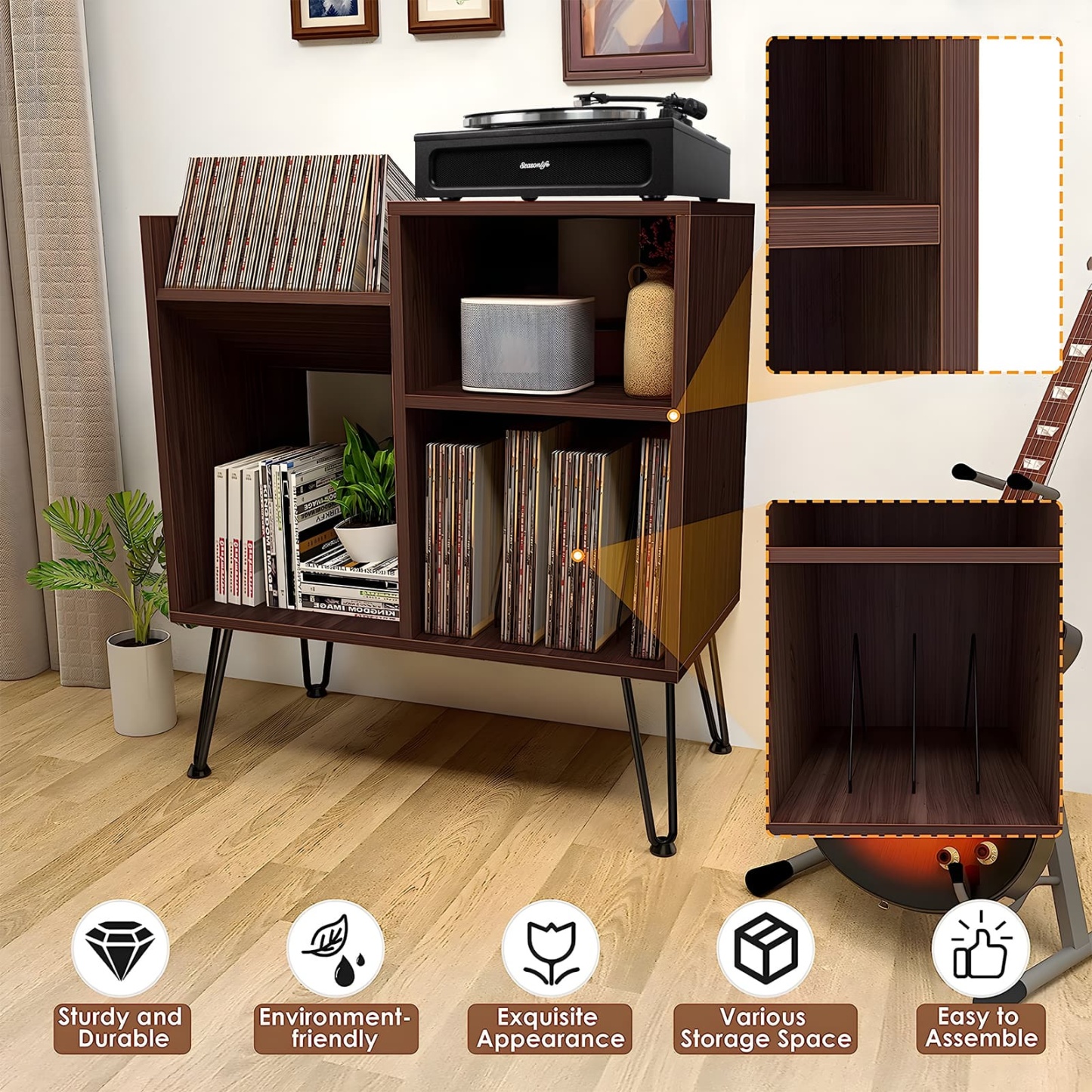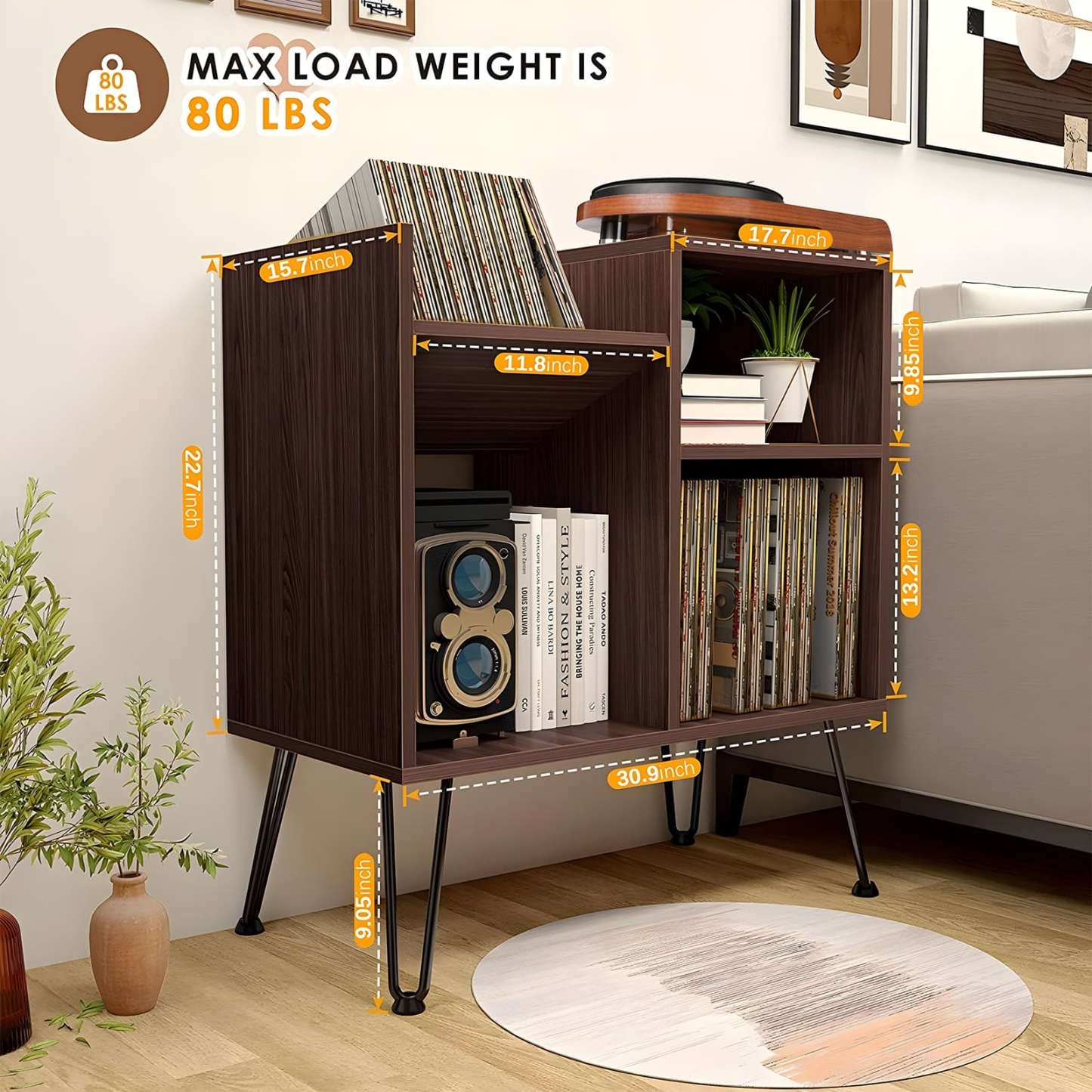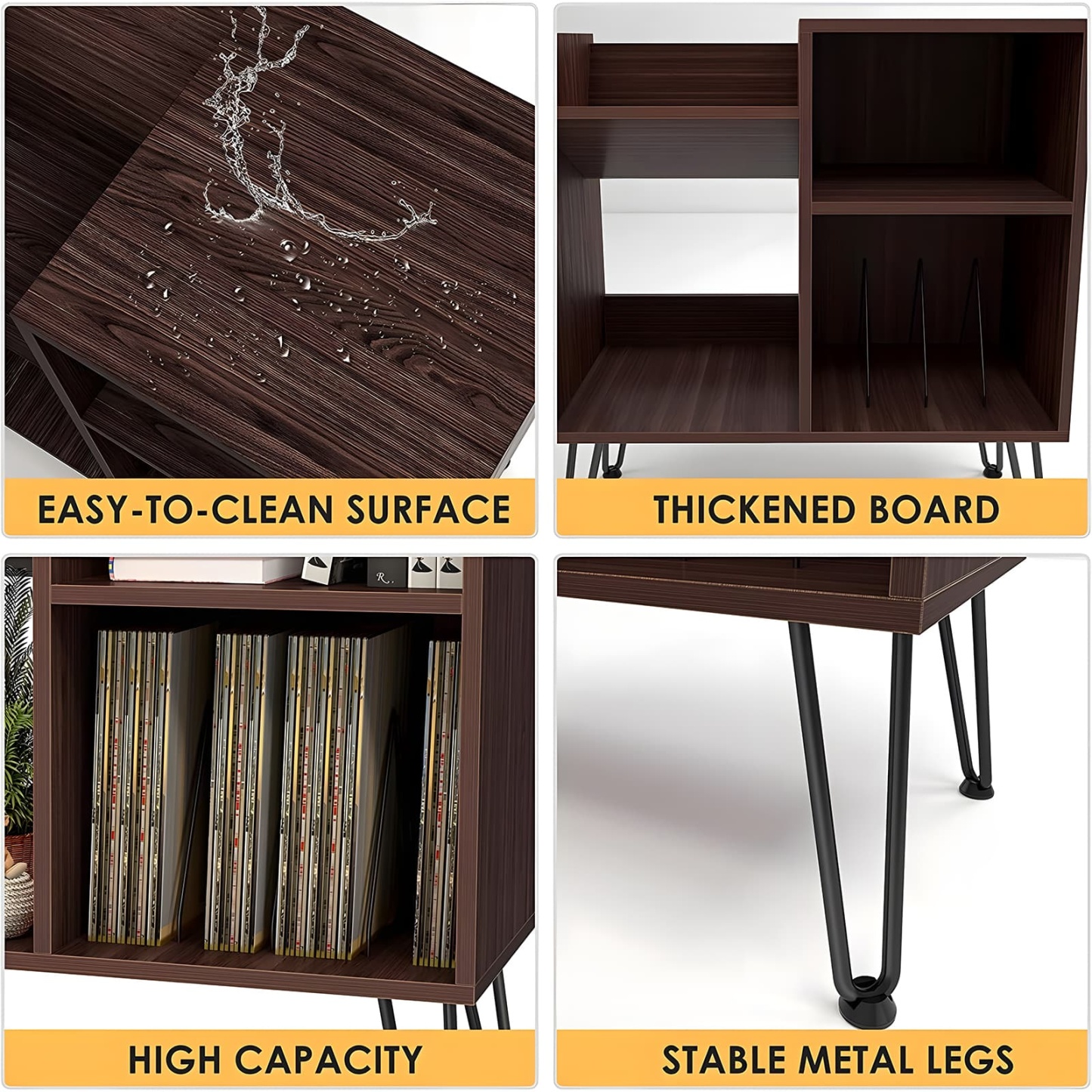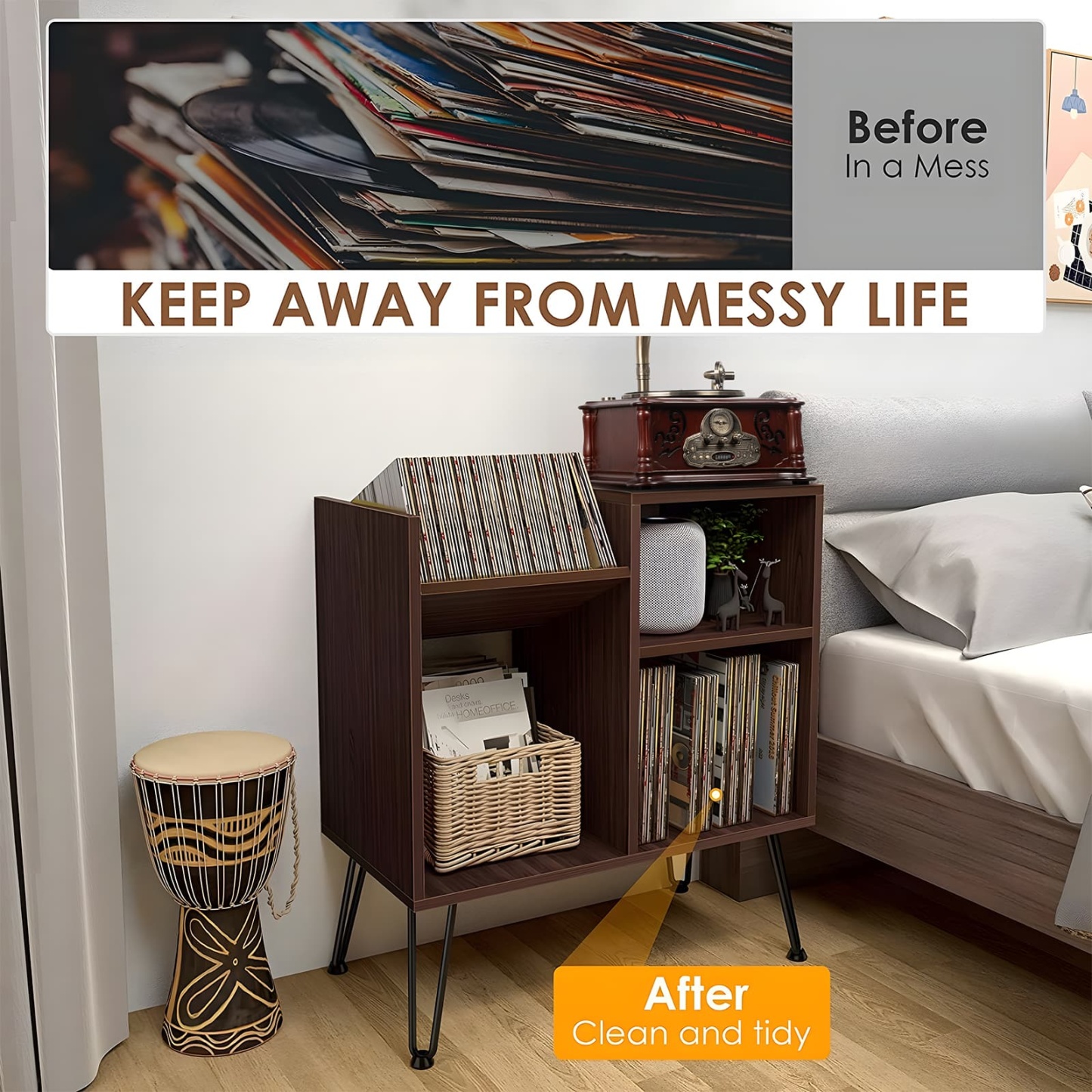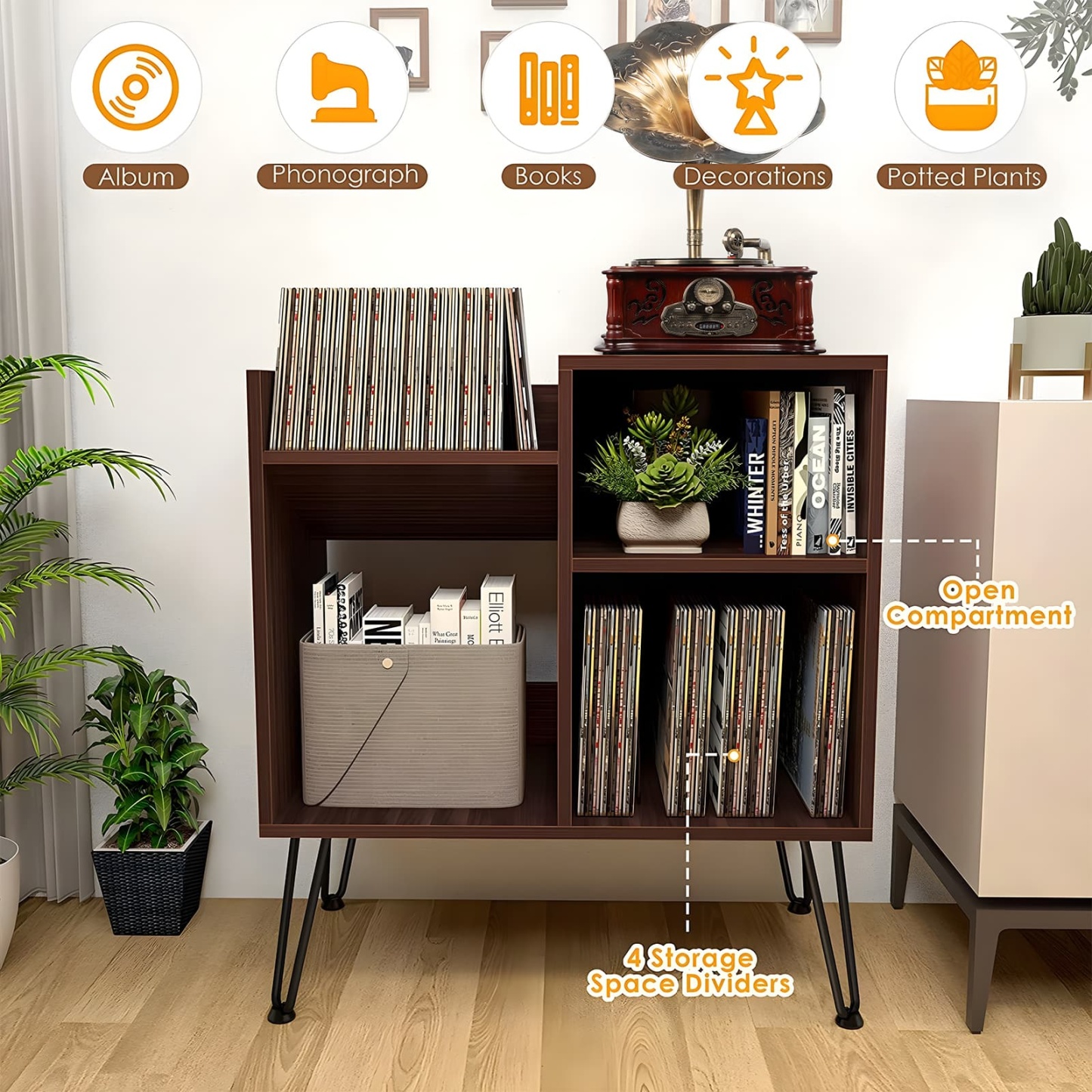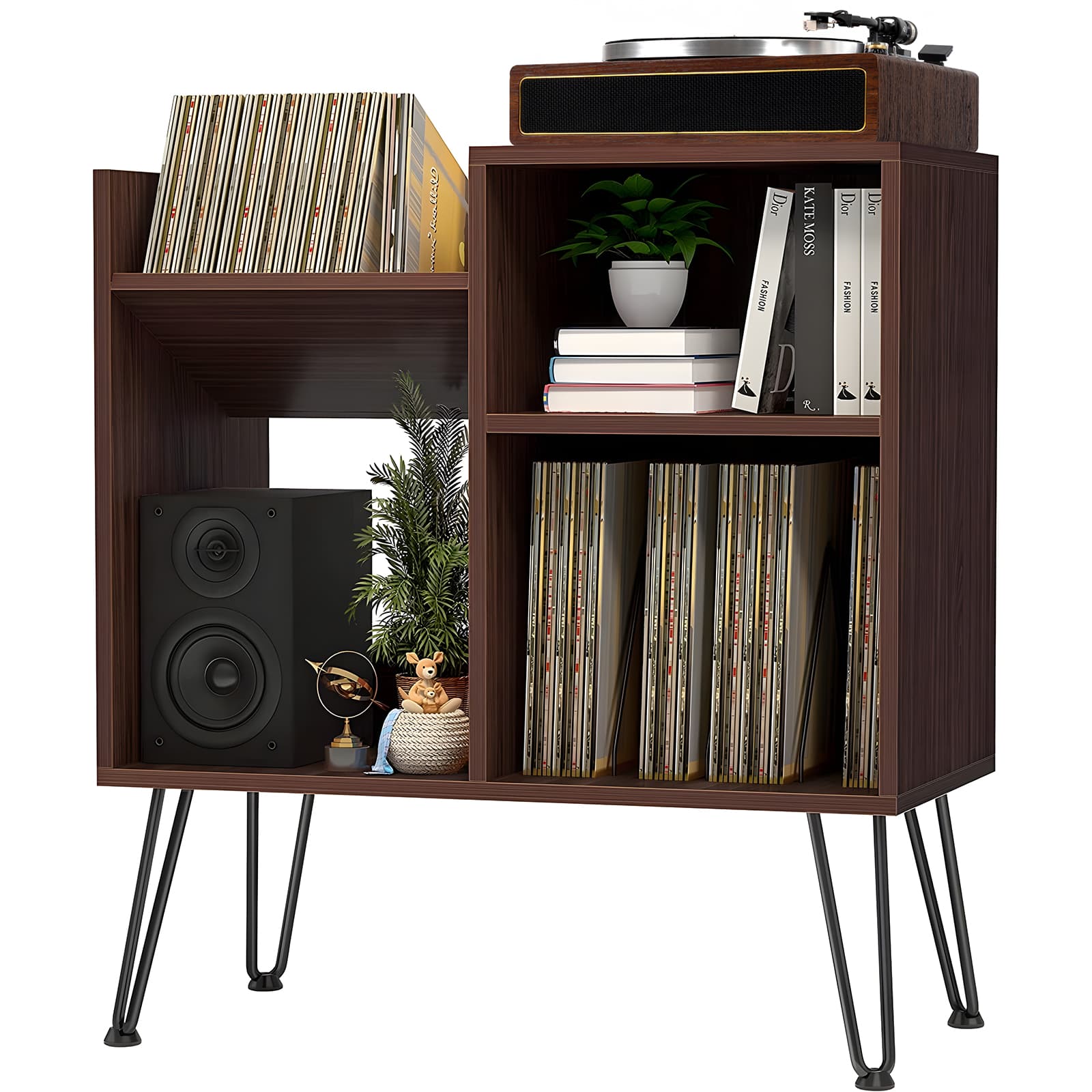 Retrolife RMD3 Wooden Record Player Stand for Vinyl Collection
Are you a vinyl aficionado looking for the perfect blend of style, functionality, and durability? Look no further! Our RMD3 Turntable Record Player Stand is the answer to all your needs. Crafted with meticulous attention to detail, this stand boasts an impressive array of features that will elevate your vinyl listening experience to new heights.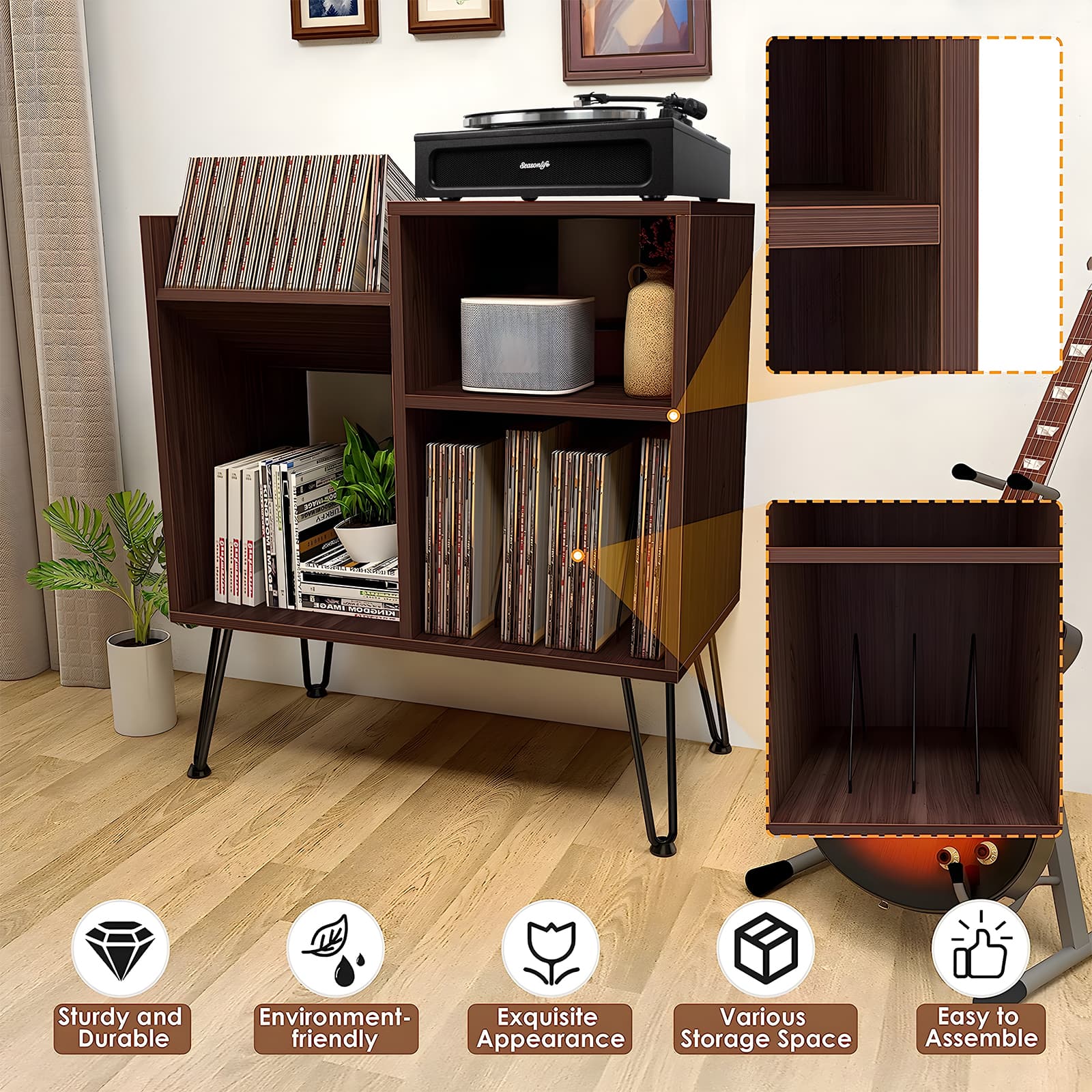 Built to Last Wood Finish
Crafted from a high-quality MDF board, this stand is engineered for long-term durability. It can withstand the test of time and remain a reliable companion for your vinyl adventures.

Upgrade your vinyl-listening experience today with our Vintage Wooden Record Player Stand. Elevate your music setup, keep your vinyl collection organized, and enjoy the timeless beauty of this classic addition to your home.
Specs & Downloads
Features

This Turntable Record Player Stand has a huge storage space.

It is made of an MDF board, which makes it durable for long-term use.

It fits you, the record player, perfectly.
Specifications

Type: Record Player Stand

Album Capacity: 250 Vinyl LP Storage

Top Load Capacity: 80 lbs
Dimensions

Record Player Stand Size: 15.7"D x 30.9"W x 31.75"