Vintage Wood 33'' Record Player Stand with Metal Legs RetroLife RMD1
This Large Brown Retrolife RMD1 Record Player Stand combines vintage charm with modern practicality. Crafted with metal legs for durability and stability, it provides the perfect platform for your turntable. Organize your vinyl collection and accessories effortlessly with the Retrolife RMD1. Size: 13.6"D x 33.1"W x 26.5"H.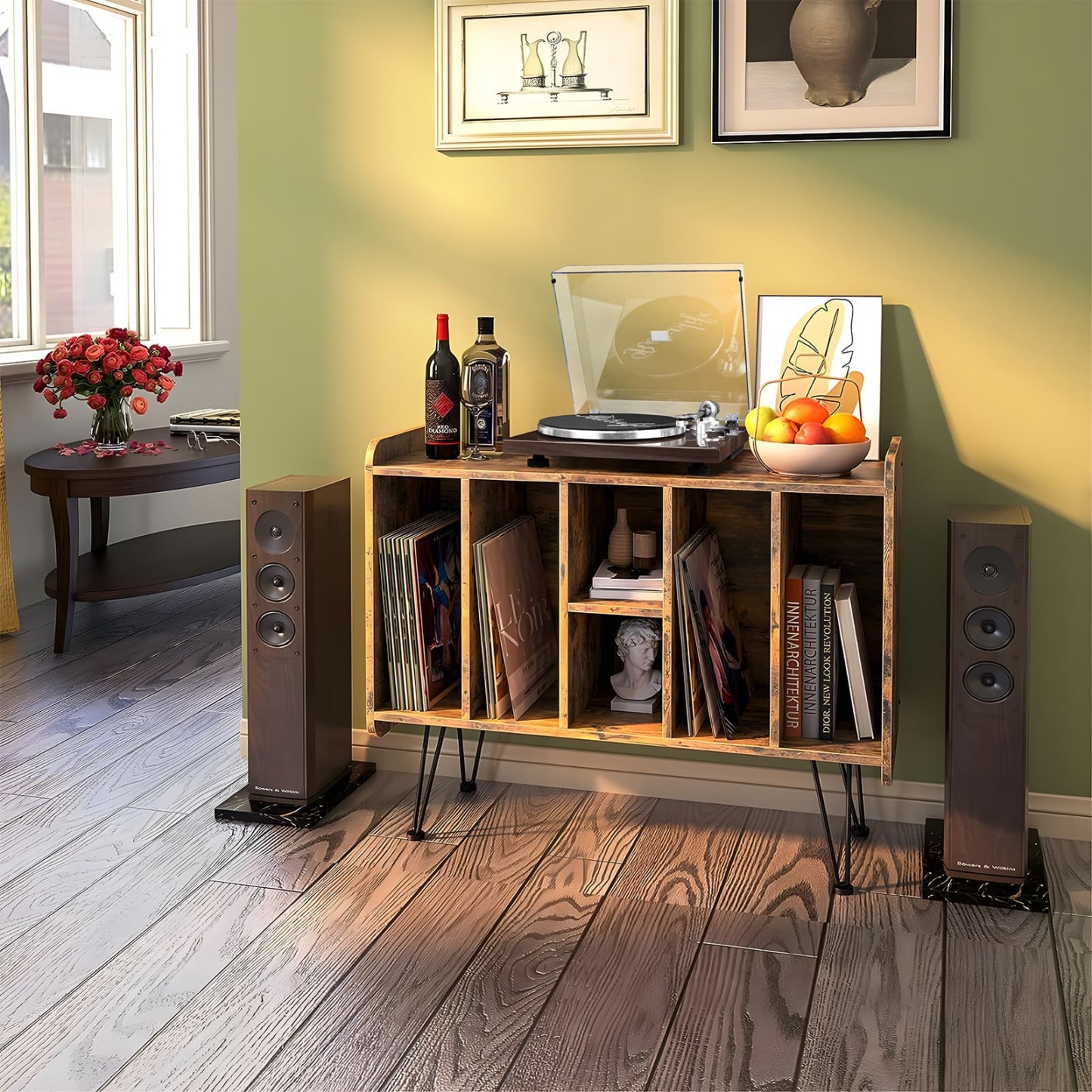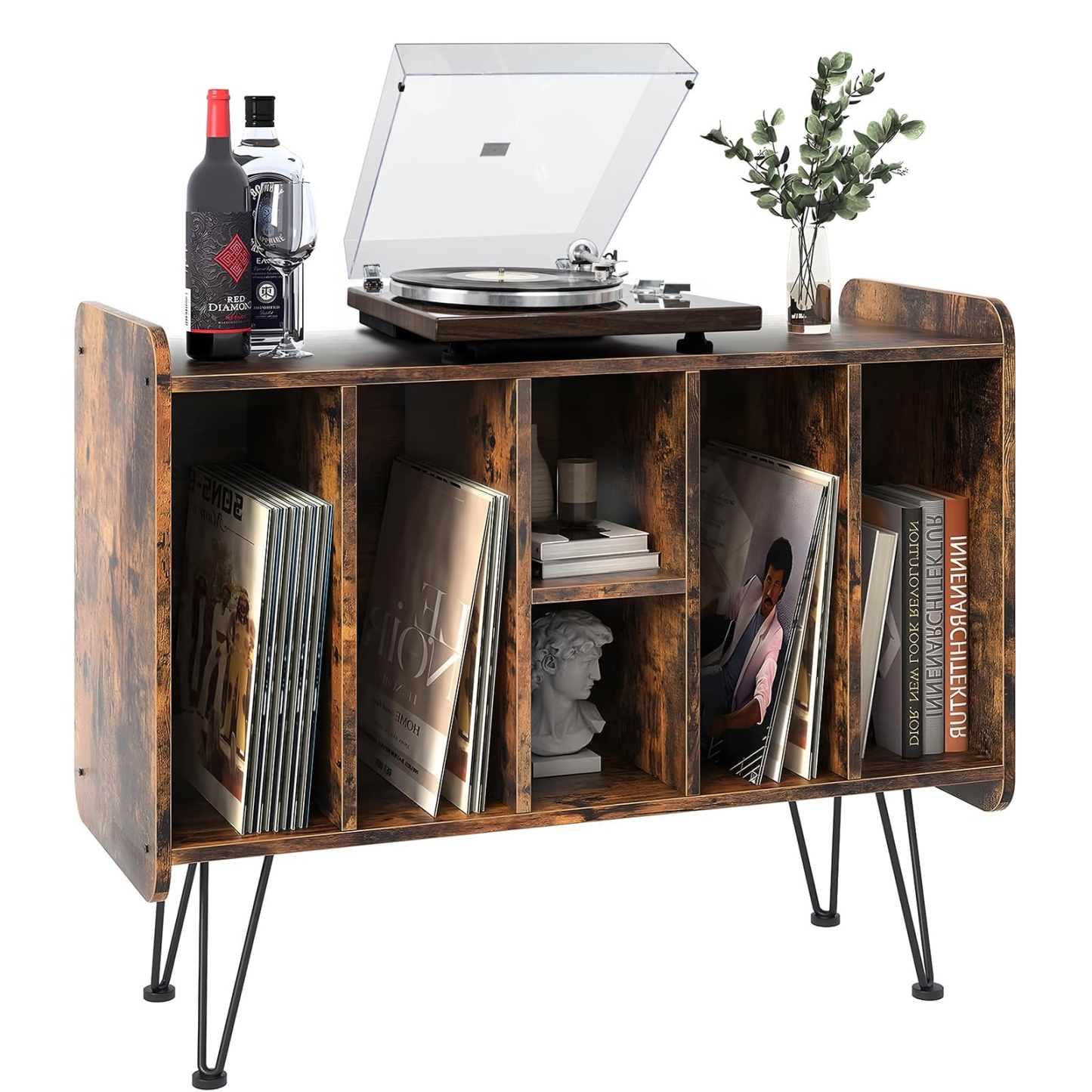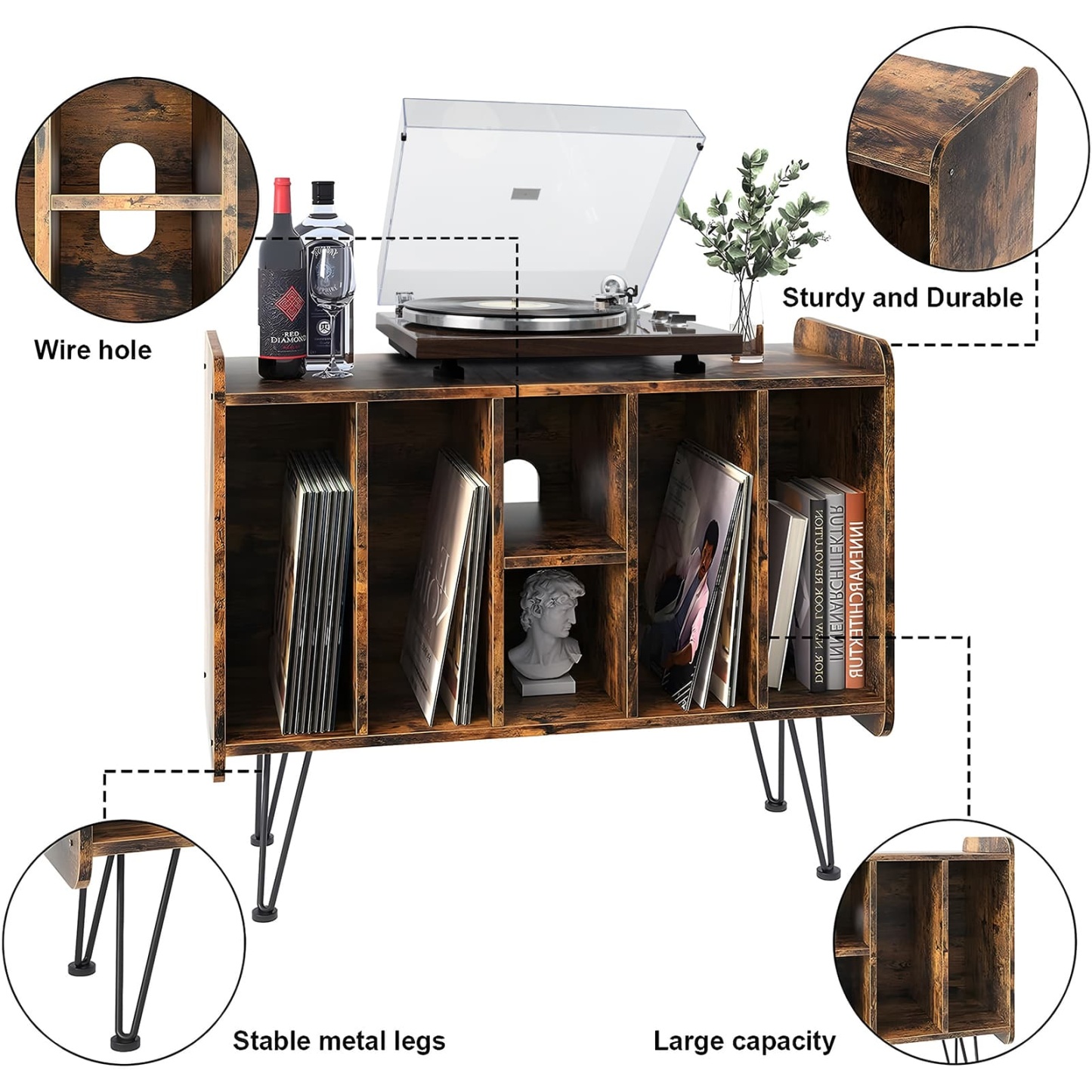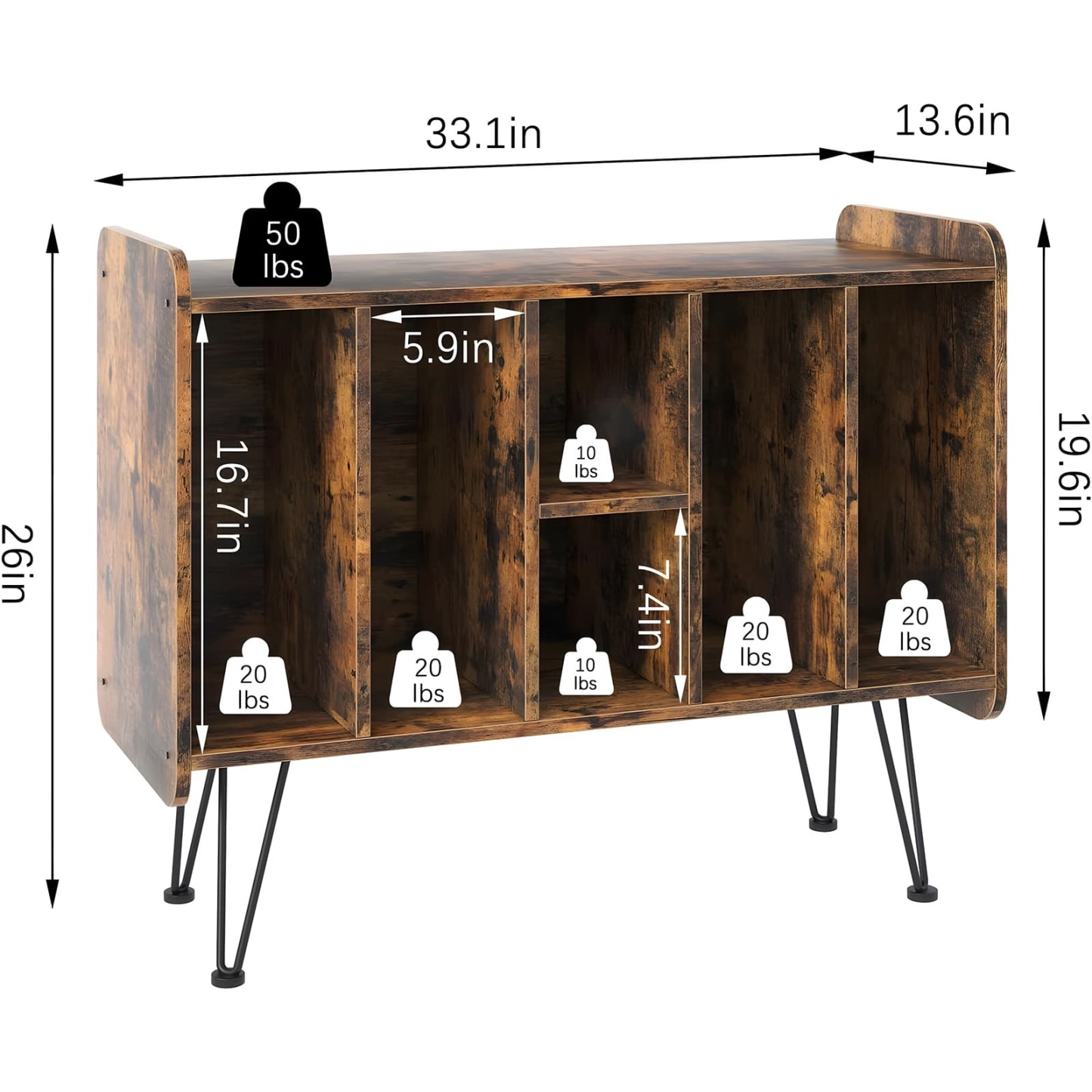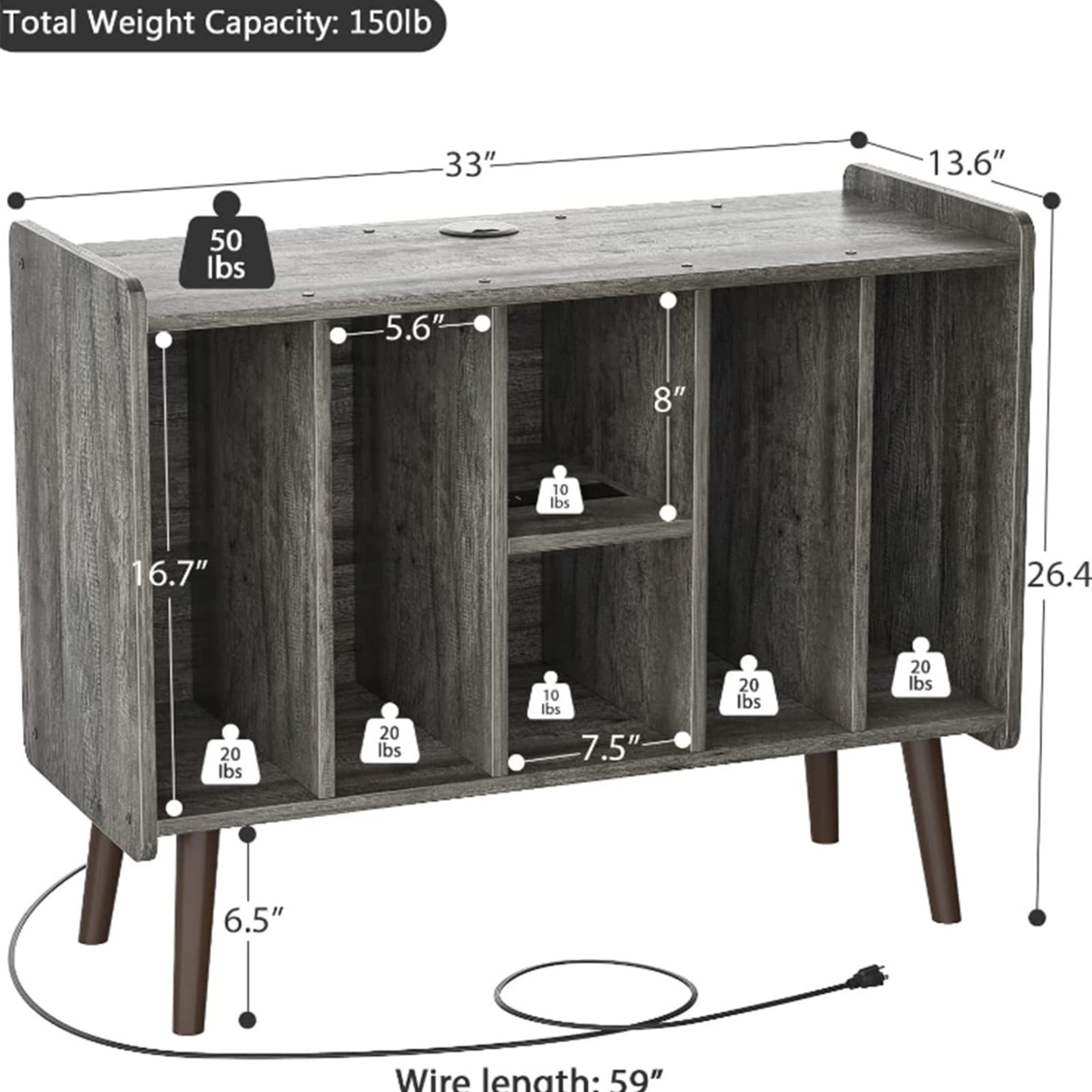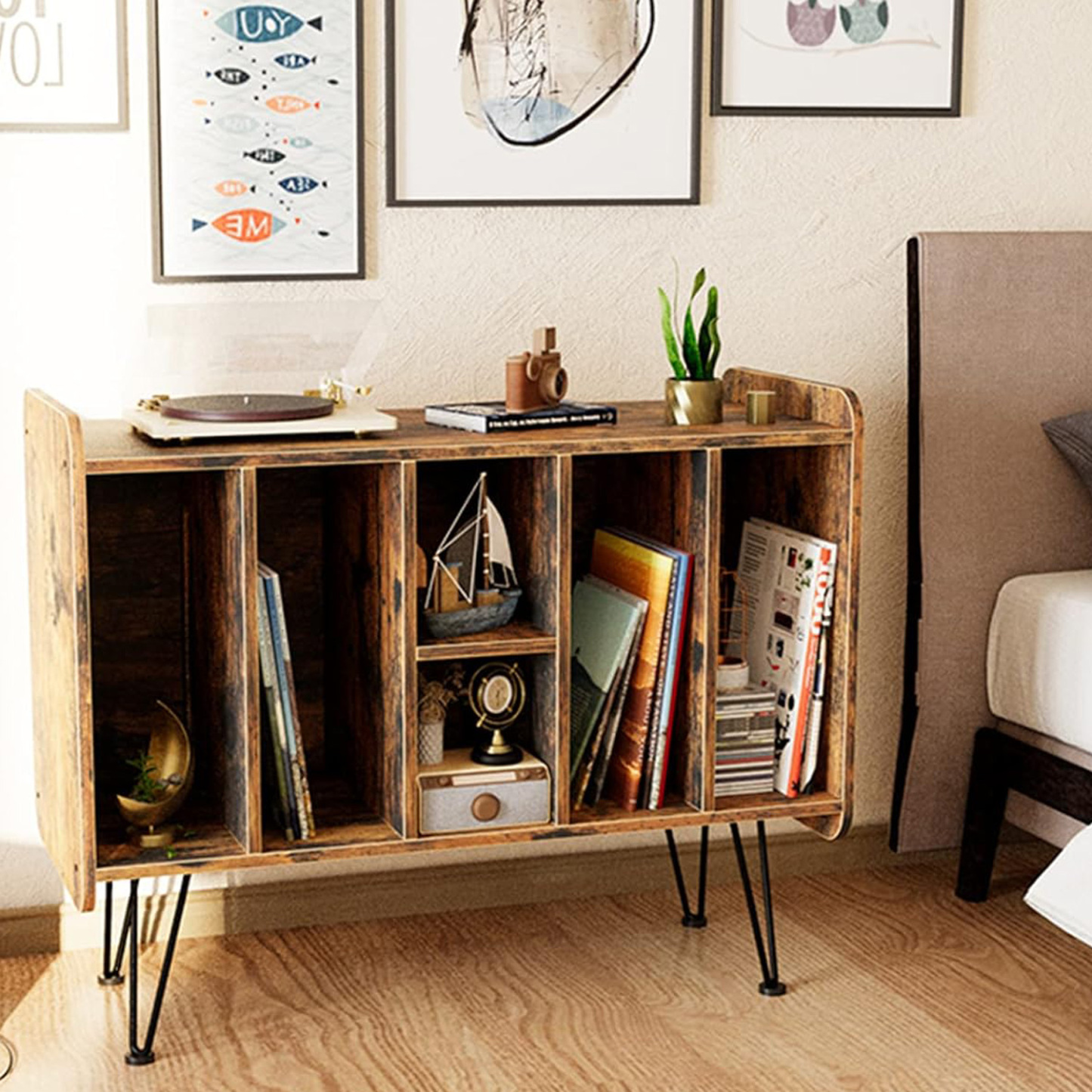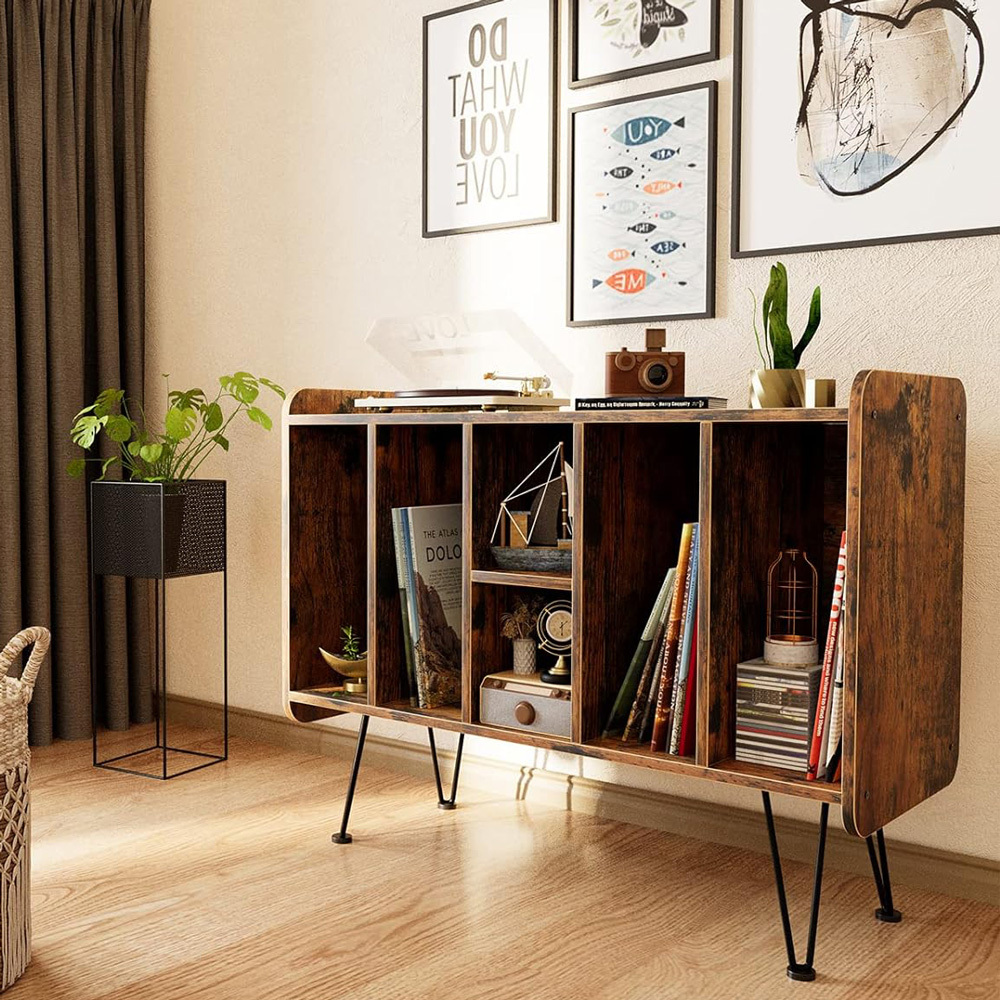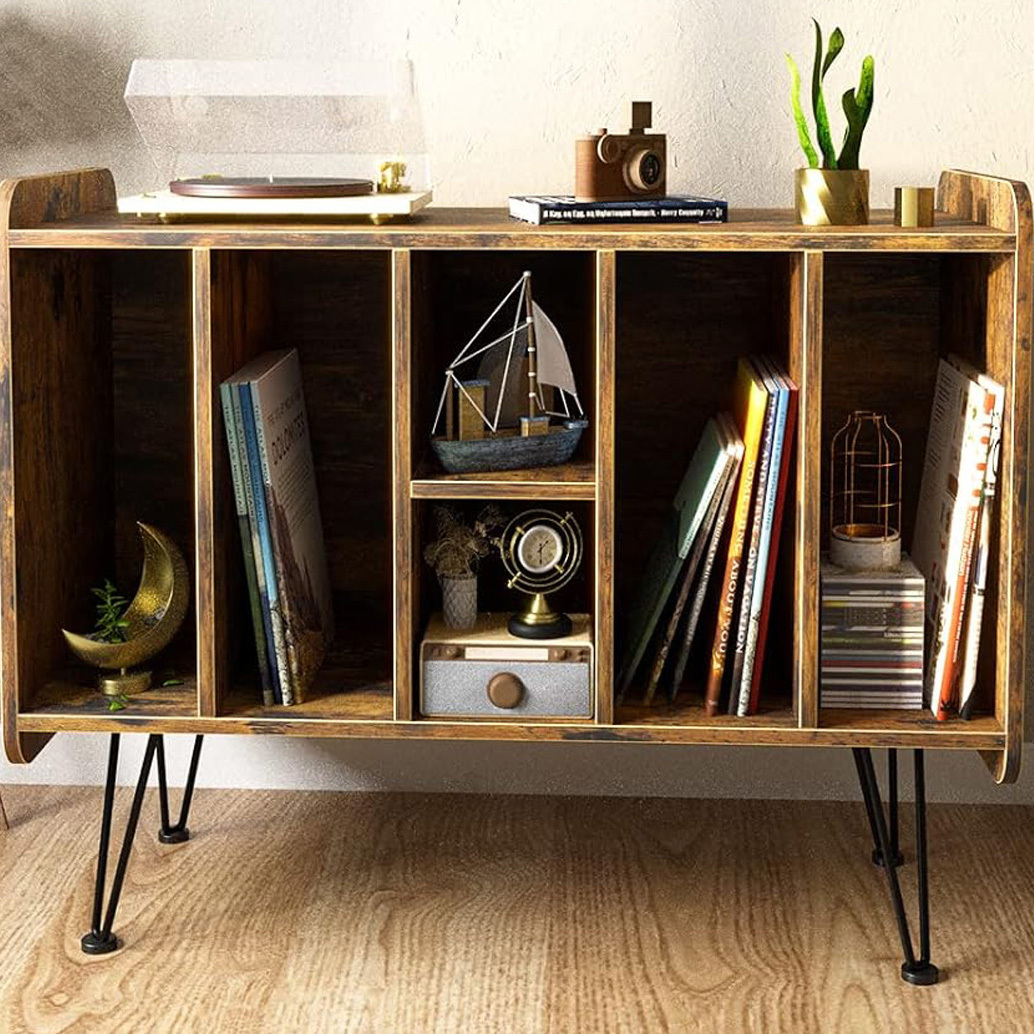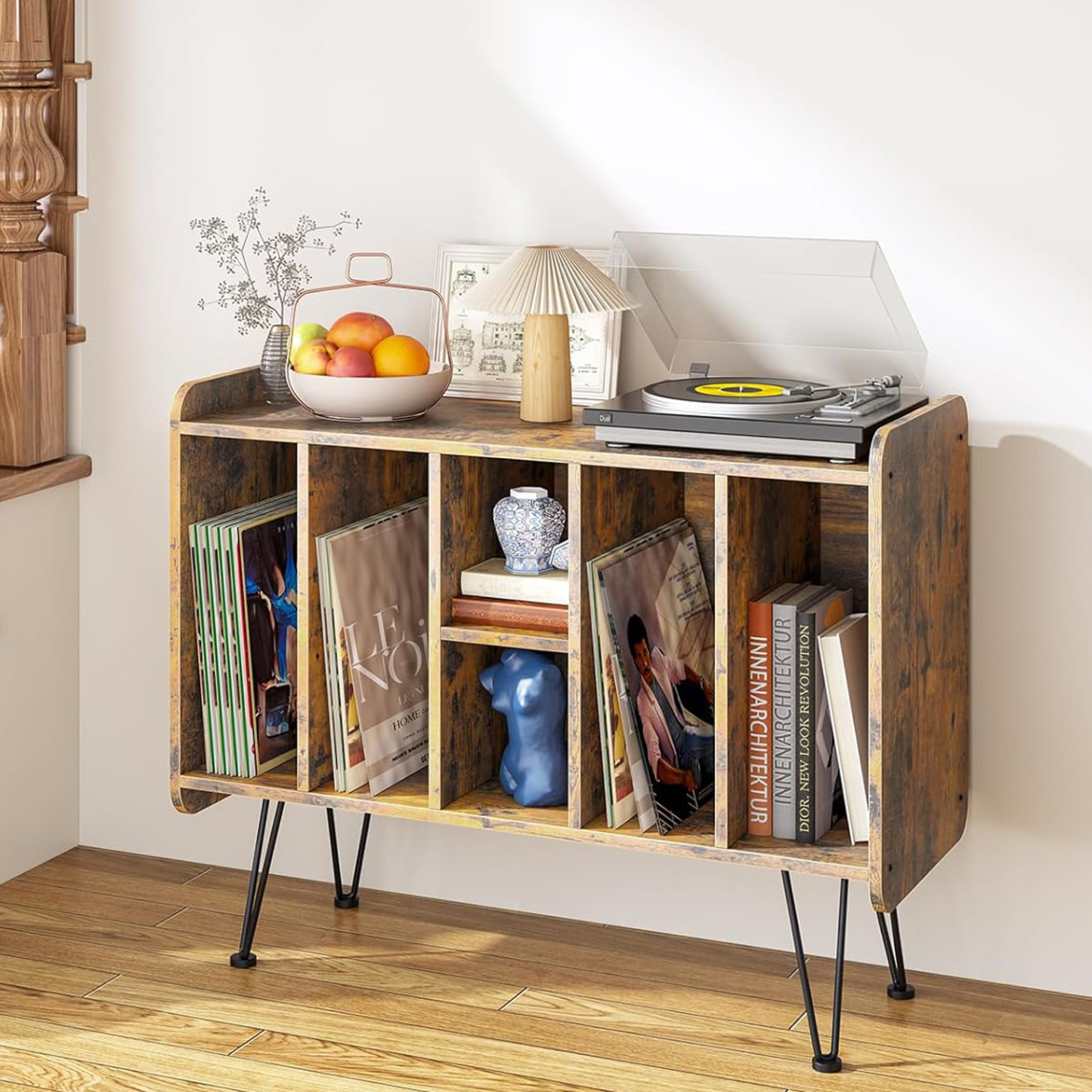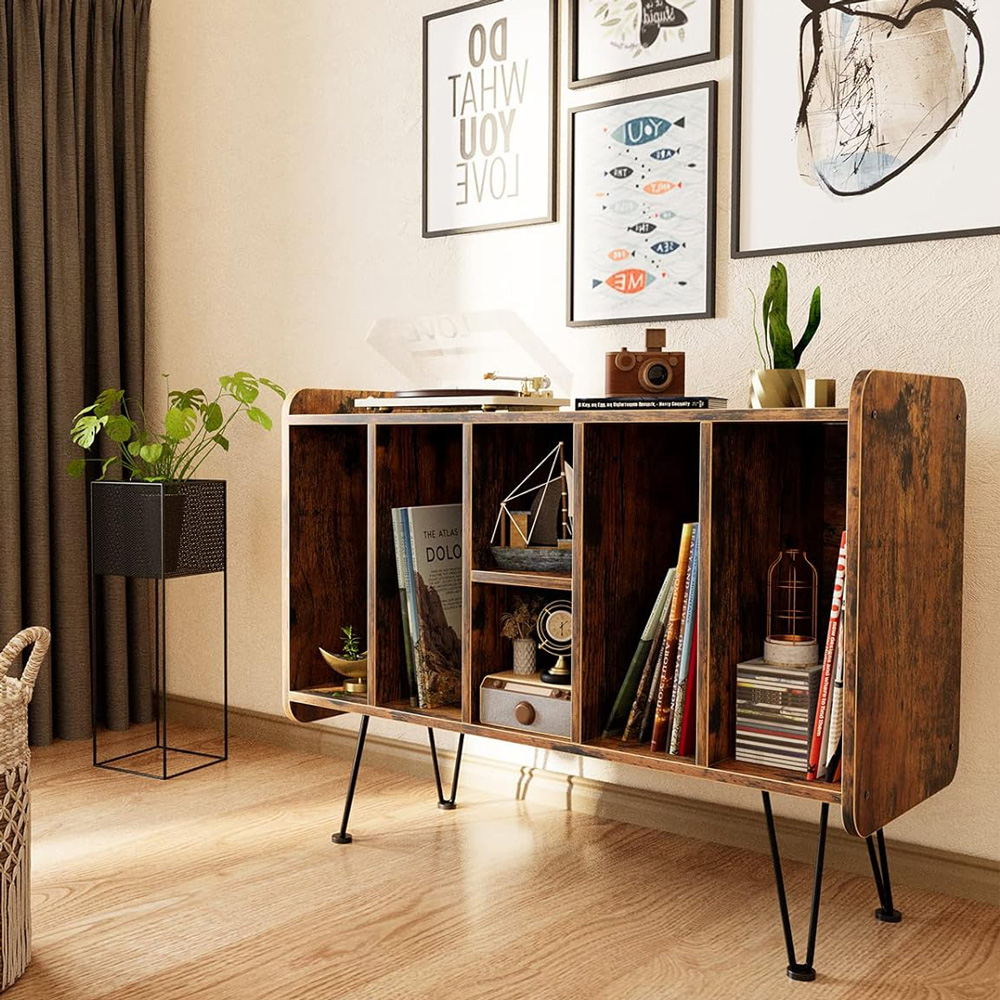 Retrolife RMD1 Medieval Design Wooden Record Player Stand
Crafted to perfection, this rmd1 record player stand not only serves as a functional hub for your vinyl collection but also doubles as a captivating piece of decor. Its rustic wood grain panels exude warmth and nostalgia, transporting you to a time when vinyl records ruled the music world. Meanwhile, the sleek metal legs add a contemporary twist, creating a harmonious blend of styles that effortlessly complements any interior.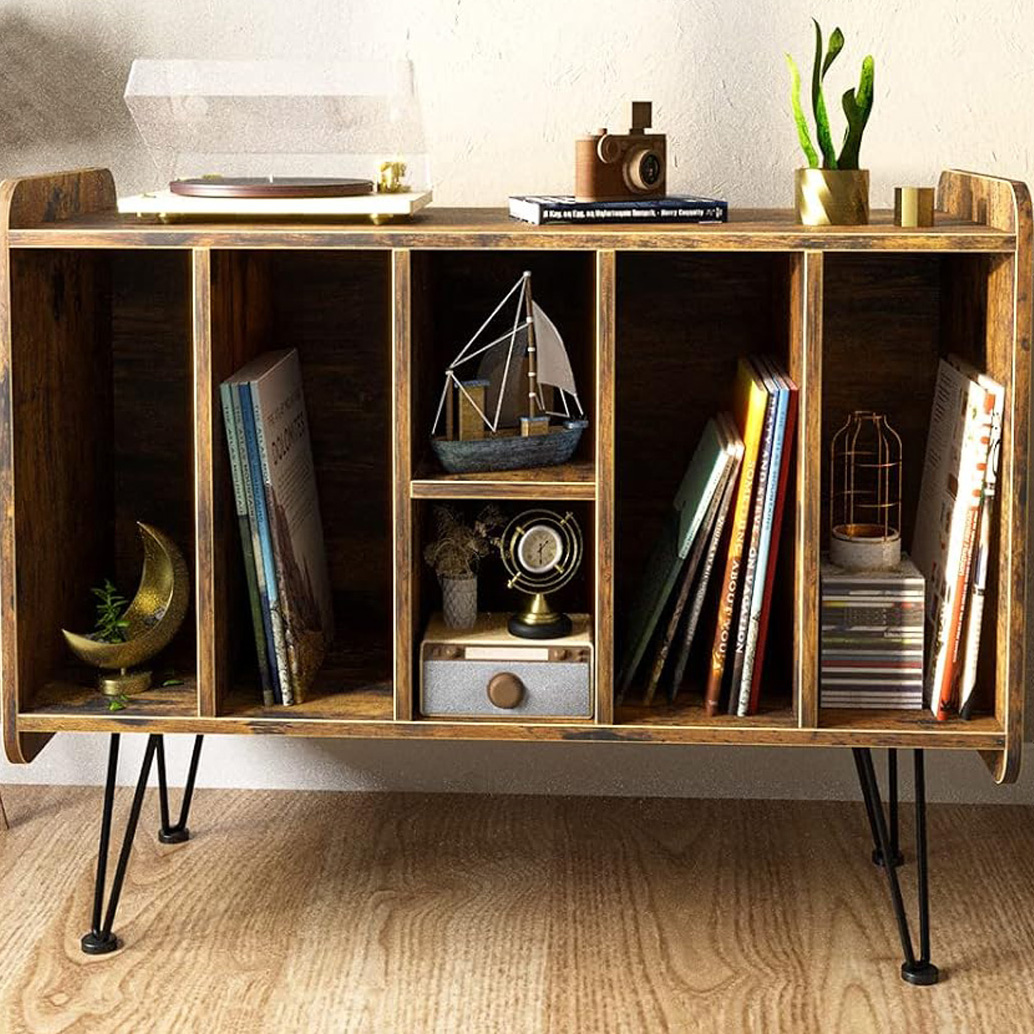 Unmatched Stability and Quality For Your Vinyl Collection
Crafted from robust metal and high-quality MDF, it boasts not only a timeless appearance but also the strength to safeguard your cherished vinyl collection for years to come. The metal legs, expertly integrated into the stand's design, are not only sturdy but also considerate, featuring rubber protective pads at their base. These pads shield your floors from unsightly metal scratches, ensuring your space remains as pristine as your records.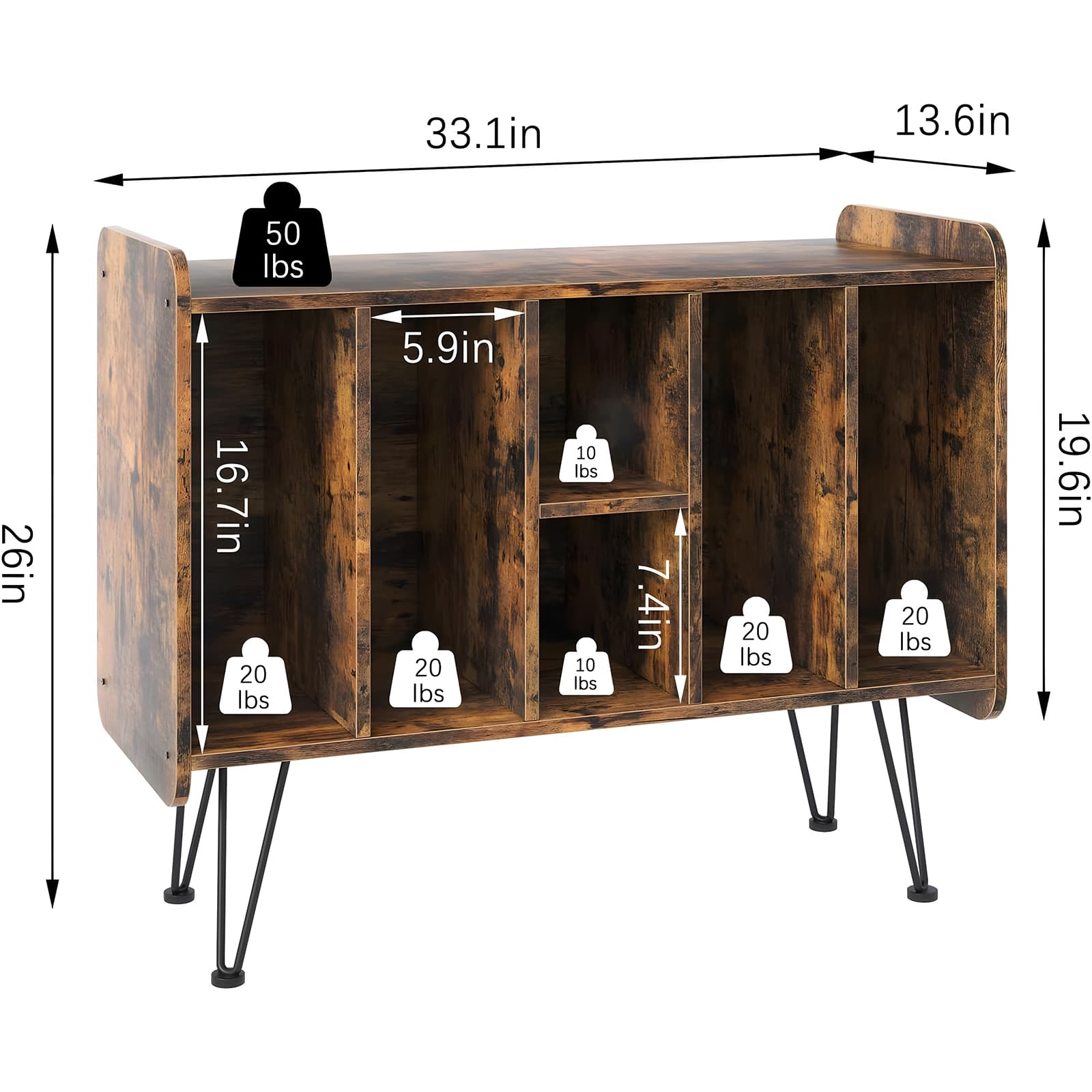 Ample Storage for Your Beloved Vinyl
With dimensions measuring 33.1 inches in length, 13.6 inches in width, and 26.5 inches in height, this RMD1 stand is designed to provide you with a vast and organized space to curate and showcase your cherished vinyl collection.

Not only does this stand simplify your organization process, but it also adds a touch of sophistication to your space. Its three-tier design not only maximizes storage but also presents your records in a visually pleasing and easily accessible manner. Elevate your vinyl listening experience with a stand that combines functionality with style, and rediscover the joy of browsing through your collection with ease and elegance.
Specs & Downloads
Specifications

Model: Retrolife RMD1 Record Player Stand

Material: Steel Legs & MDF Wooden Board

Assembly Required: Yes
Dimensions

Size: 13.6"D x 33.1"W x 26.5"H


Weight: 36.52 lbs