Old Style Bluetooth Gramophone Record Player RetroLife R026
As a beautifully crafted piece, the R026 all-in-one record player system seamlessly combines classic design with modern functionality. With its wooden casing and vintage aesthetics, it exudes timeless elegance. Bluetooth Technology, Manual Belt Driven System, 3-Speed: 33 1/3, 45 & 78 RPM, Pre-installed Ruby Stylus, RCA Out & AUX In. Size: 18.5" X 16.14" X 25.39".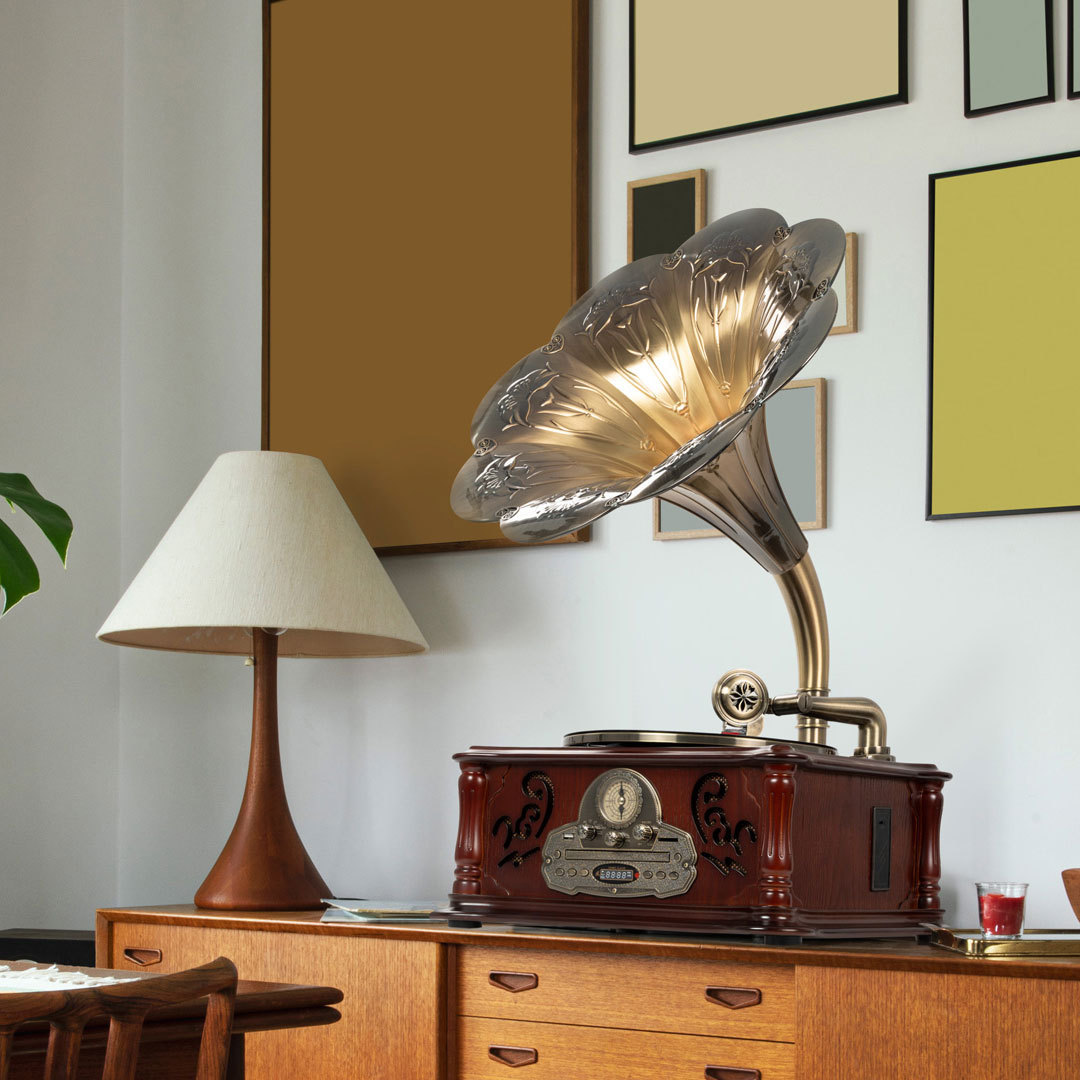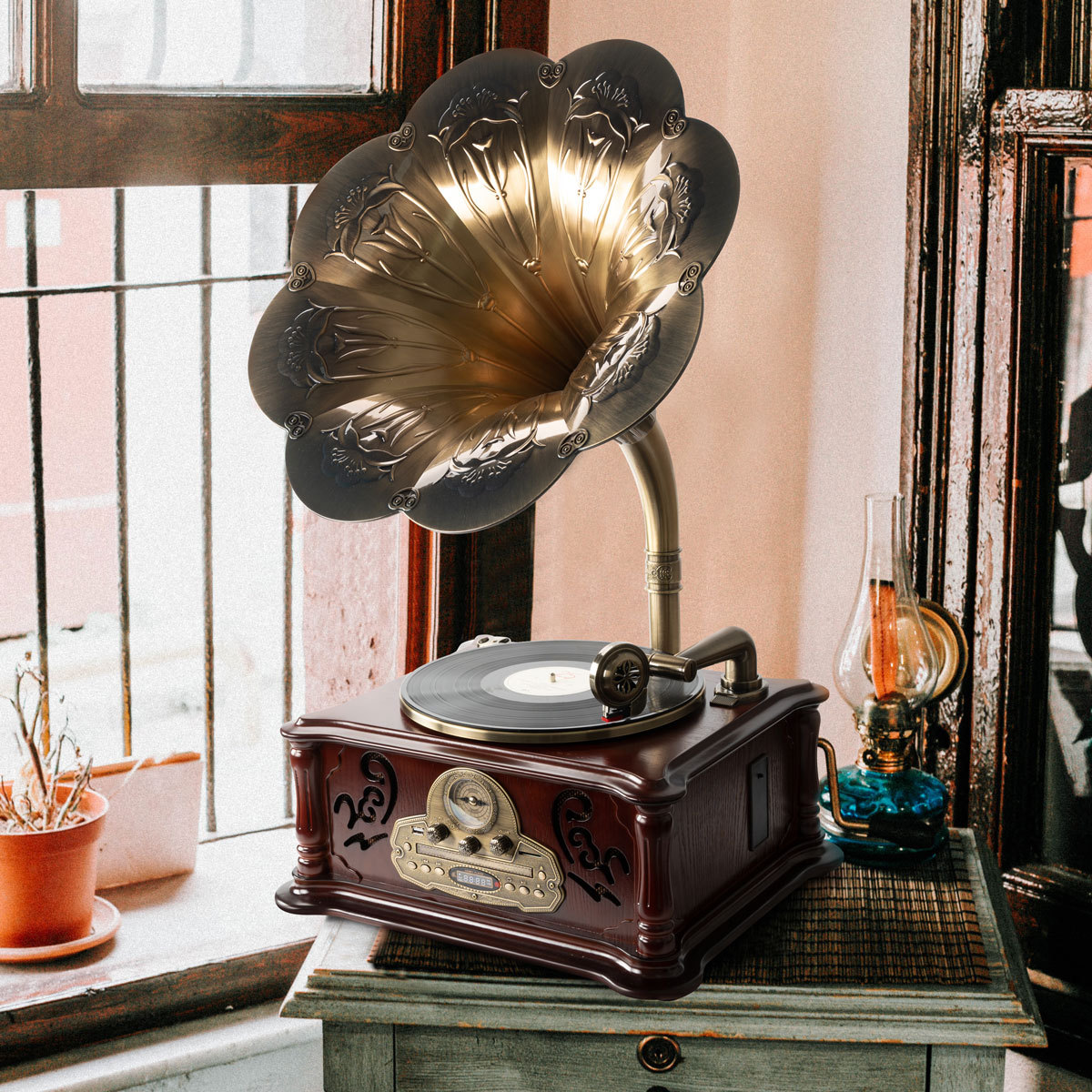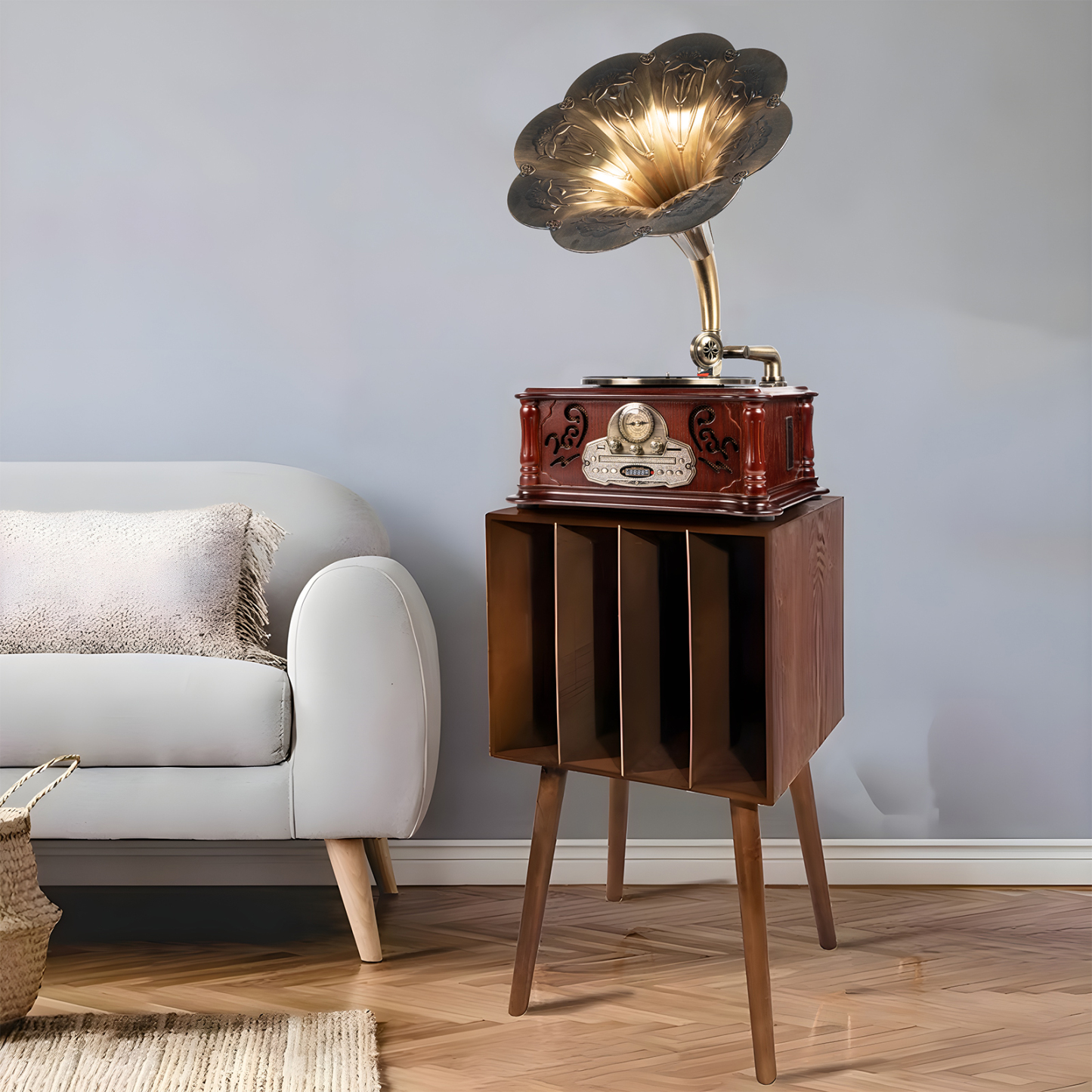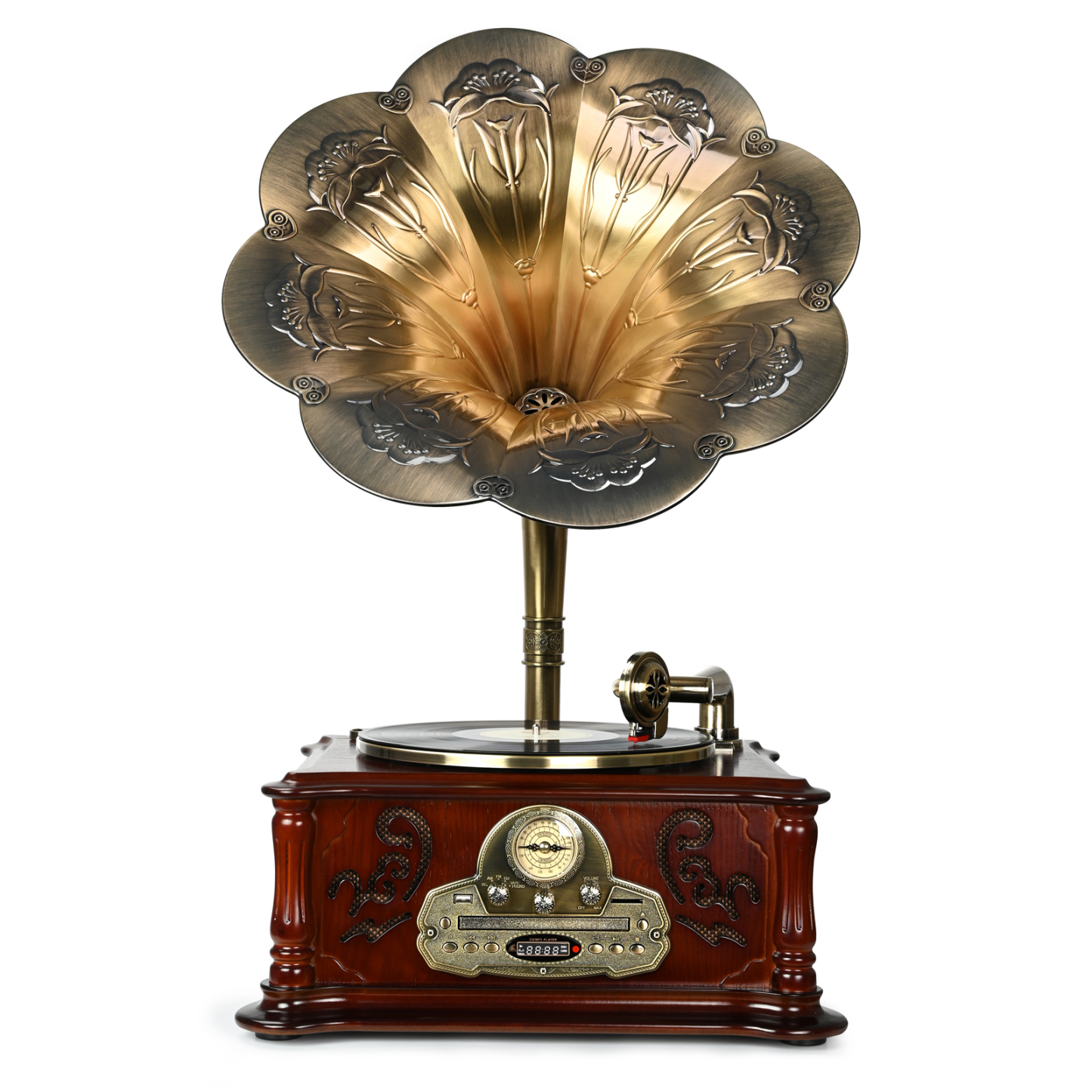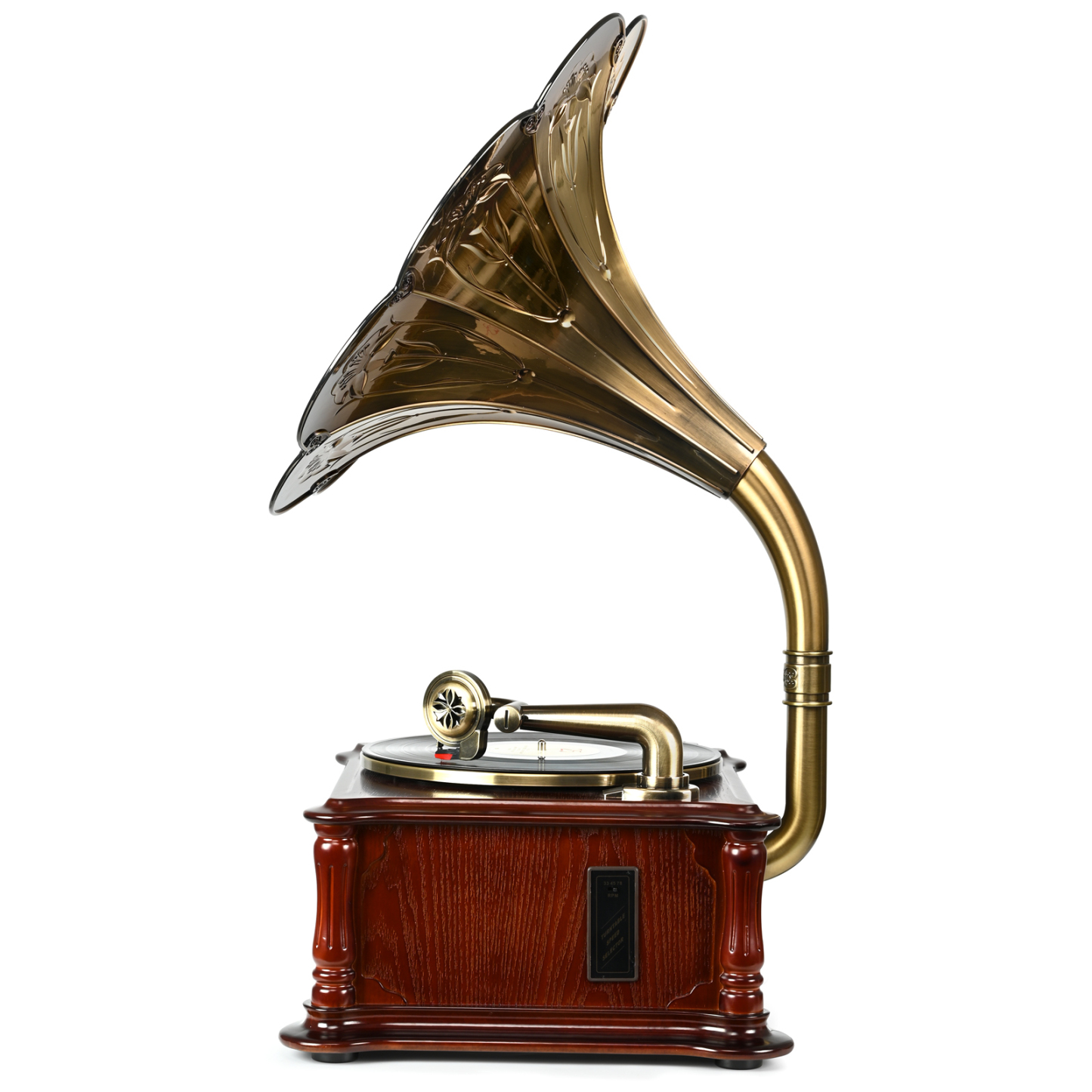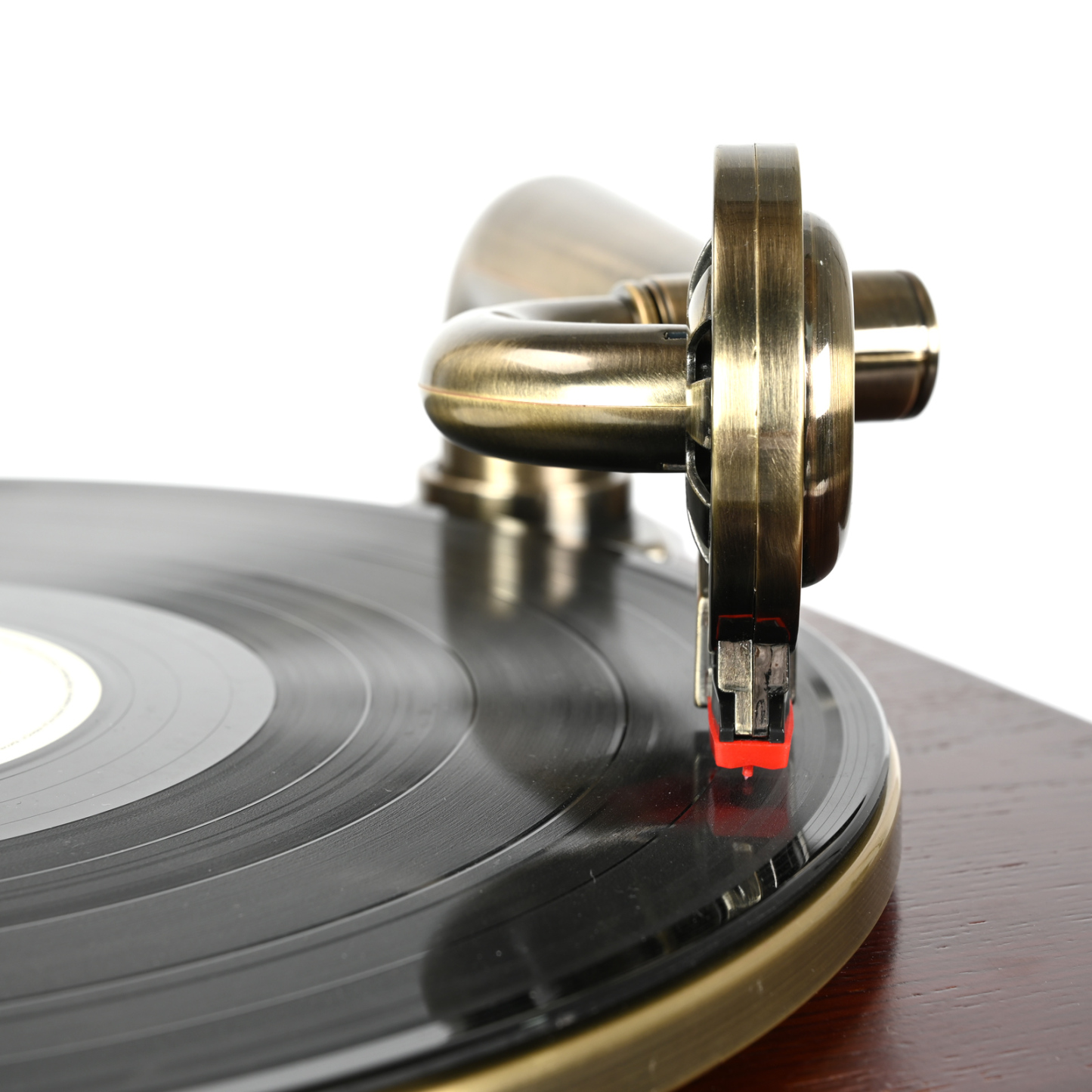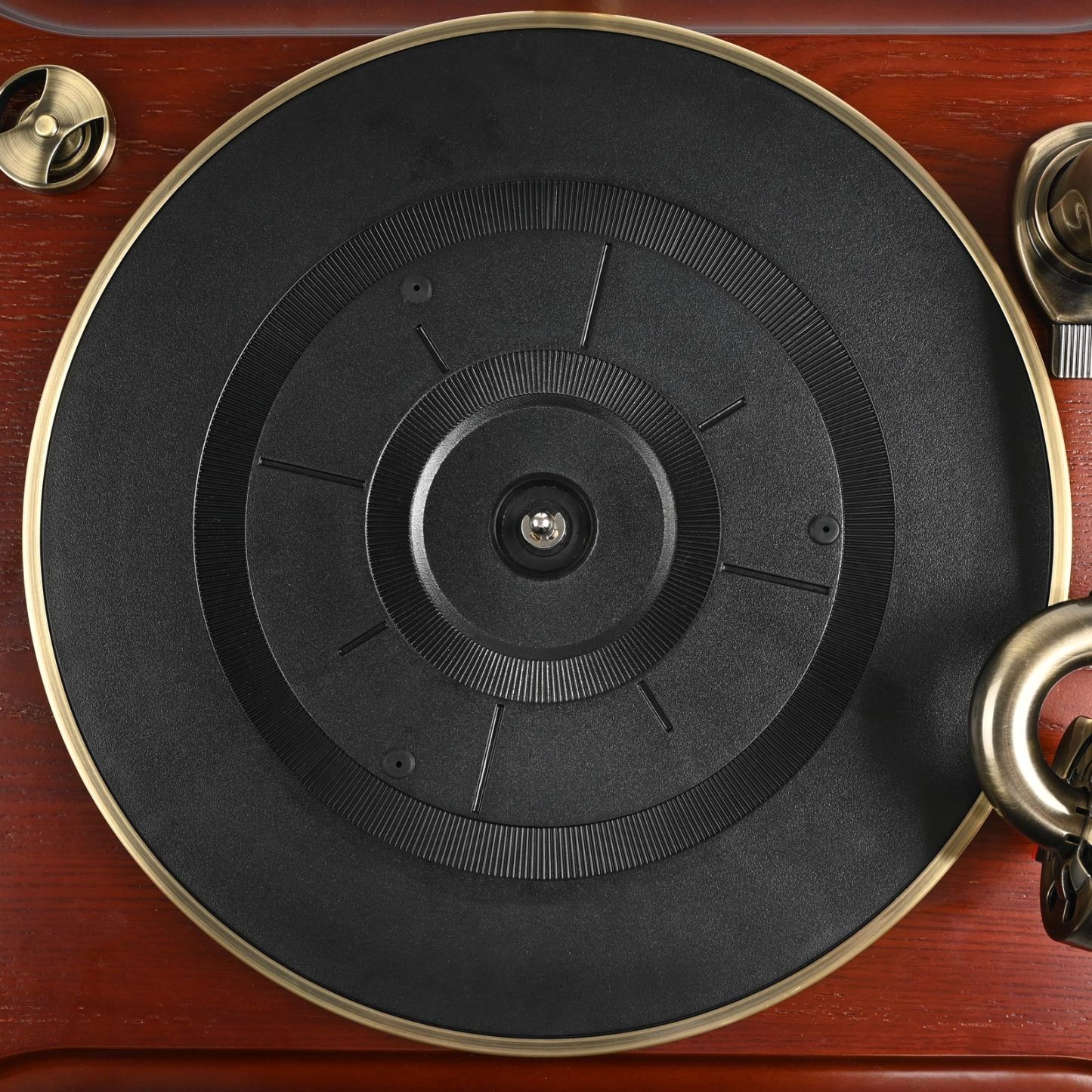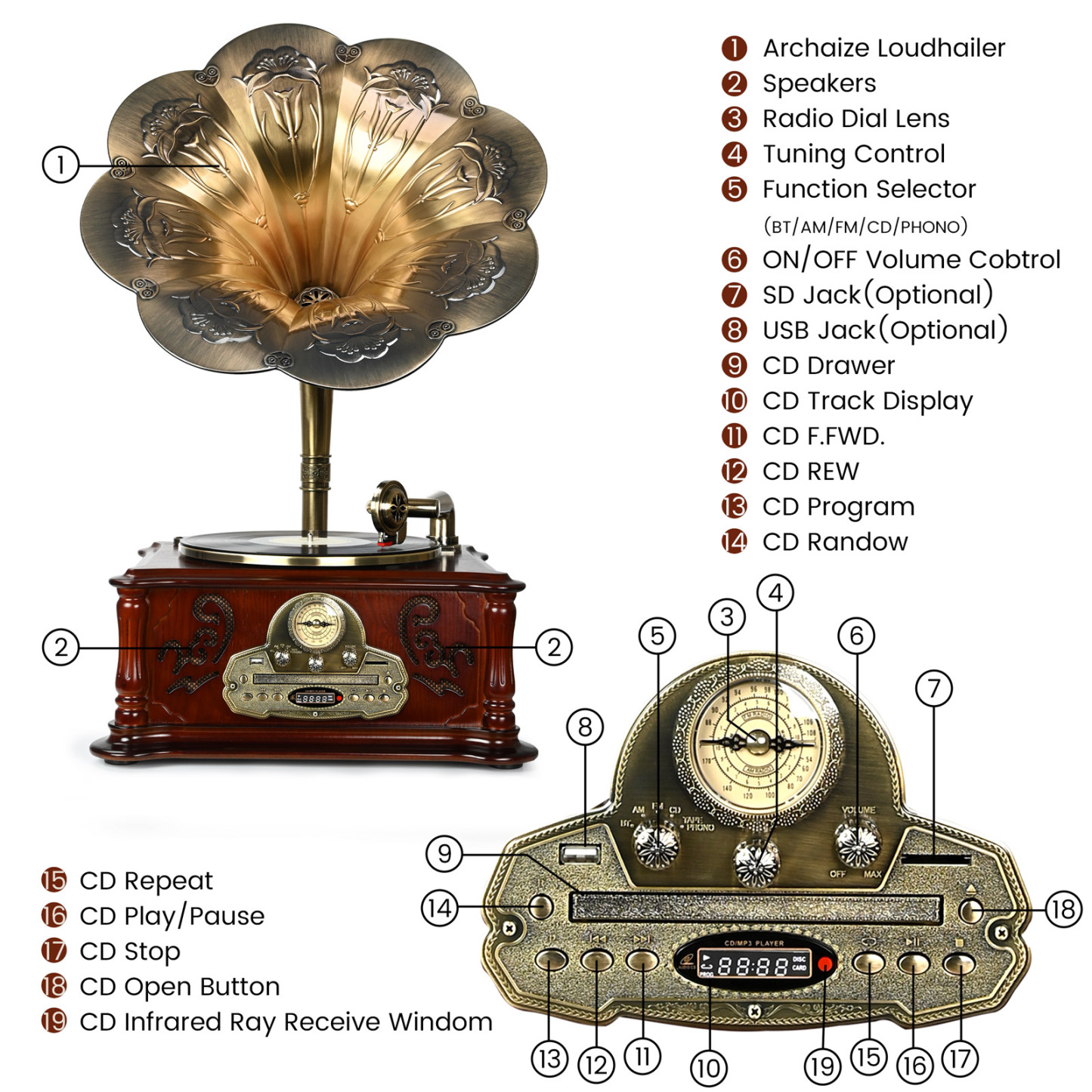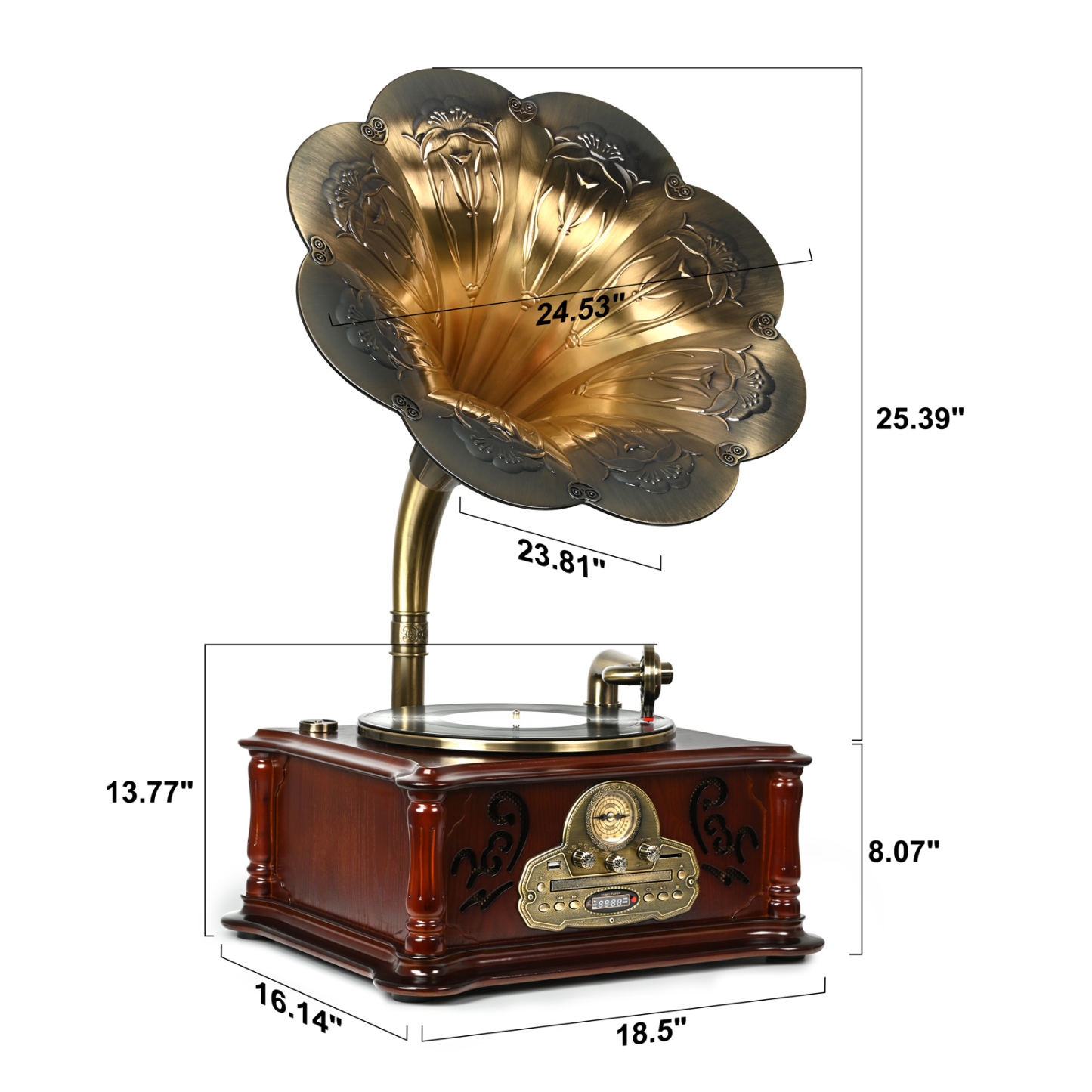 Combining retro appearance and high-quality sound quality, R026 brings irresistible retro charm and real music enjoyment to you.
GRAMOPHONE RECORD PLAYER R026
Solid Wood Carved Design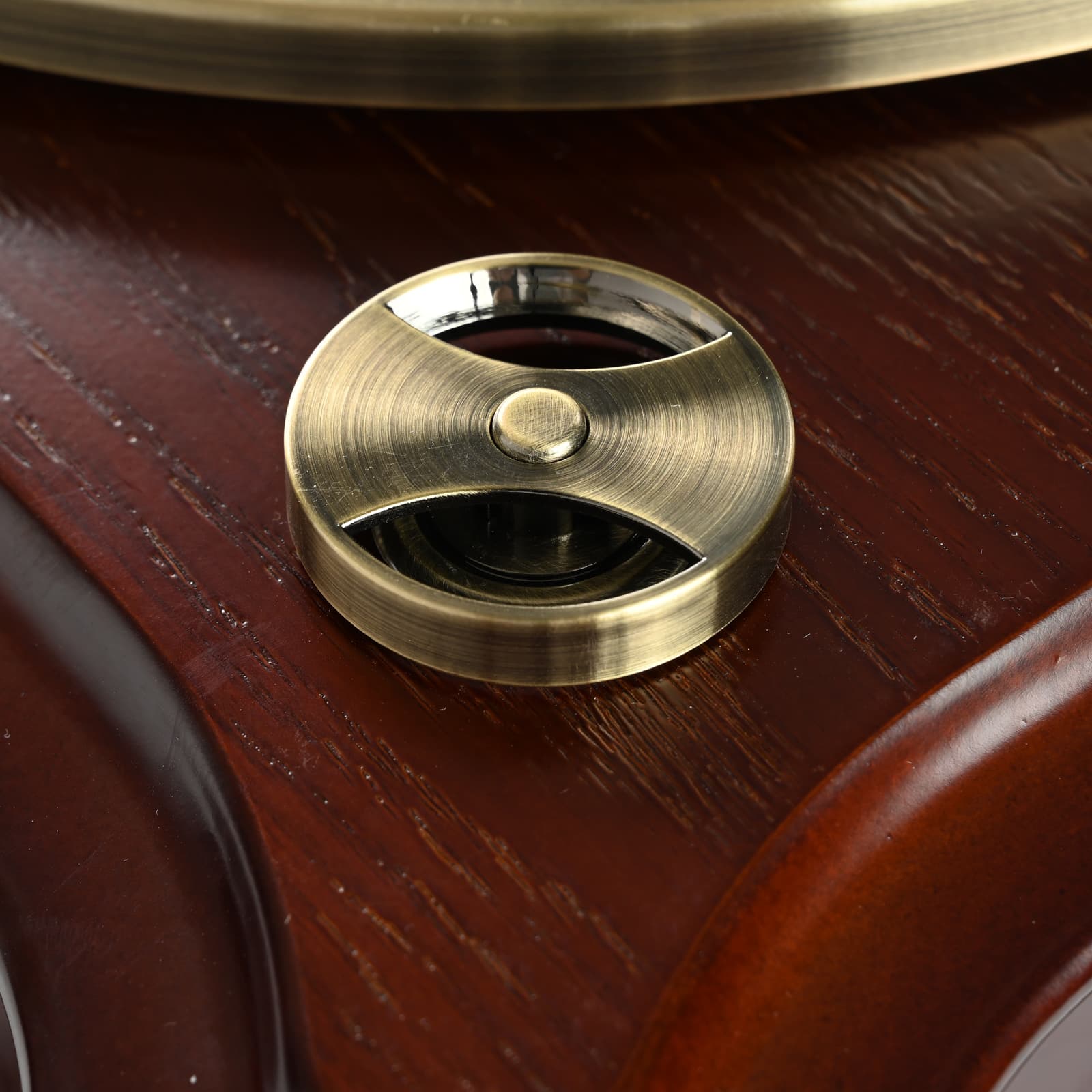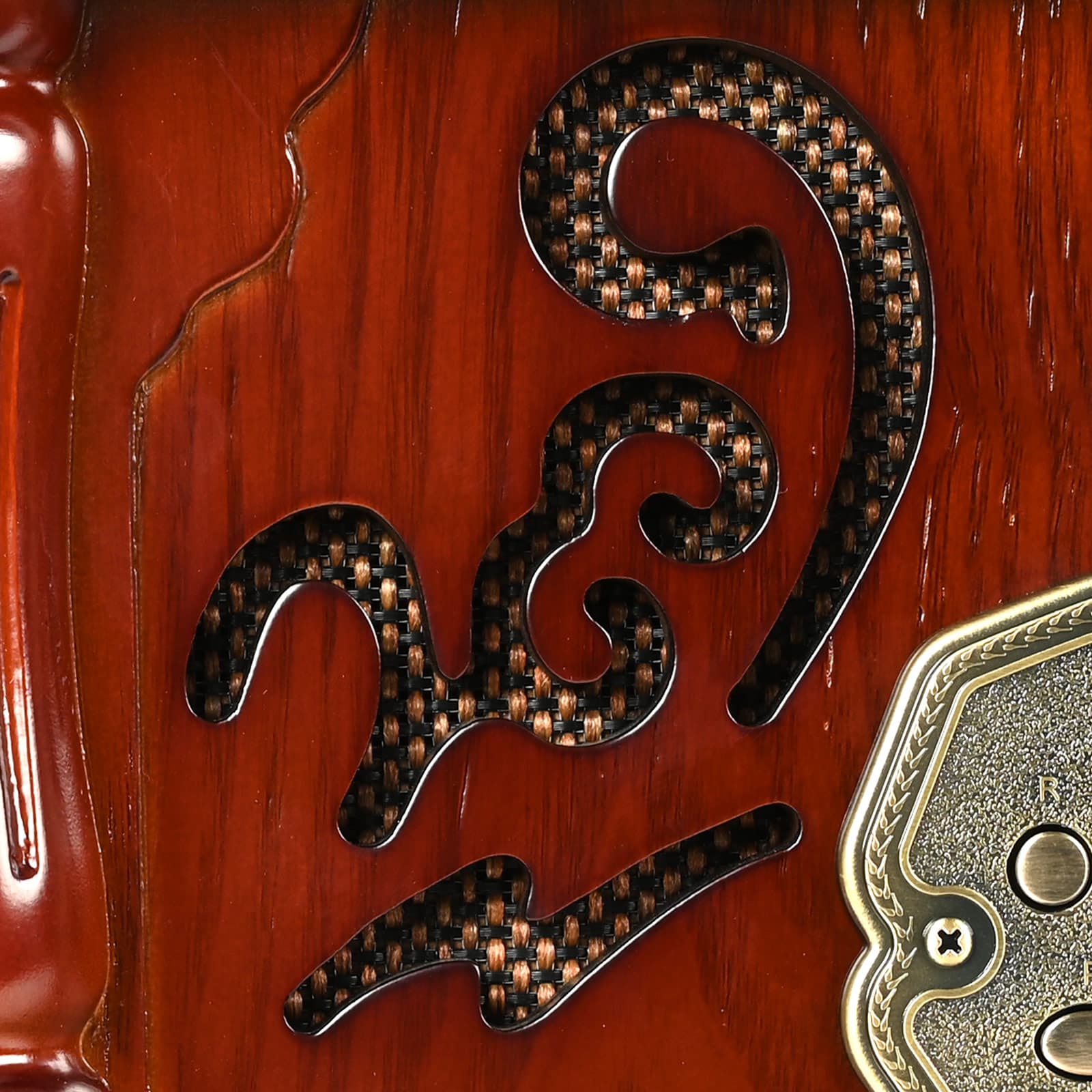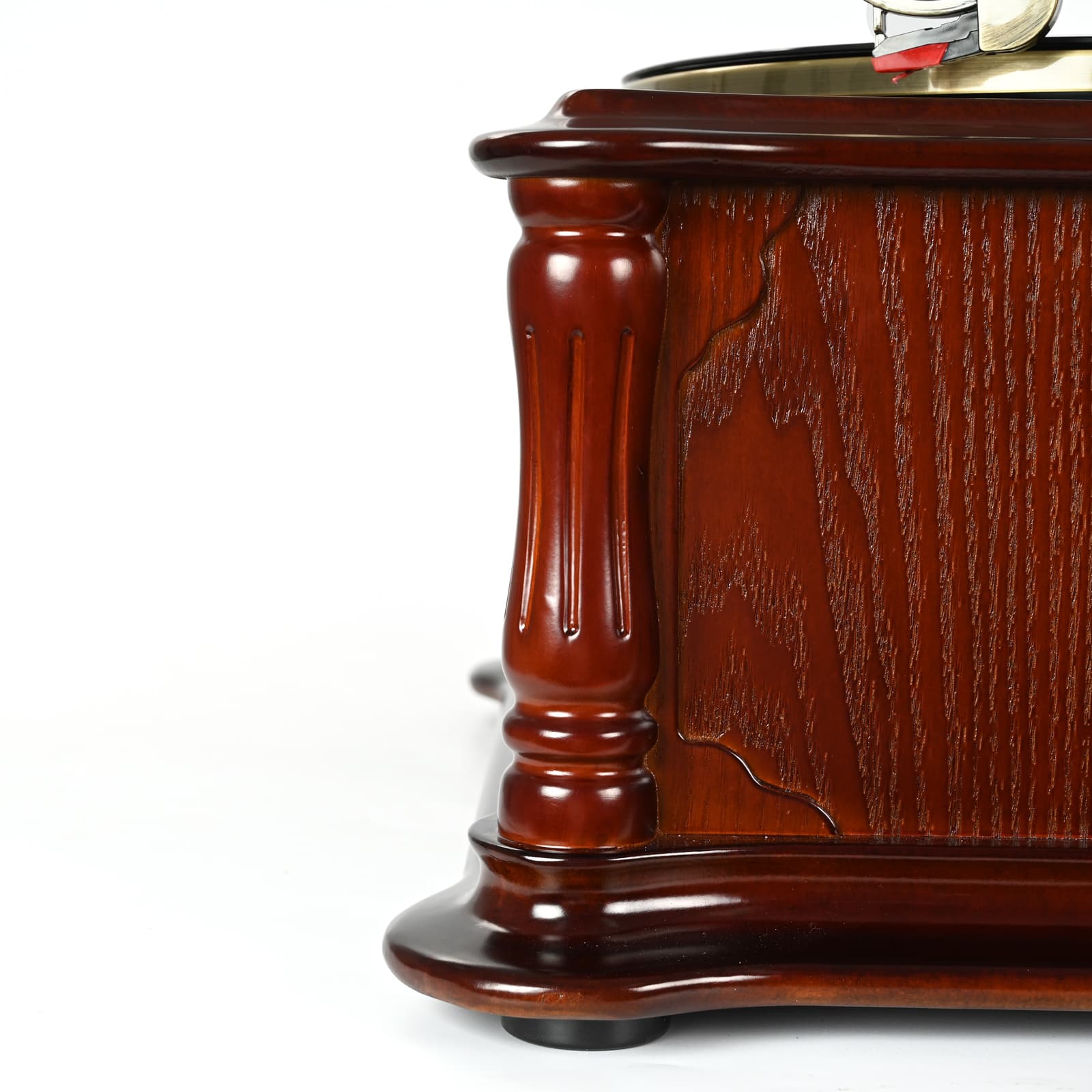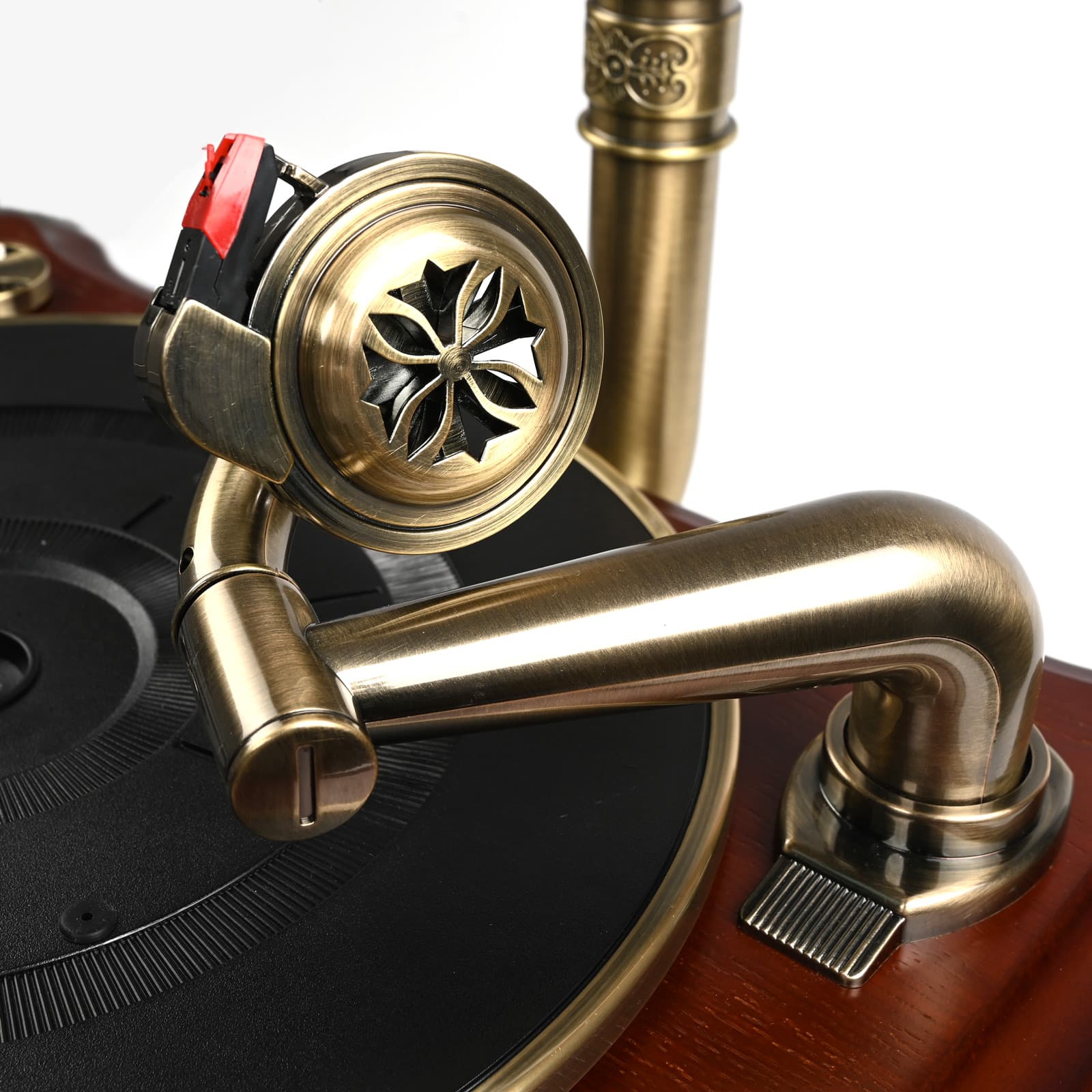 HIFI TURBO TONEARM
Copper Turbine, true HiFi
Patented original dynamic balance turbine tonearm system | double utility model patents.(plastic material tonearm)
HiFi Tonearm Dynamic Balance for Music
Tracking Error is Less Than 0.8%
Tracking Performance Increased by 6 Times
Restore Vinyl Record Recording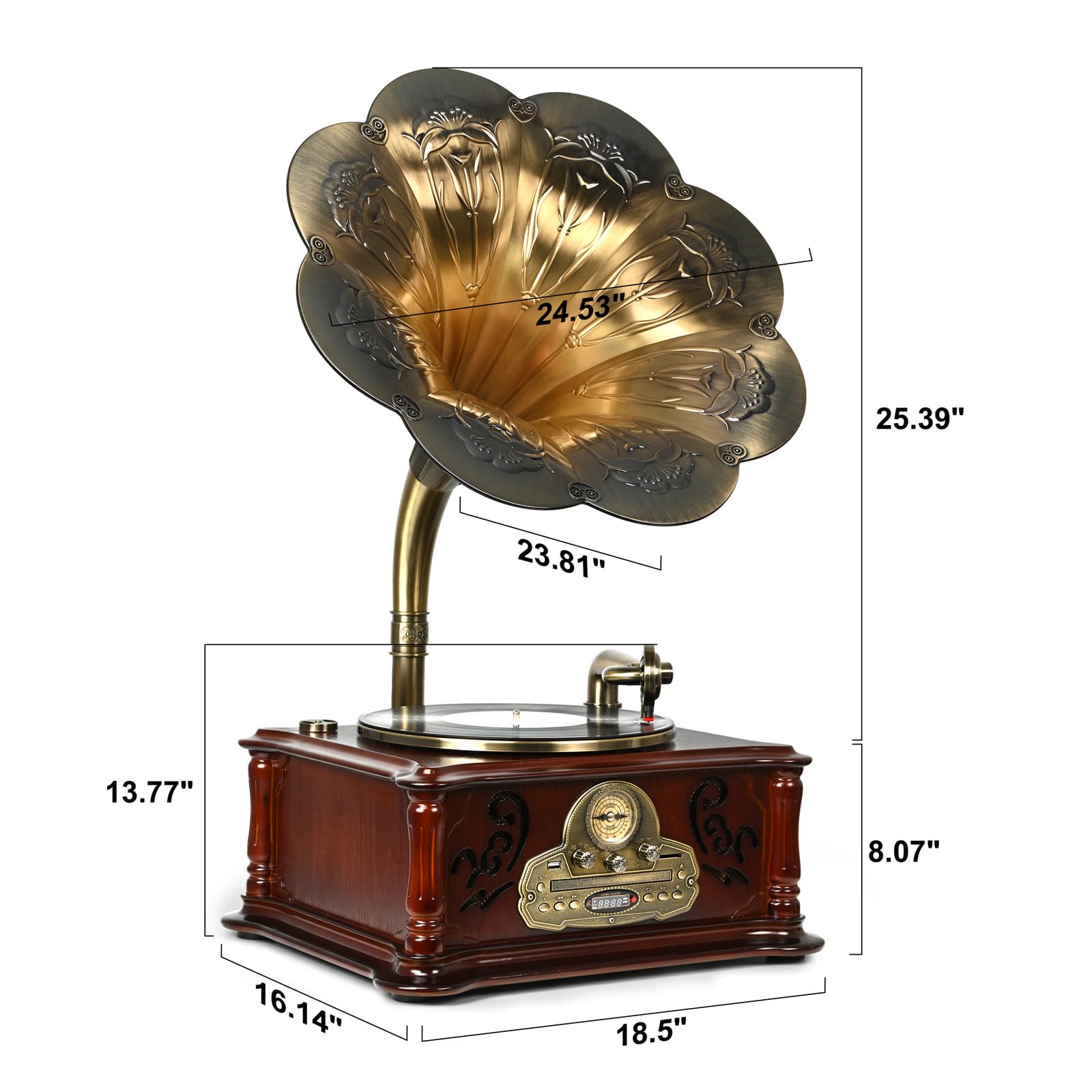 COMBINED HORN AND TURNTABLE
Size: 18.5" x 16.14" x 25.39"
The generous size of this solid wood vintage phonograph is ideal for homes with large spaces, adding a unique vintage touch to your home.(plastic material horn)
Classic Retro Style
Suitable for Large Spaces
Record Player with Horn
Great Sound Quality
The New Business Card of the Living Room
The integration of vinyl music and space art is an exquisite life aesthetics and a unique aesthetic proposition.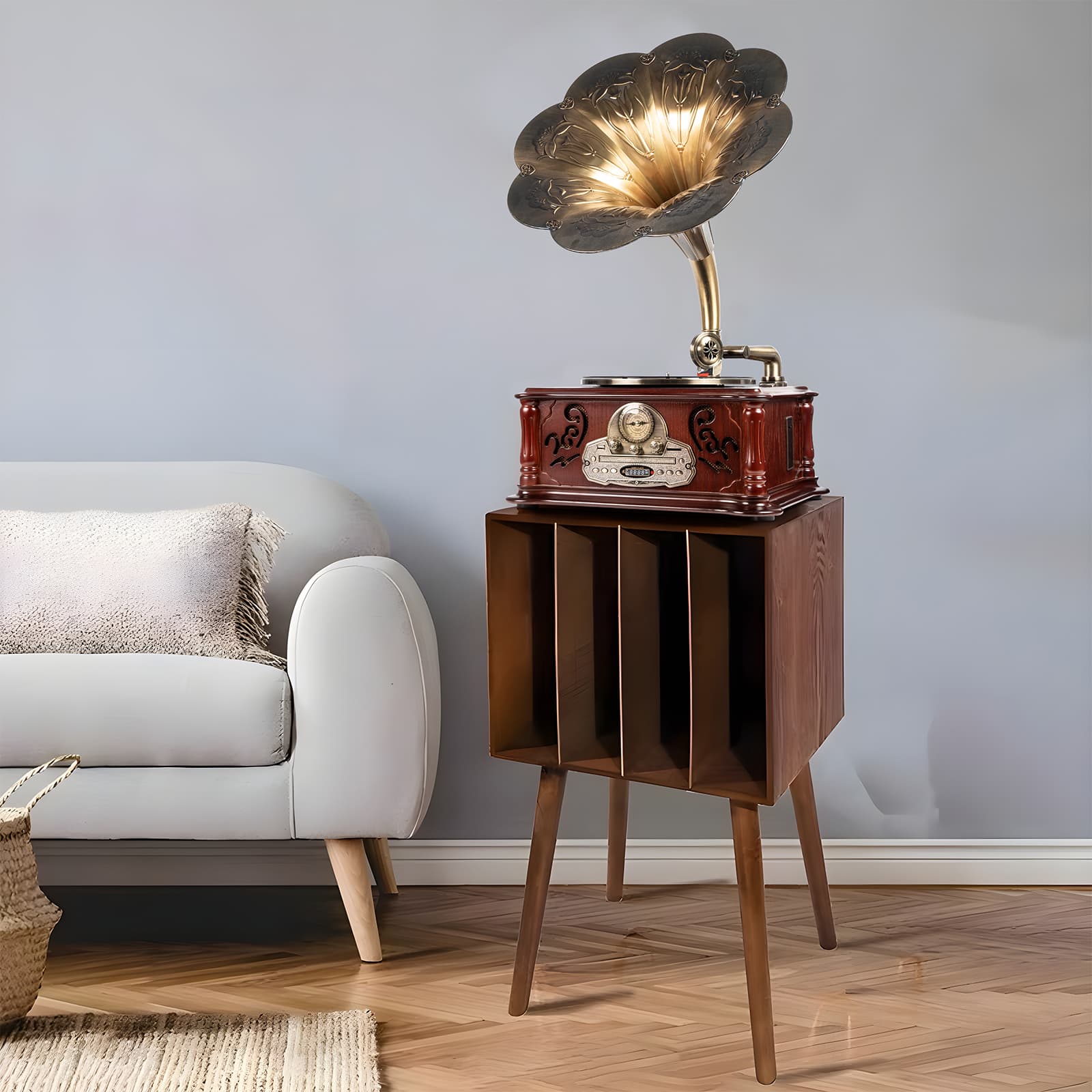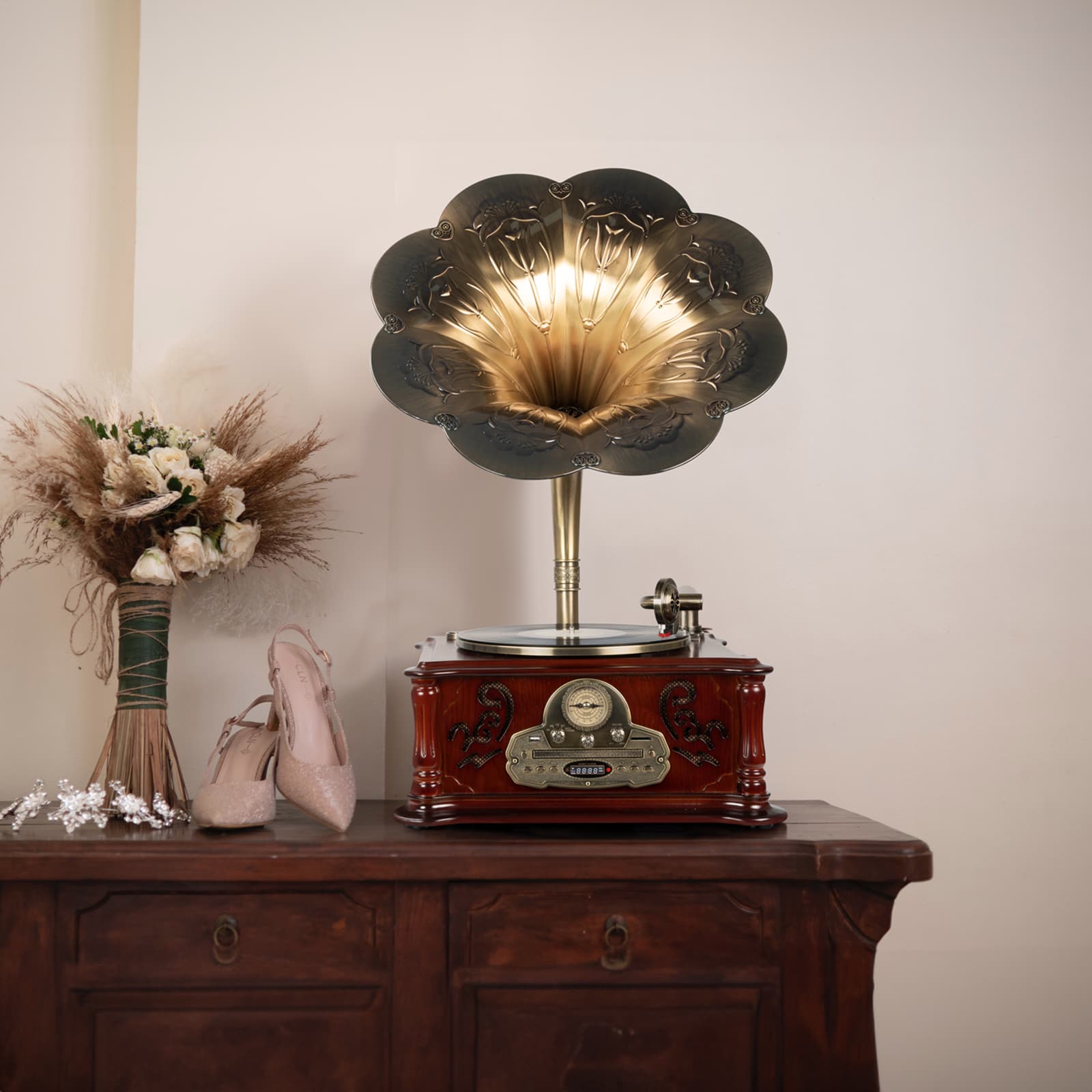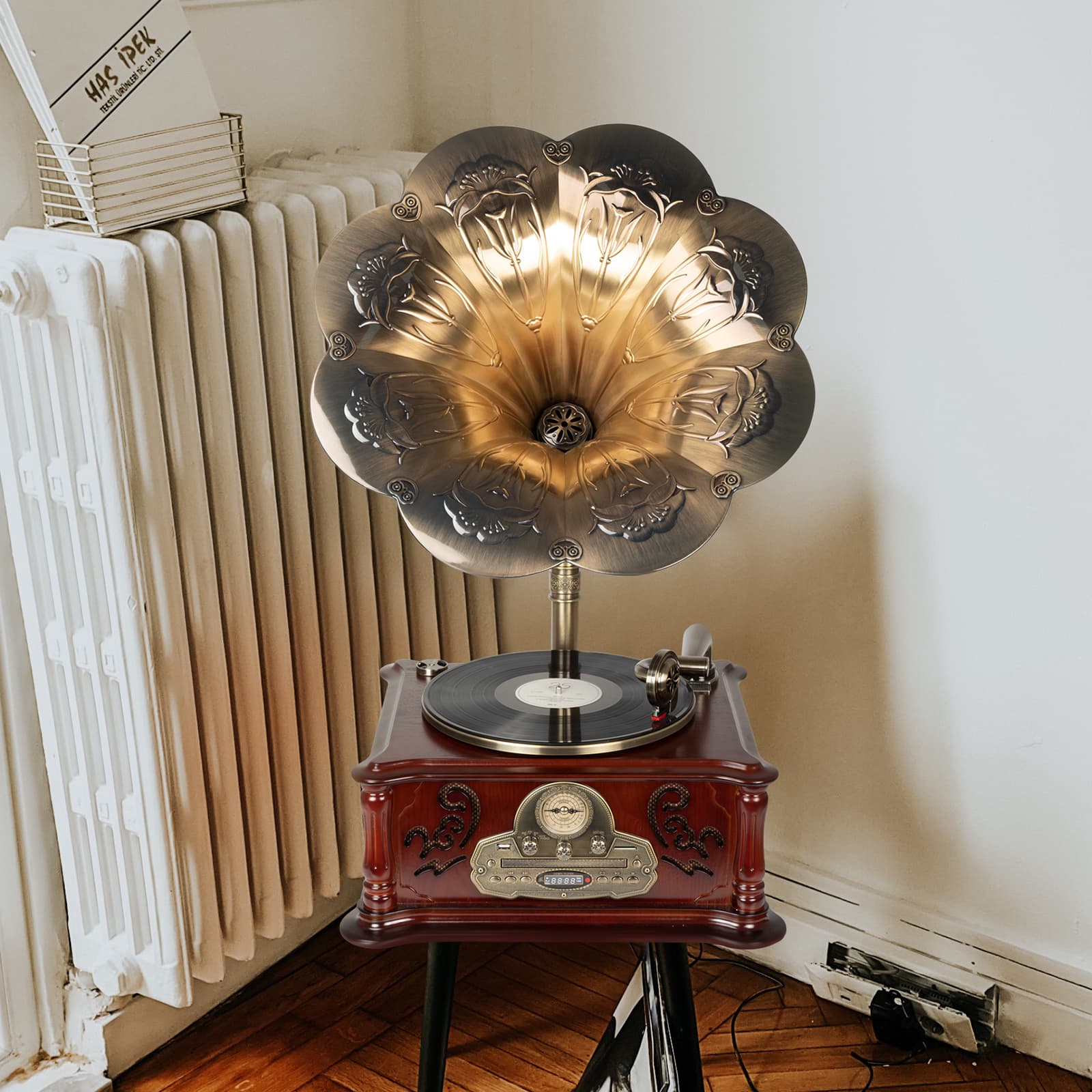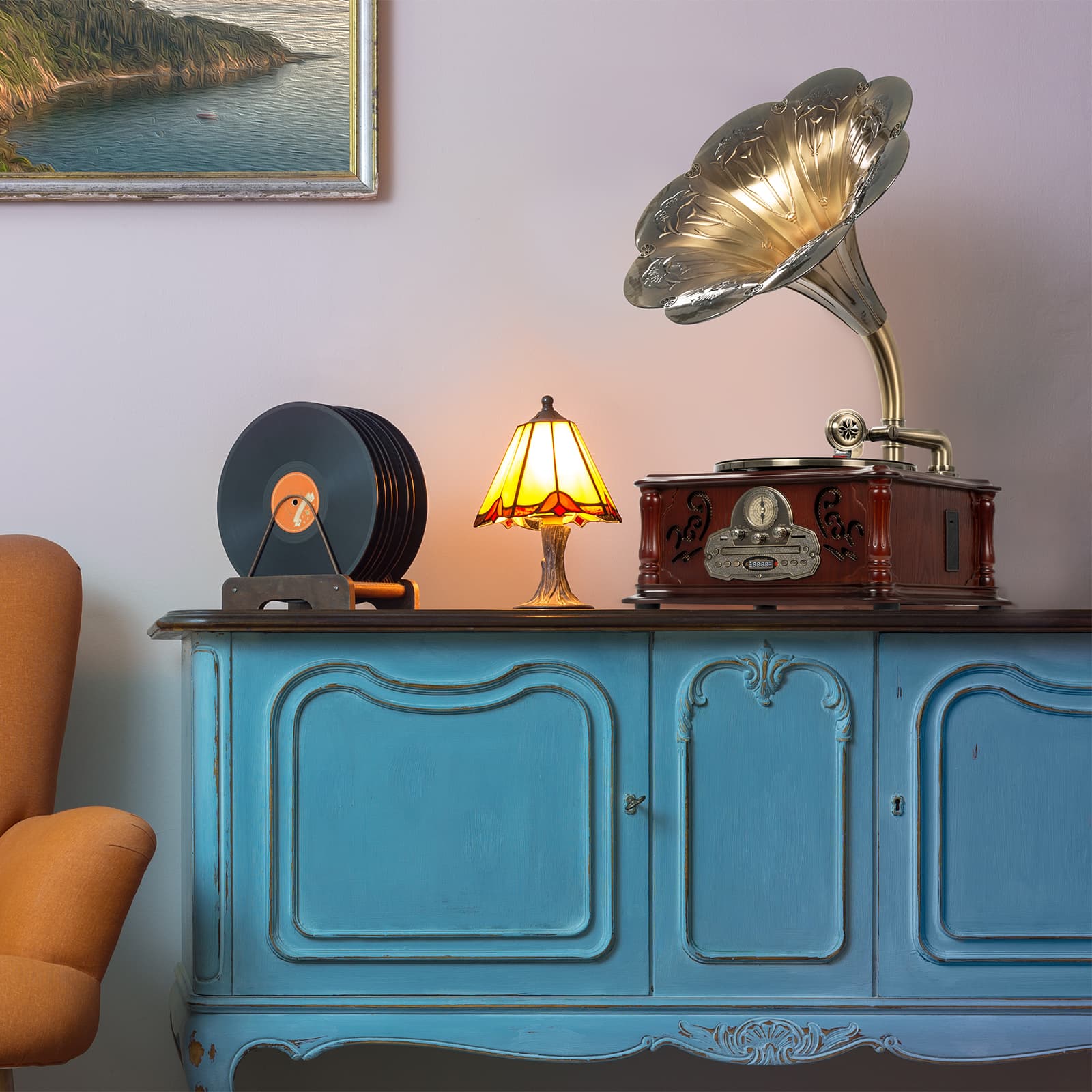 Good Meaning
Applying classic carving patterns to gramophone record player creation.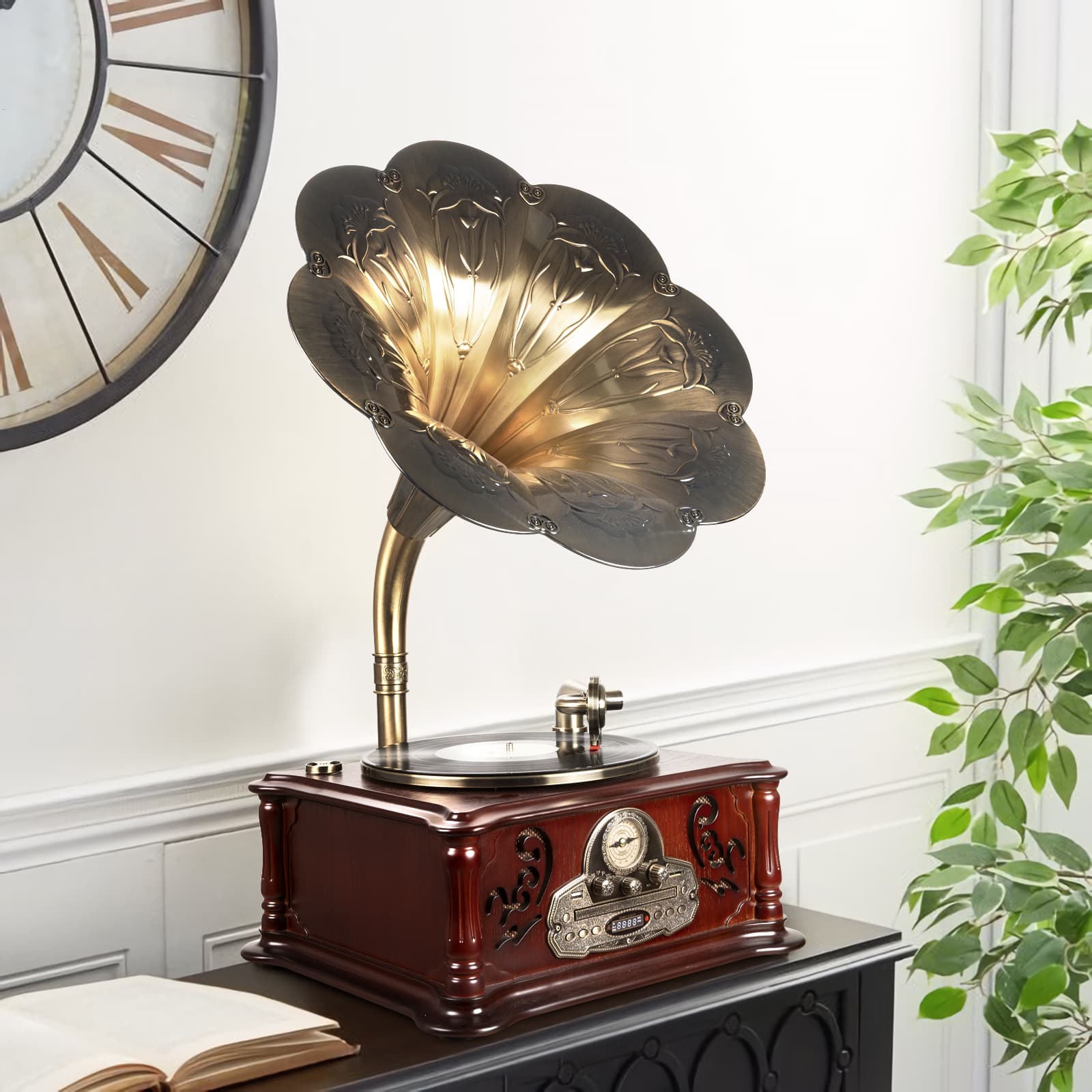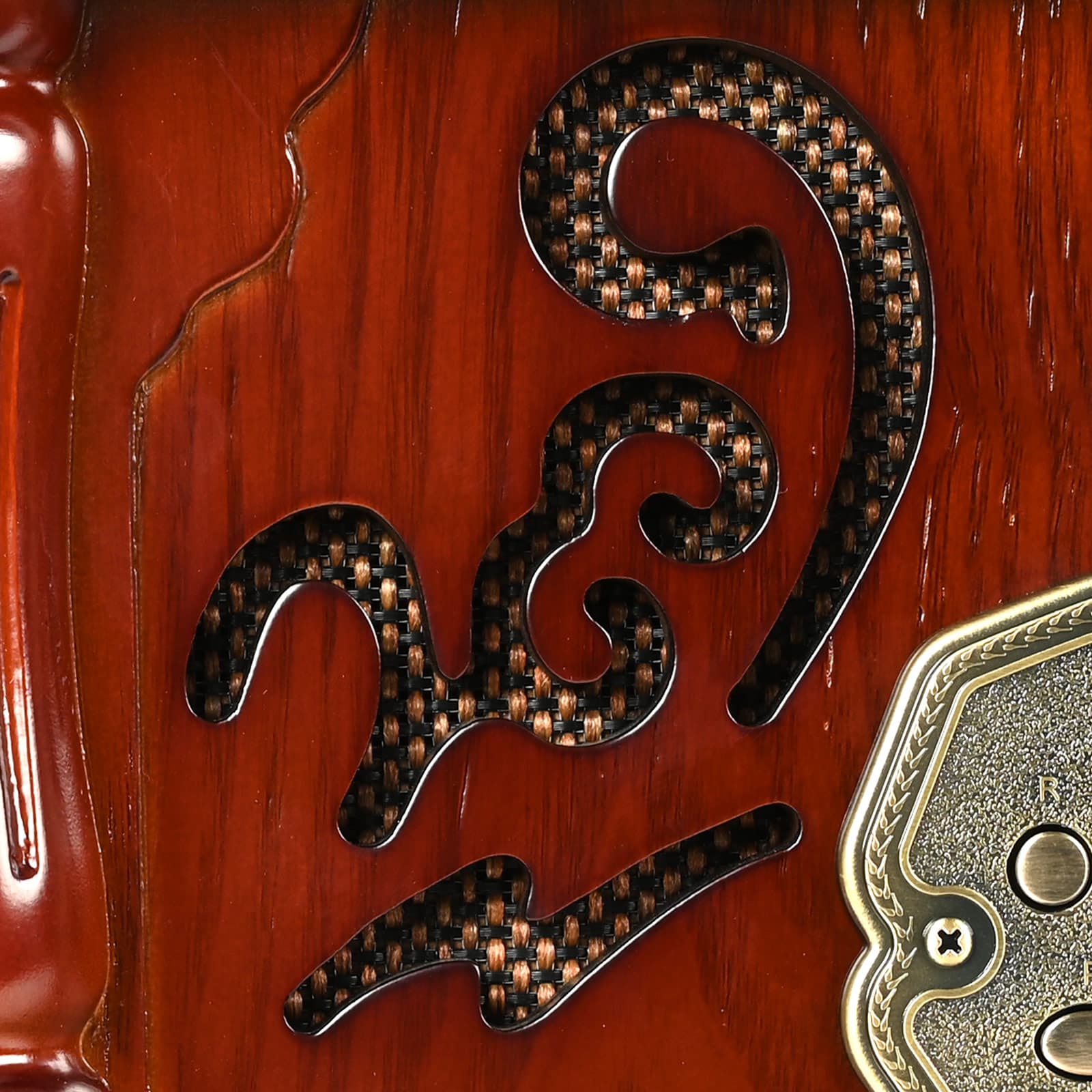 Craftsmanship | Transfer from the temperature of the palm
Respecting every piece of wood
Restoring every frame of audio track
Polishing every detail
It is the ingenuity and original intention