Vintage Bluetooth Record Player with Built-in Speakers RetroLife UD001
Despite Retrolife UD001's lightweight, compact design, this is a turntable that's built tough. It comes with an included clear cover which you can use at all times to keep both the platter and your vinyl free from dust. Its pure vintage style takes you back to a classic design and a great setup that will make a nice addition to an existing audio system. Or it'll work great as a standalone. Bluetooth 5.3 Input, 3-Speed: 33 1/3, 45 & 78 RPM, Pre-installed Ruby Stylus, Size: 12.8" x 9.8" x 4.7".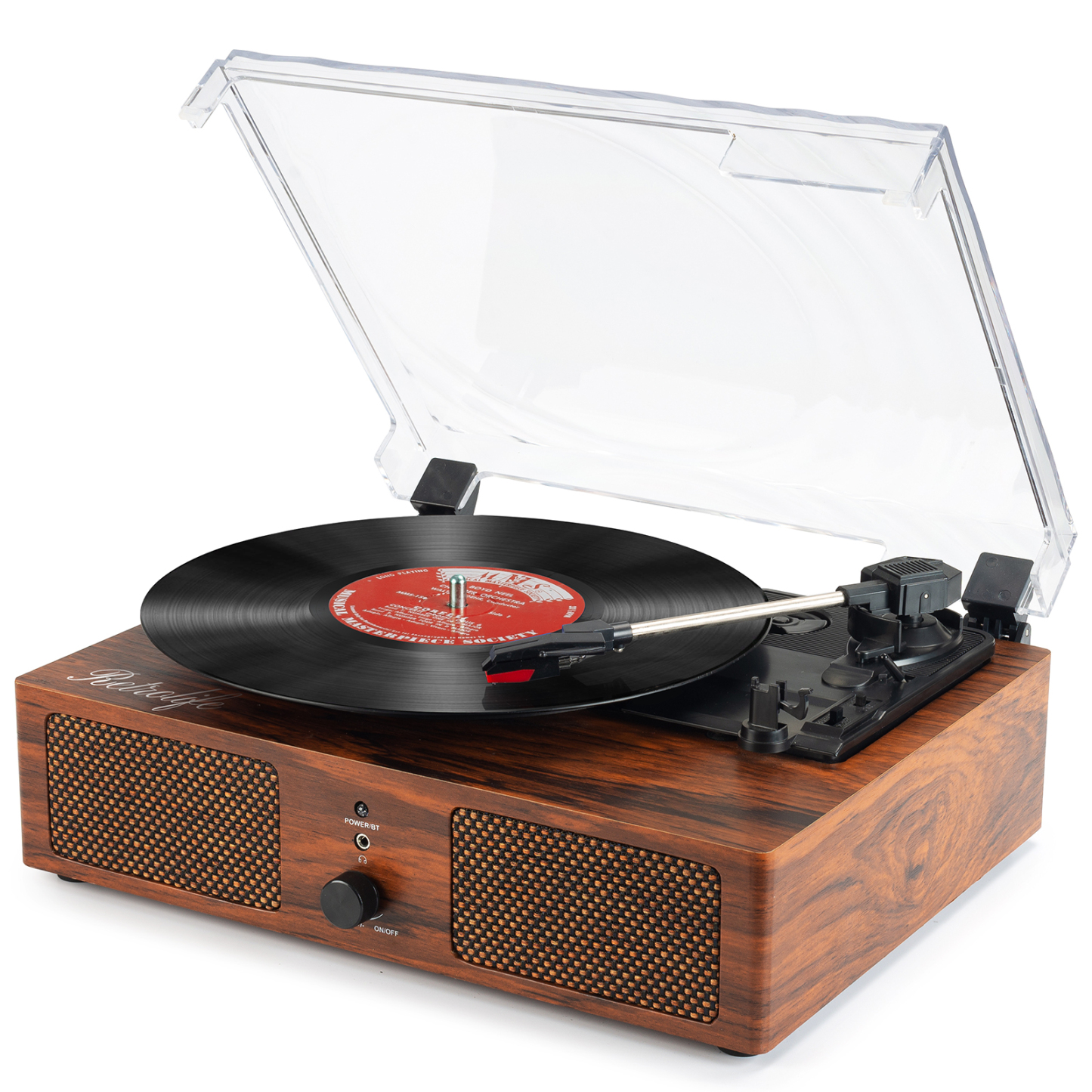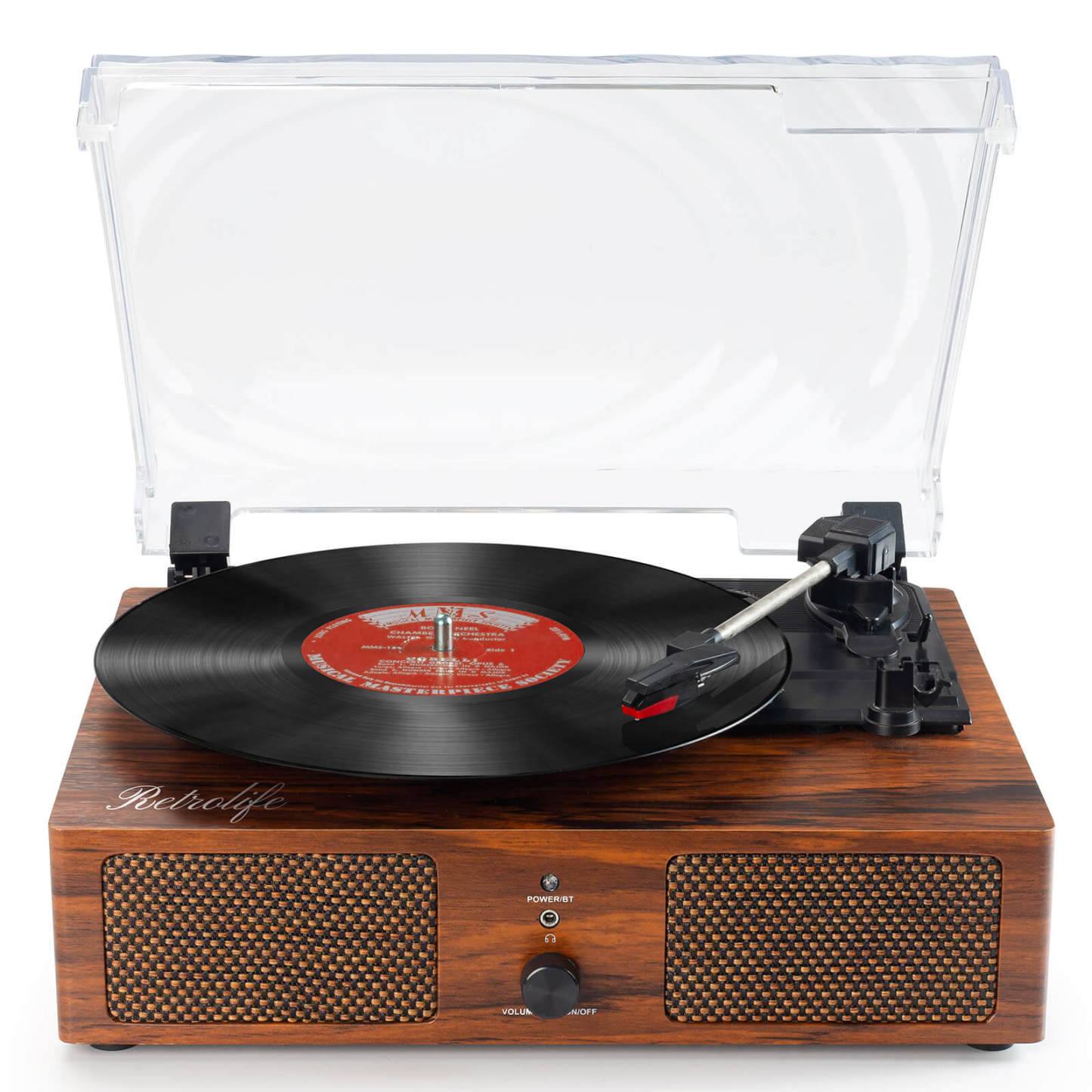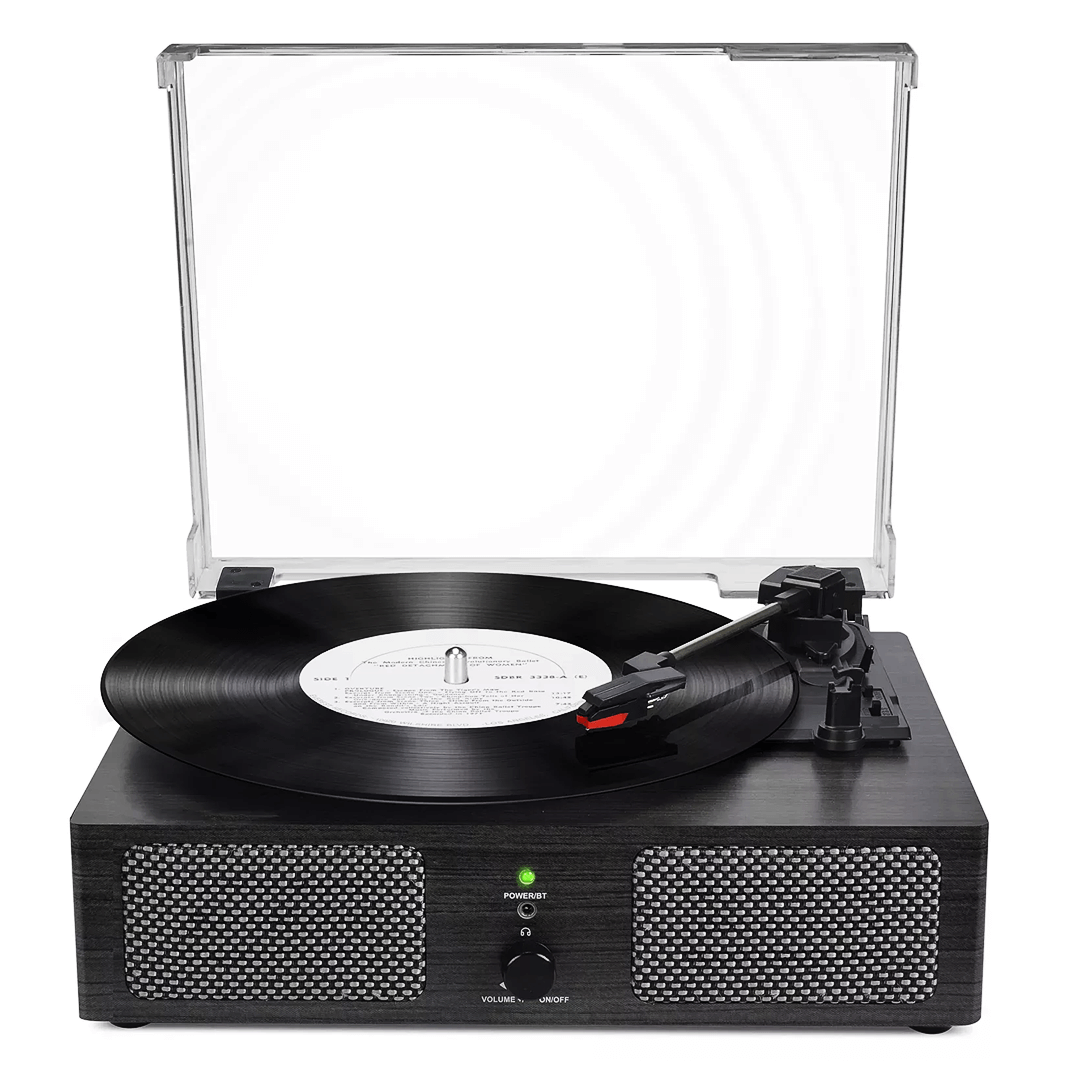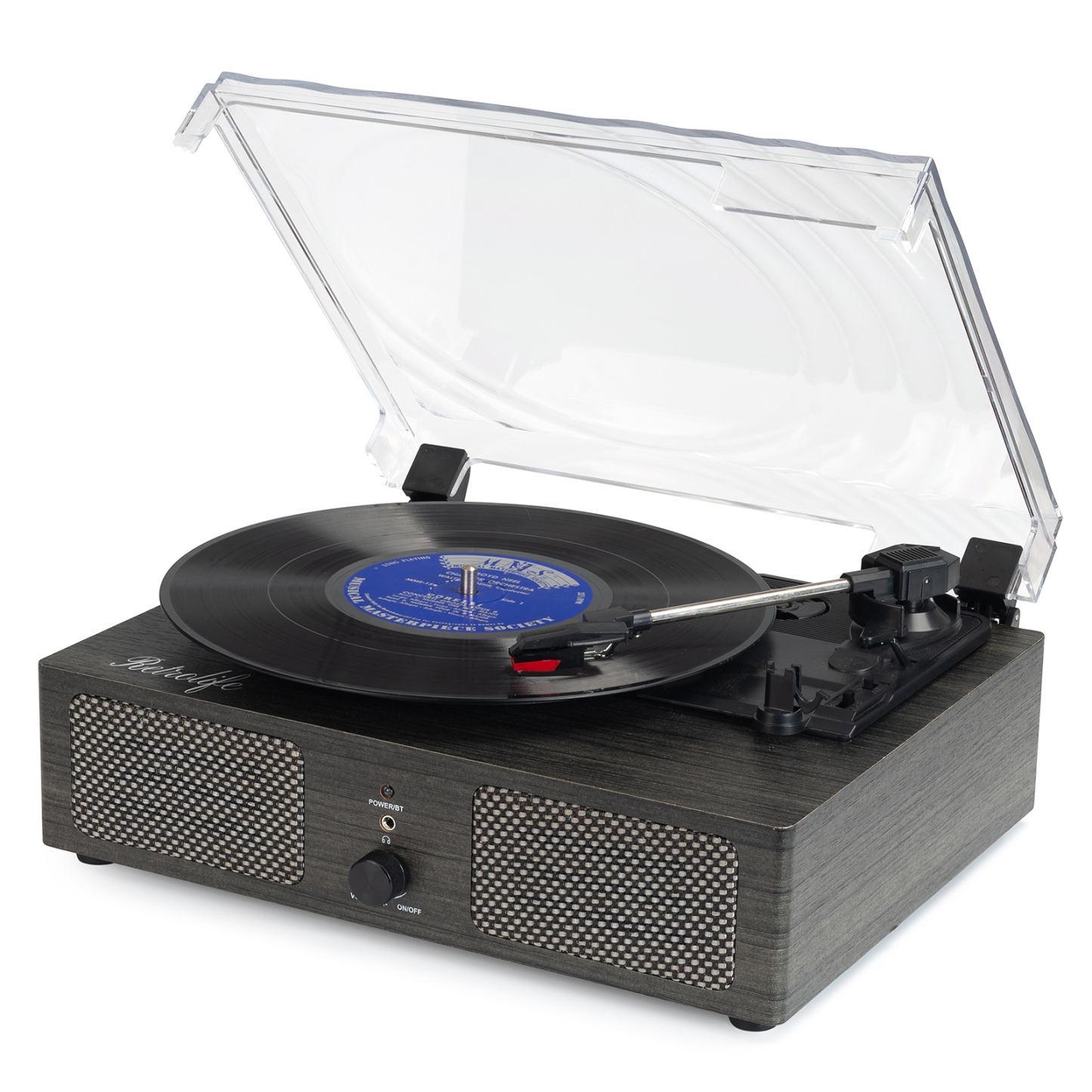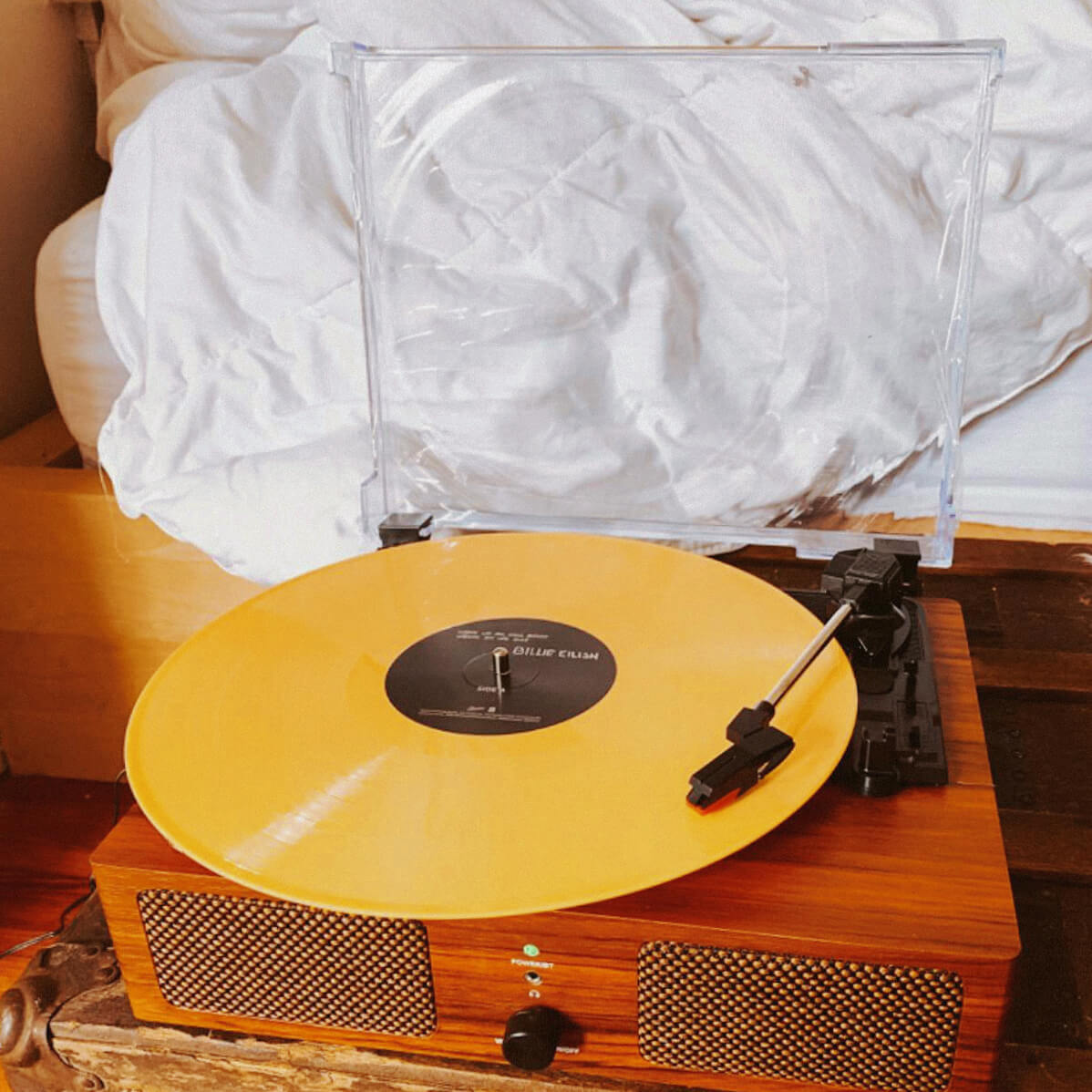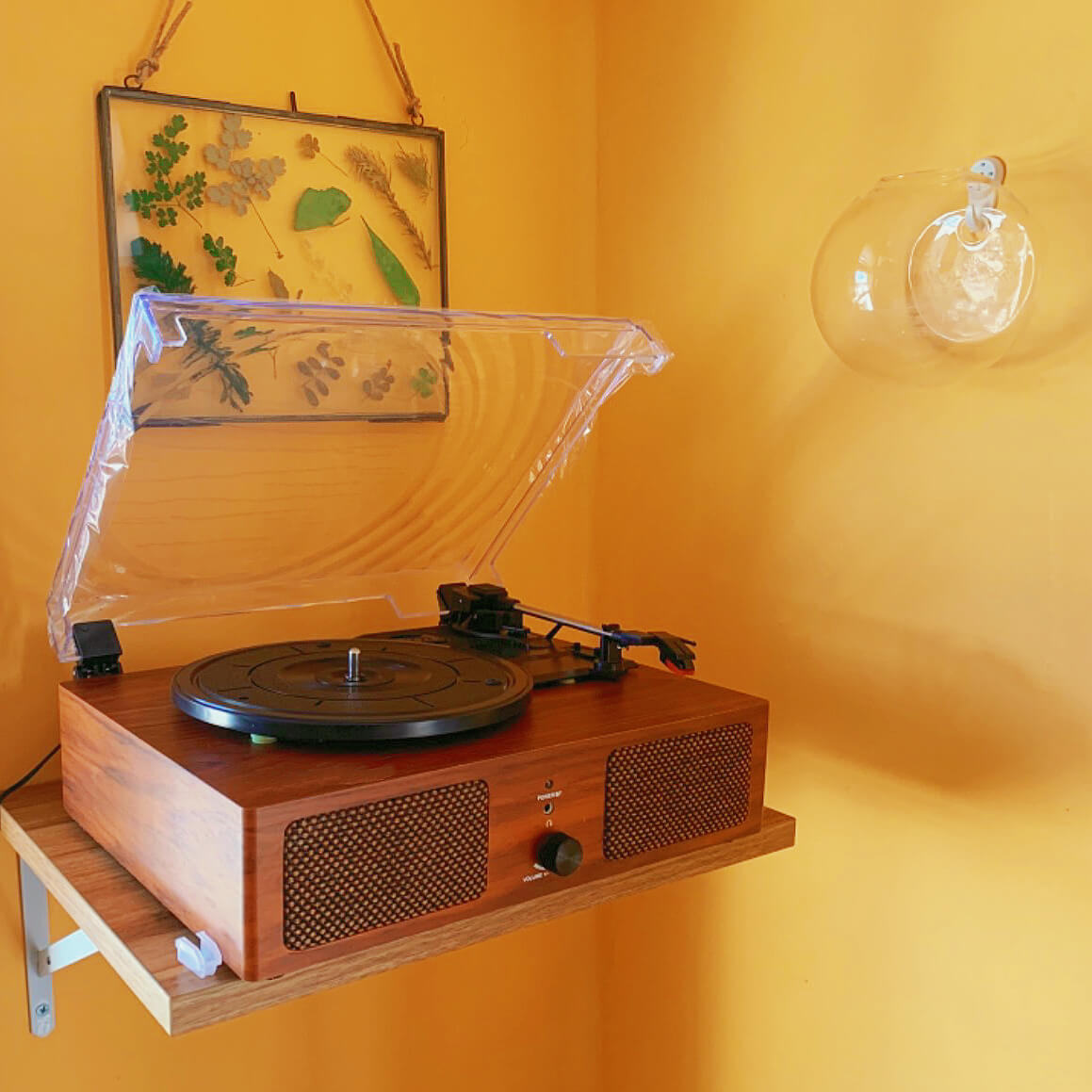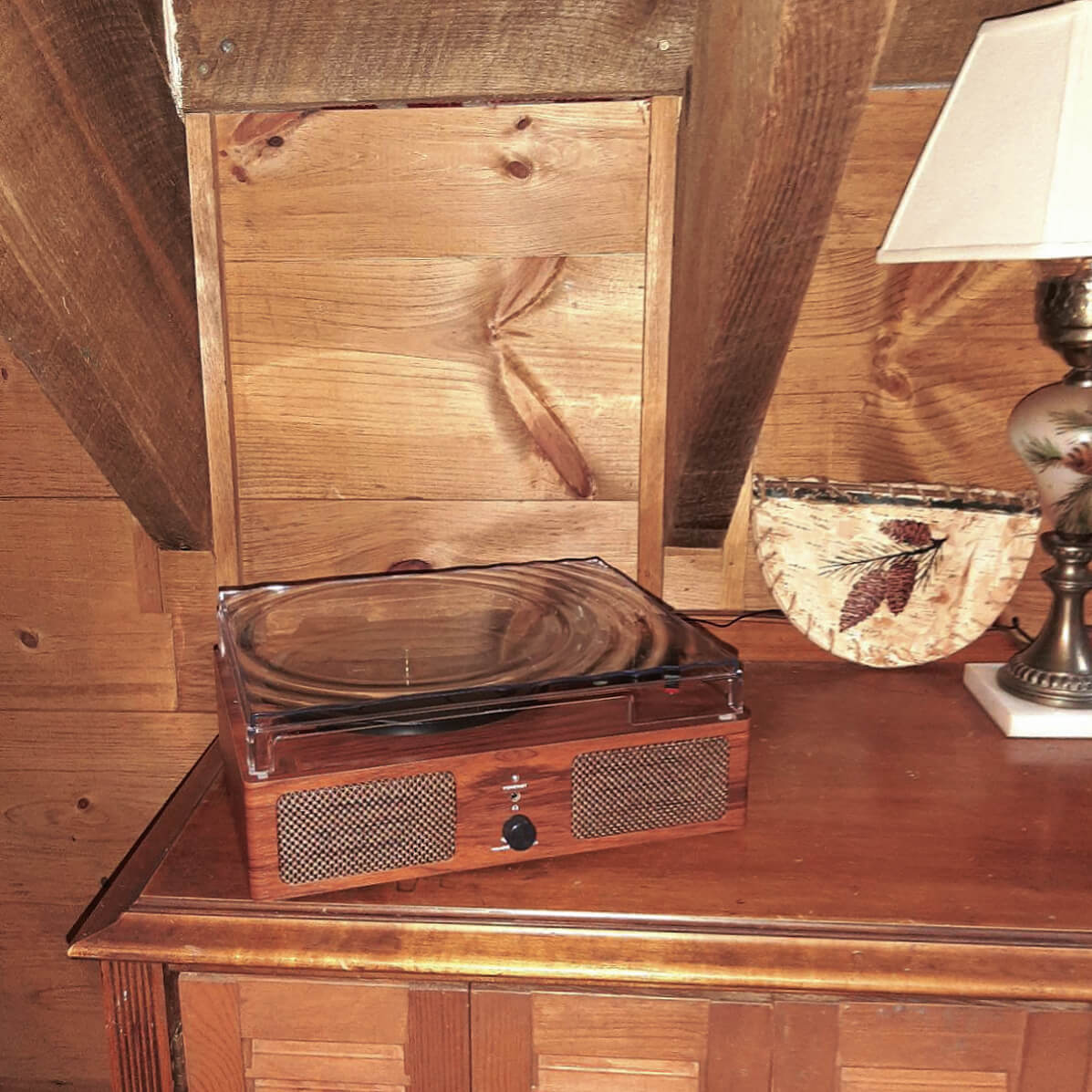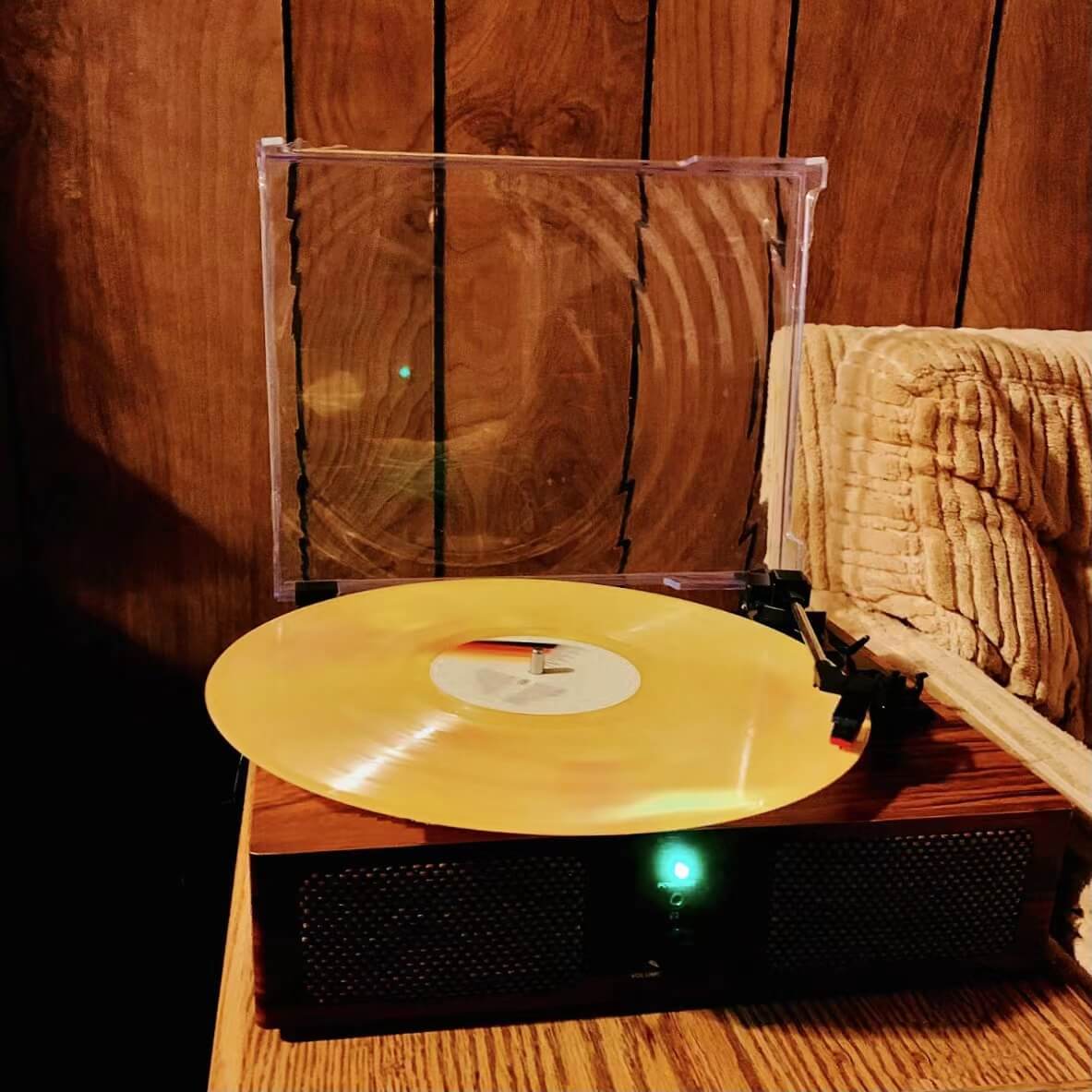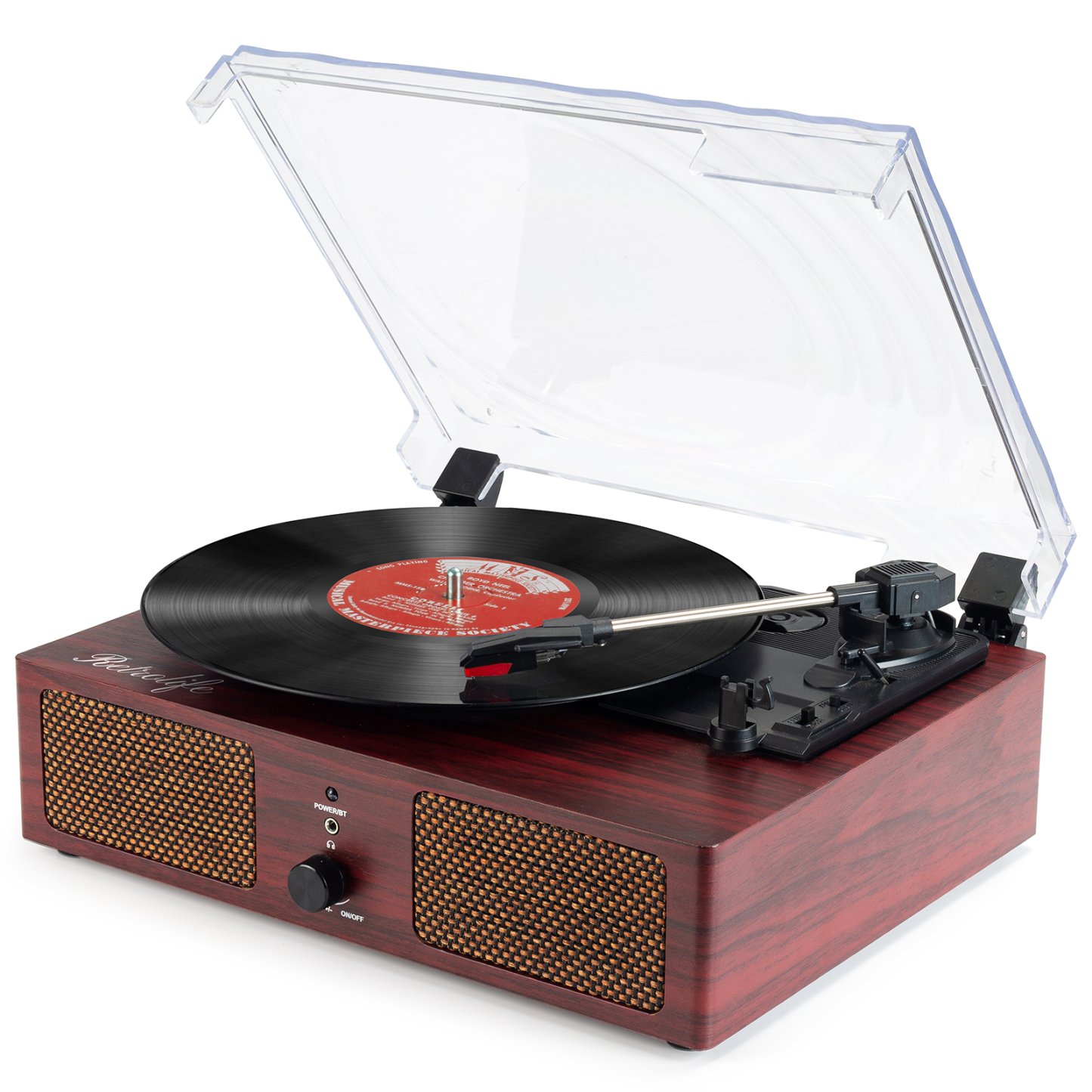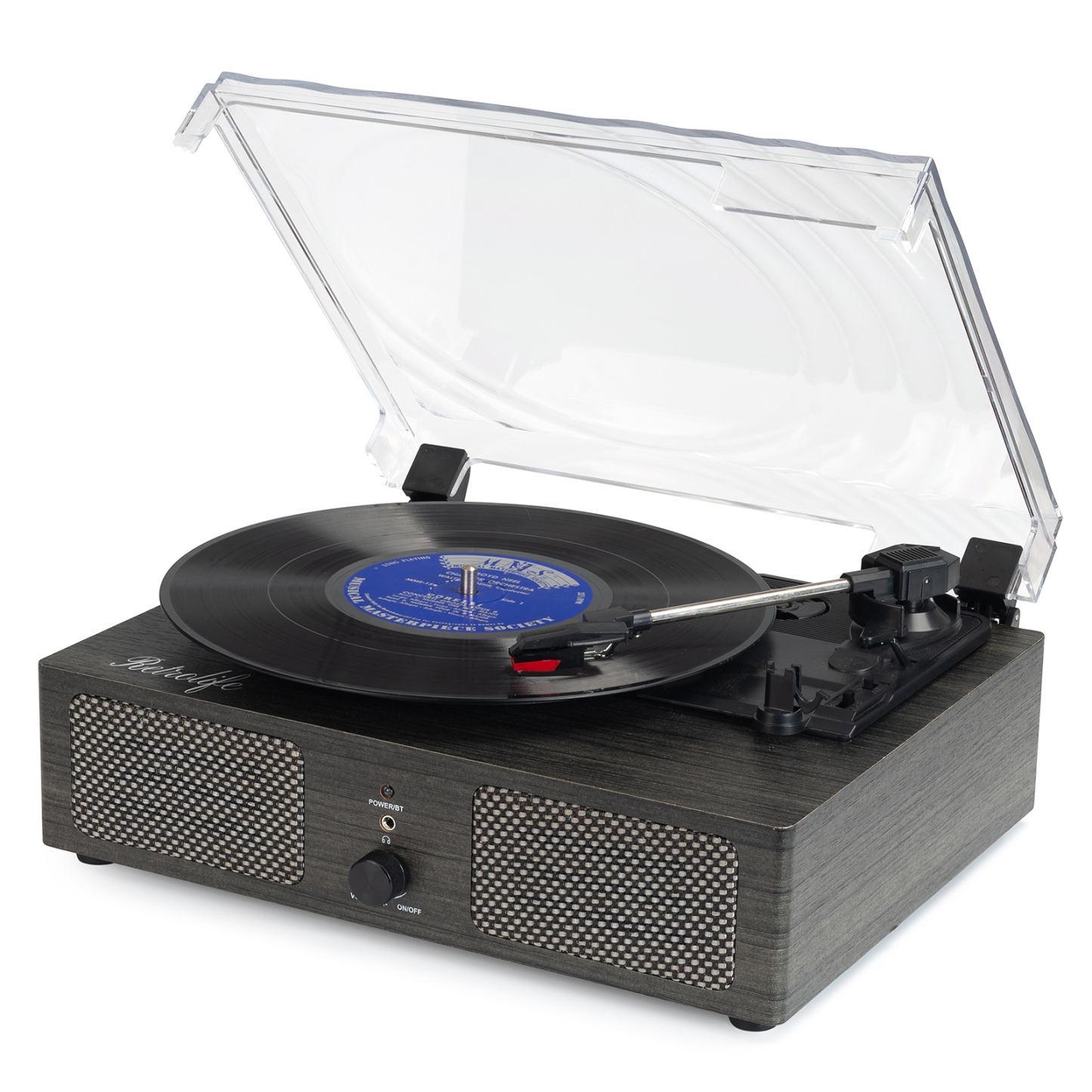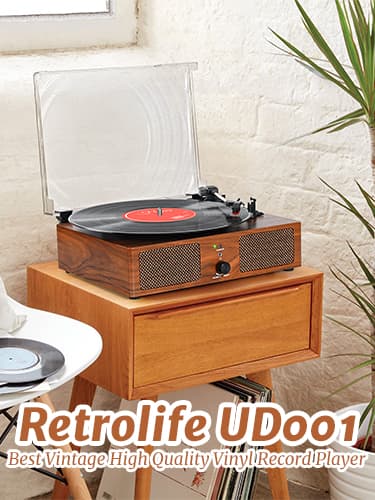 Carefully Crafted, Towards Beauty
More than 1,000 days and nights of eager anticipation.
Specs & Downloads
Record Player Specification

Speaker output power: 2*3 watt

Operating temperature range: -10℃ - +40℃

Bluetooth: Bluetooth input

Bluetooth frequency range: 120Hz-16KHz

Bluetooth transmission distance: ≤10m
Dimensions

Size: 12.8" x 9.8" x 4.7"(32.5cm*25cm*12cm)
FAQ
Is assembly and debugging required before use?

The product has been adjusted before leaving the factory, and no further adjustment is required; after unpacking, you only need to perform simple assembly according to the instructions to enjoy the fun of classic music.
Is there any creaking noise during vinyl playback?

The vinyl turntable reads the notes recorded on the vinyl record by the friction between the stylus on the pickup head and the vinyl record, so it is normal to have a creaking sound during use, which is a way to appreciate the vinyl record feature. If the creaking sound affects listening to the vinyl, another judgment is required.
Why is there a noise?

Generally, it is because the vinyl record is dirty. At this time, you can use a record cleaning brush or cleaning agent to clean it (do not wipe it with hard things to prevent scratching the record). Another reason is the quality of the vinyl record itself. At this time, you can try Replace the vinyl record; there is also a possible reason for the worn needle, which can be replaced.
Play vinyl sound fast or slow?

There are speed selections (33 1/3, 45, 78) on the operation panel, and you can choose the setting by yourself.
Needle skipping while playing vinyl?

Test the needle pressure, if the needle pressure is normal, try replacing a needle or vinyl record.