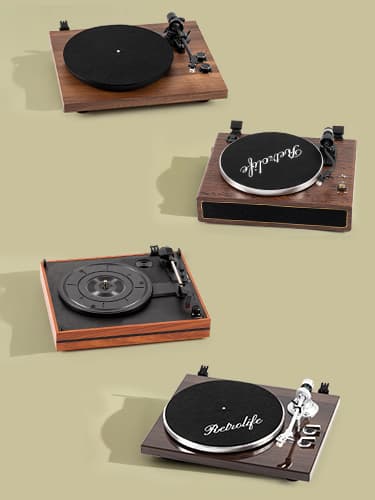 The Best 5 Turntables and Record Players 2023
Compare Hot-selling Models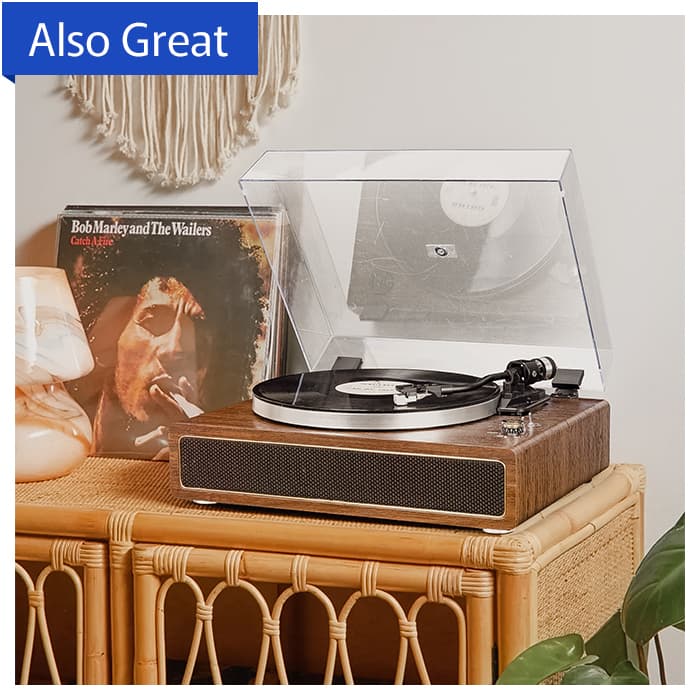 It's easy to set up and use.
Ease of Operation: The turntable R517 has an intuitive, easy-to-use interface that allows users to easily select records, switch needle positions, adjust volume, and more.

High-Fidelity Sound Quality: The record player has built-in 30 watt speakers, including 2*10 watt full frequency speaker and 2*5 watt tweeter, which adopts high-quality turntable, cartridge and audio amplifier to ensure clear and smooth sound quality without any distortion or interference.
Buy Now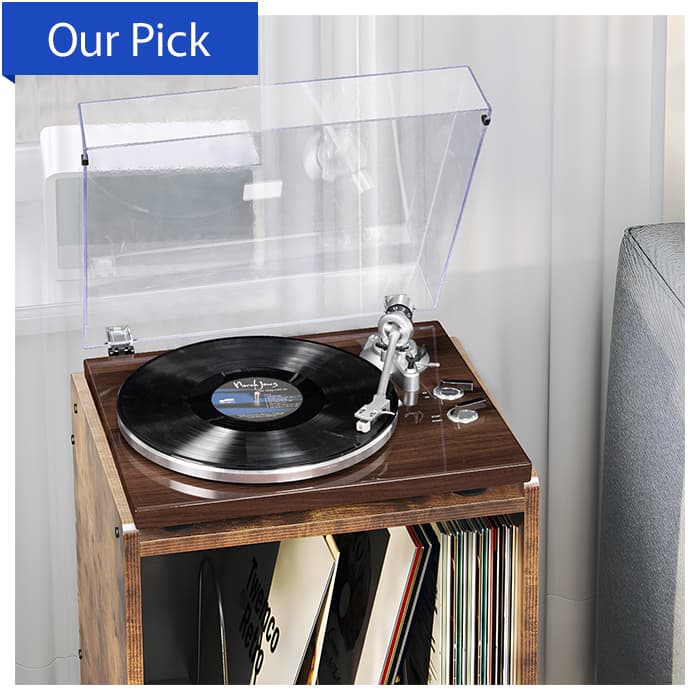 The best choice for listeners who value wireless capability.
High-fidelity Bluetooth turntable HQKZ-006 adopts Bluetooth 5.2 version, which can be connected with various audio devices, such as speakers, earphones, portable media players, etc.

High-quality audio transmission: The high-fidelity Bluetooth turntable adopts high-quality Bluetooth wireless transmission technology, which can realize low-latency, high-bandwidth audio transmission and ensure high-quality transmission of audio signals.

Wireless connection: The high-fidelity Bluetooth turntable supports wireless connection technology and can be connected to various audio equipment without connecting to a wired connection, bringing a more convenient experience.
Buy Now
The SY101 has a few higher-end design elements.
These split Hi-Fi vintage turntables typically have high sound quality because they use high-quality cartridges and platters to play records. They are also often very aesthetically pleasing, with a retro look and feel. If you like vinyl record players, this split high-fidelity retro vinyl record player is a very good choice.

AT-3600L MM Cartridge: The phono cartridge is an important part of the record player. Its function is to convert the audio signal into an electrical signal and transmit it to the turntable on the record player. Typically, the cartridge is a small, self-contained device that can be detached from the main body of the turntable.

Iron Platter: The turntable is another important part of a turntable. The signal from the turntable is transmitted to the cartridge, which is then transferred to the turntable on the turntable.
Buy Now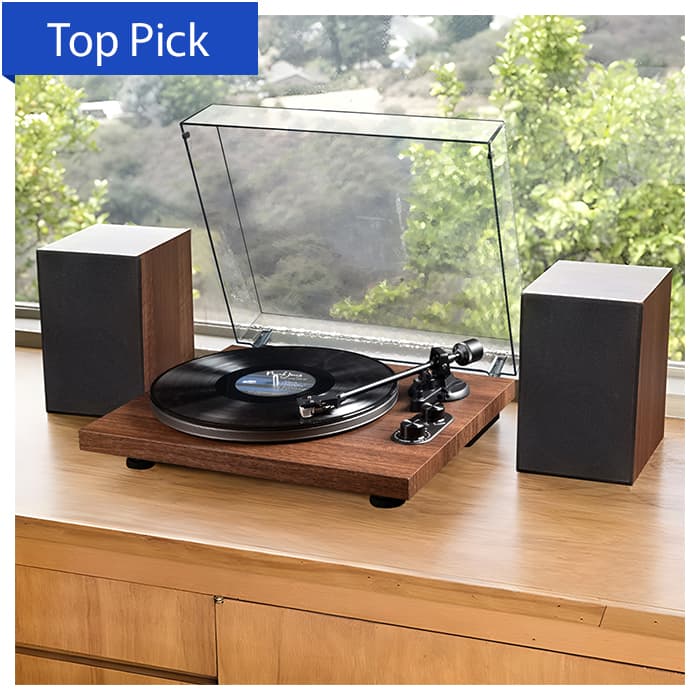 Higher audio quality and a more immersive music experience.
The split-type high-fidelity Bluetooth vinyl record player UD006 is a device that installs the vinyl record player and the stereo separately, but can work together. It usually consists of two main parts: a cartridge that sits on the record player, and a sound system that sits on the floor.

The great thing about split Hi-Fi Bluetooth turntables is that being able to install them separately makes them better adaptable to different usage scenarios, such as being used in different rooms of your home. At the same time, Bluetooth connectivity also makes them more convenient, and users can connect them together through a wireless connection to enjoy music in multiple locations.
Buy Now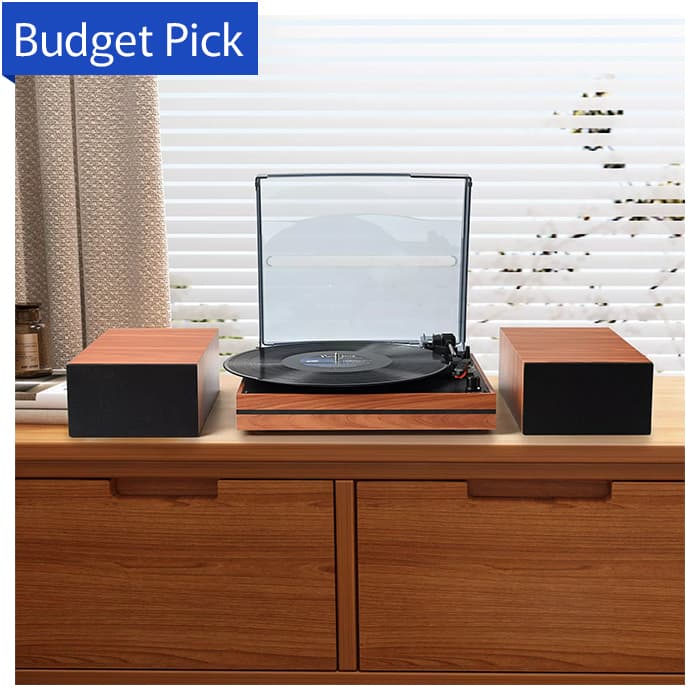 Convenient, efficient and high-quality playback experience.
Such split turntables are often cost-effective as they combine quality design with modern technology. These turntables generally use high-quality materials and modern craftsmanship to provide a strong and durable product.

These turntables also offer a variety of different spin speed options to suit the needs of different users.

Overall, the split cost-effective turntable R612 is a high-quality product. If you are looking for a cost-effective vinyl turntable, this split design might be a good choice.
Buy Now