Record Player Picking Guide
Dec 10,2021 | Retrolife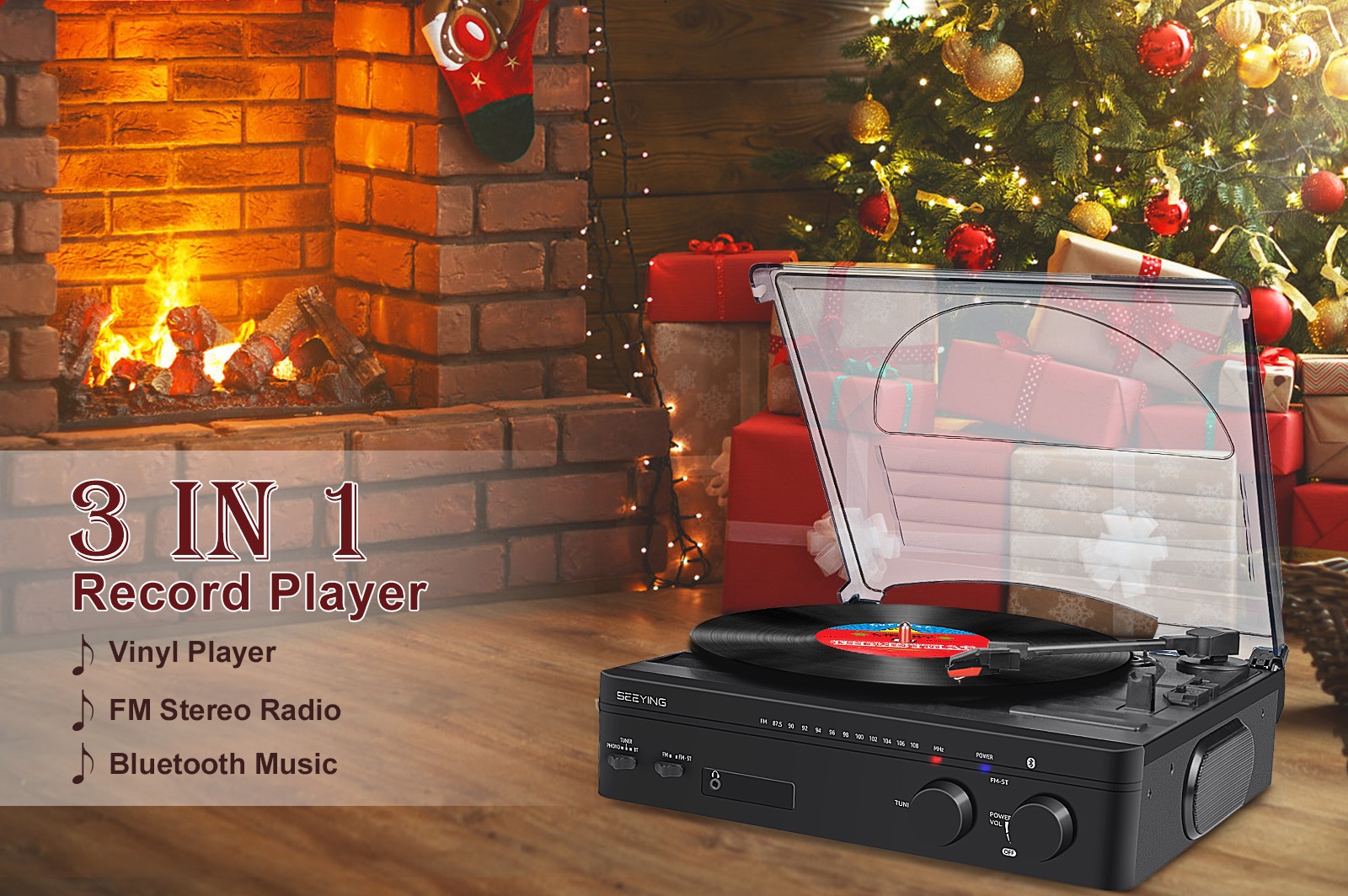 The advent of digital albums has given people more options for listening to music, causing the market for vinyl records to nearly disappear. However, vinyl offers the best sound quality of any music source in the world today. When we listen to music on vinyl, we can hear nuances in lyrics and instrumentation that might be missed when listening to the same album digitally. Thus, listening to vinyl records gives us a whole new experience. That's why vinyl records have made a comeback in the past few years. Whether you're a vinyl fan or not, if you have a vinyl record, you need a turntable to play it. But do you know how to choose a record player?
Before choosing a record player, you need to answer the following questions:
What's your budget?
How much you should invest in a record player depends primarily on your budget. Generally speaking, beginners will consider an affordable record player, while vinyl collectors will focus more on the setup and quality of the music they want.
How much space do you have for a record player?
Different configurations of record players take up different spaces. When you choose a record player, you should evaluate the physical space you have available.
What features do you need in a record player?
There are many types of record players to choose from. If you want to stream your vinyl selections, you can get a wireless Bluetooth turntable. And if you'd like to digitize your vinyl collection, you can choose a turntable with a USB function.
What kind of record player is best for you? Here are 3 common types of record players:
All-in-one record player
Even though most inexpensive record players won't match the sound or build quality of a dedicated turntable, an affordable all-in-one record player can provide some fun for vinyl novices or those on a budget. These record players usually combine the look of an old-school record player with modern technology, such as a CD player, Bluetooth or a 3-speed turntable, so you can listen to your music any way you want.
Portable Turntables
If you want to enjoy the warm sound of vinyl records at outdoor parties with family and friends, then a portable Portable Turntables is the best choice. This record player comes with built-in speakers, which tend to be less than high fidelity, but are still decent enough for casual listening. It is typically compact and lightweight, you can easily take it anywhere. Beginner collectors with small spaces also can easily store this player and keep it hidden away when not in use.
Professional record player
In general, a professional vinyl collector needs high-quality equipment from the turntable to the speaker, which means your budget may lean towards the high-end. Therefore, you can opt for a professional record player with a high price but good quality, for example, one with bookshelf speakers that can produce a natural and balanced studio sound with full bass for good sound quality.
There are many types of record players available today, but regardless of the price and features of the record player, the best record player is the one that suits you.
Comment
Back to Must-know Vinyl Knowledge.